Pentecost Bartolomeo di Tommaso Mia
Details:
In this scene from the New Testament, the twelve apostles were gathered in a room after Christ's death and ascension into heaven. Suddenly there appeared on each of them tongues of fire. They were filled with the Holy Spirit, represented by the dove above them, and each began to speak in a different language. The theme of Pentecost is common in Christian art after the Middle Ages, since it marks the birth of the Church itself.
Tommaso da Foligno takes his name from his native town in Umbria, but during his career he executed large fresco cycles in various other Italian cities. His style is marked by a vivid imagination, an expressionistic treatment of forms, and innovative compositions.
🙏🏽
This image is in the public domain.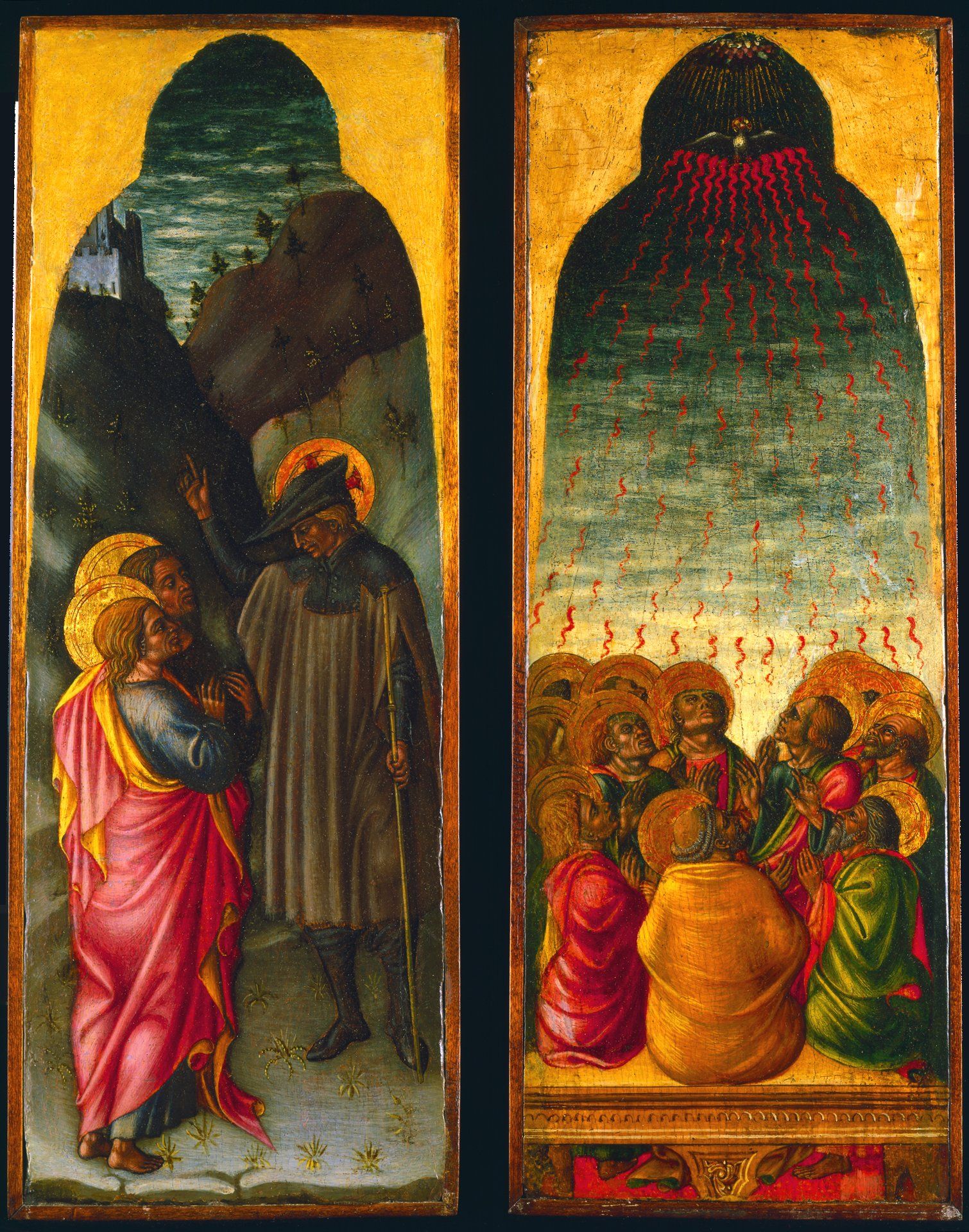 Please Subscribe or Donate to Help Keep This Site Free!