The Sienese artist who made this panel is named for the town—Città di Castello— where another of his paintings, bearing another image of the Virgin and Child in "majesty" (maestà in Italian), remains today. The Maestà--especially in this tall format--was frequently commissioned for the meeting places of lay brotherhoods. In Siena, where devotion to the Virgin was particularly strong, it was a highly visible image, dominating the city's most prominent works of art: a fresco by Simone Martini (Sienese, active from 1315; died 1344) in the town hall and Duccio's magnificent Maestà altarpiece in the cathedral.
This artist is interested in abstraction and in capturing the spiritual world, not in making the Virgin and her divine child conform to what we see around us. Although Mary's unusual semicircular throne—which relates to her as the Throne of Wisdom—could be found in the few decades on either side of the turn of the 14th century, and the gold striations in her robe would typify Sienese style until the middle of the 1320s, a preference for abstraction over naturalism points to an earlier date for this painting.
Free Downloads Below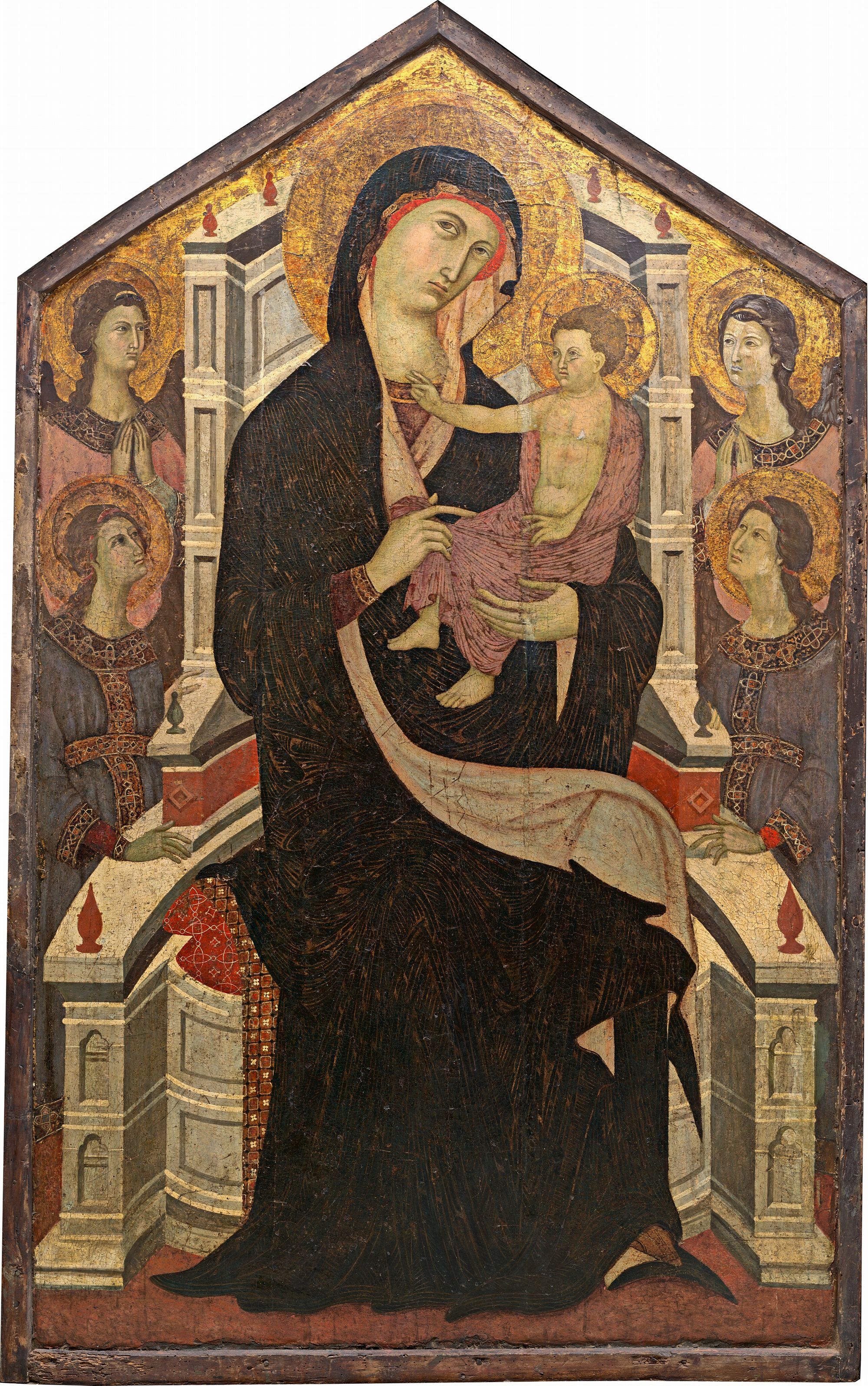 Please Subscribe or Donate to Help Keep This Site Free!