As described in verses 8–20 of the second chapter of the Gospel of Luke, shepherds were tending their flocks out in the countryside near Bethlehem, when they were terrified by the appearance of an angel. The angel explains that he has a message of good news for all people, namely that "Today in the town of David a Savior has been born to you; he is the Messiah, the Lord. This will be a sign to you: You will find a baby wrapped in cloths and lying in a manger."
After this, a great many more angels appear, praising God with the words "Glory to God in the highest heaven, and on earth peace to those on whom his favor rests." Deciding to do as the angel had said, the shepherds travel to Bethlehem, and find Mary and Joseph and the infant Jesus lying in the manger, just as they had been told. The adoration of the shepherds follows.
Free Downloads Below
Image by sdcason.com - CC BY-SA 4.0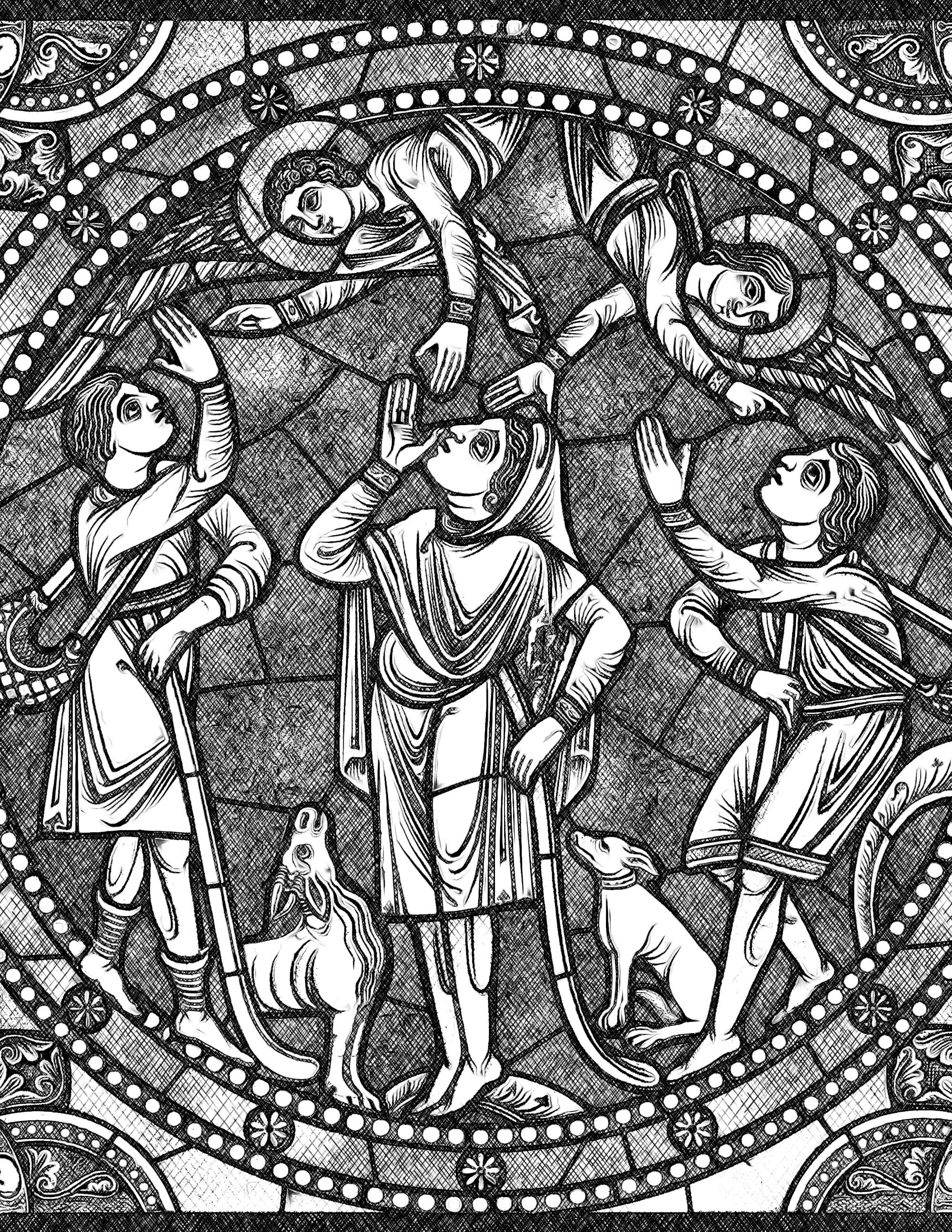 Please Subscribe or Donate to Help Keep This Site Free!