The image of Jesus holding children is inspired by biblical verses in the Gospels: Luke 18:16, Matthew 19:14, Mark 10:14 and Matthew 18:1-3: "At that hour the disciples came to Jesus, saying: Who thinkest thou is the greater in the kingdom of heaven? And Jesus calling unto him a little child, set him in the midst of them, And said: Amen I say to you, unless you be converted, and become as little children, you shall not enter into the kingdom of heaven." (DRC1752). This statue is outside Saint Matthew's Roman Catholic Church in Virginia Beach, Virginia.
Free Downloads Below
Image by sdcason.com - CC BY-SA 4.0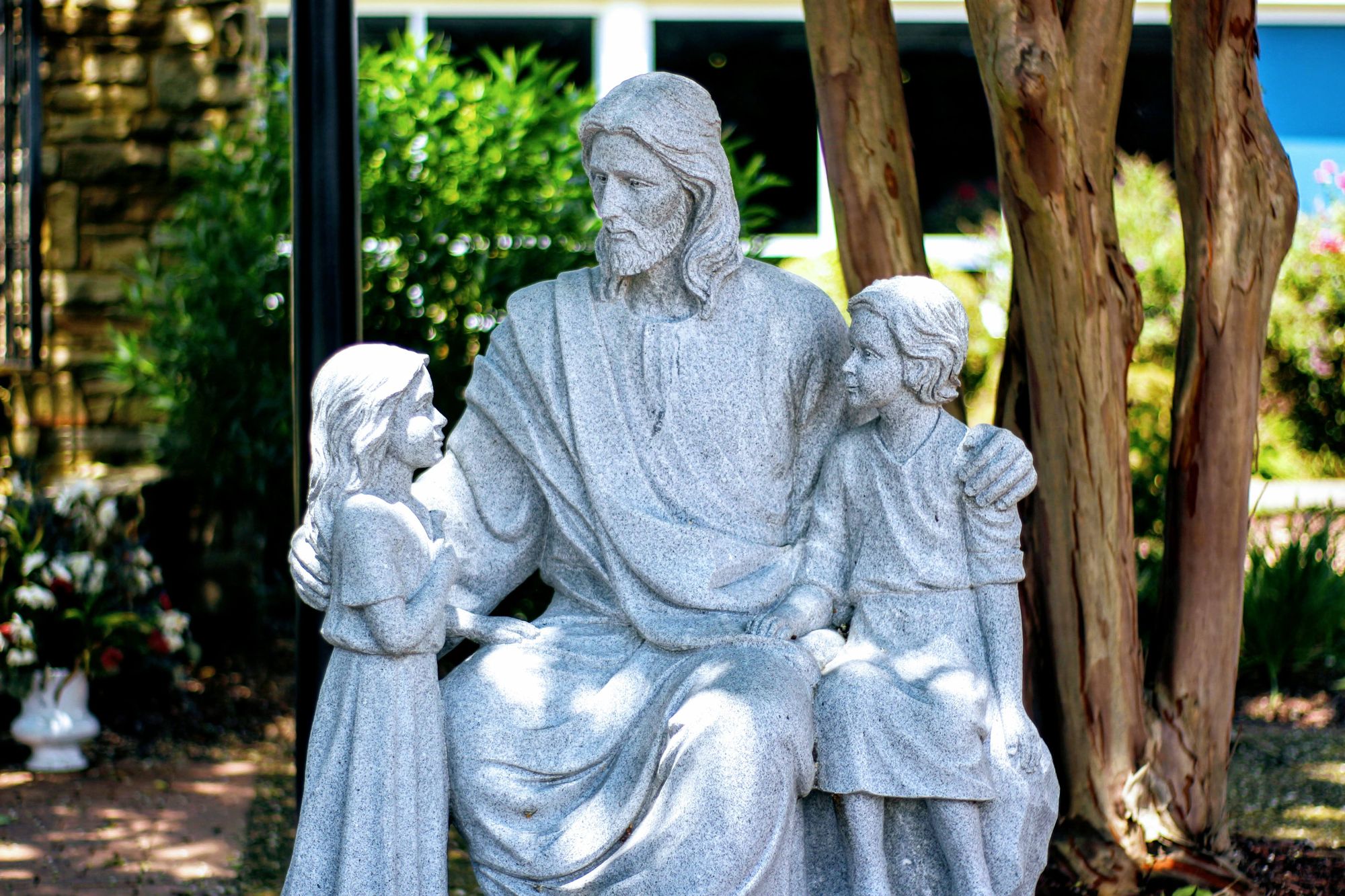 Please Subscribe or Donate to Help Keep This Site Free!