Rita of Cascia, born Margherita Lotti, (1381 – 22 May 1457) was an Italian widow and Augustinian nun venerated as a saint in the Roman Catholic Church.
After Rita's husband died, she joined an Augustinian community of religious sisters, where she was known both for practicing mortification of the flesh and for the efficacy of her prayers. Various miracles are attributed to her intercession, and she is often portrayed with a bleeding wound on her forehead, which is understood to indicate a partial stigmata. Pope Leo XIII canonized Rita on 24 May 1900. Her feast day is celebrated on 22 May. Source
Antonio de Torres, a cousin of the renowned painters, Nicolás and Juan Rodríguez Juárez, was one of the most distinguished and sought after artists of the eighteenth century and was responsible for raising the status of artists and their profession. Source
Free Downloads Below
This image is in the public domain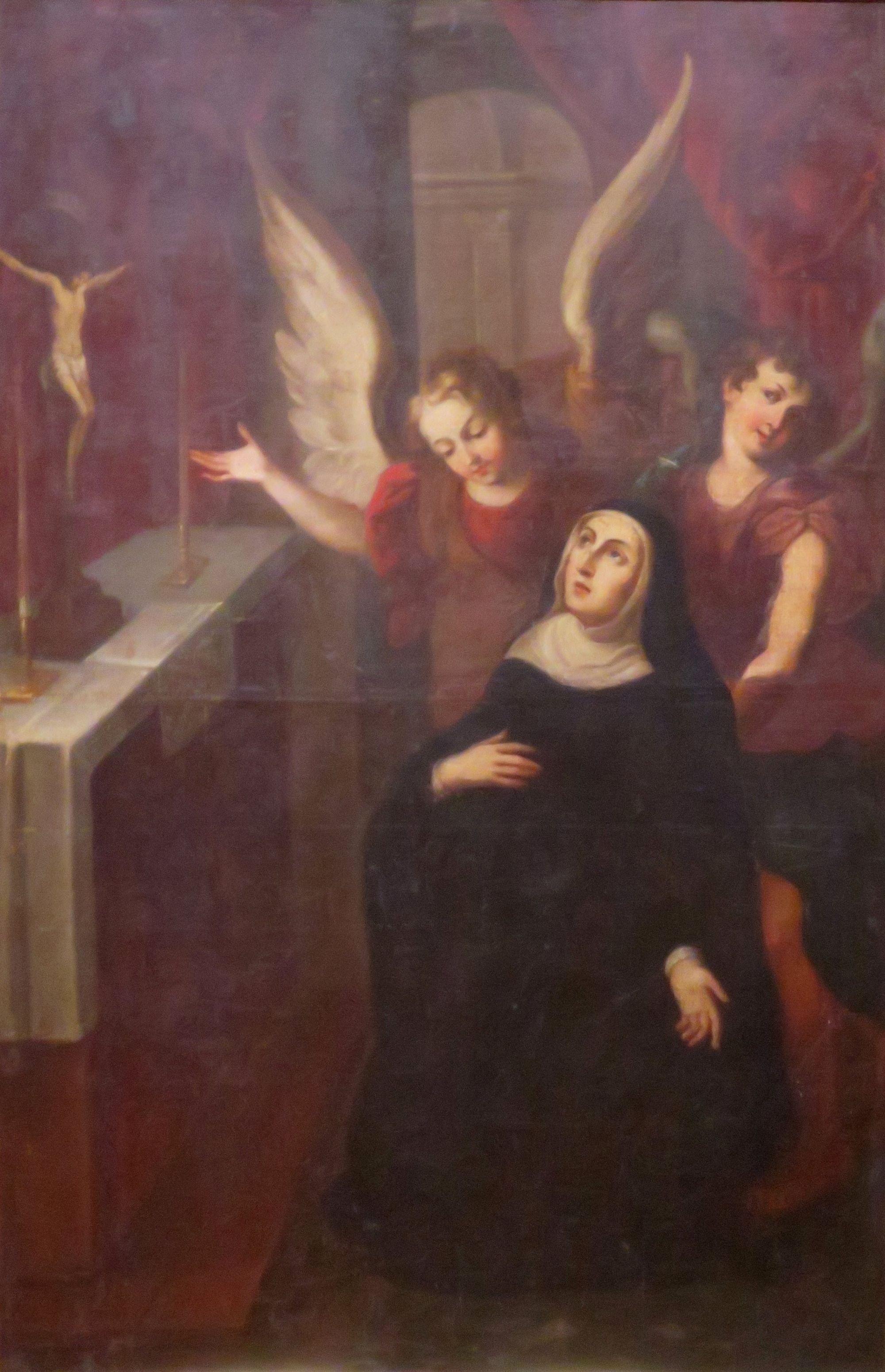 Please Subscribe or Donate to Help Keep This Site Free!