Details:
Francis of Assisi, also known as Saint Francis of Assisi, was an Italian Catholic friar and founder of the Franciscan Order[1]. He was born in 1181 or 1182 in Assisi, Umbria[2][3][4], to Pietro di Bernardone and his wife[2].
Francis experienced a spiritual conversion after returning from a trip to France with his father[2]. He began to spend more time in prayer and eventually went off to a cave near the city of Assisi where he received a vision from God telling him to rebuild the San Damiano church with his own hands[2][4]. This marked the beginning of Francis' mission to bring the Gospel to all peoples and let God convert them[1].
Francis preached the Christian doctrine that the world was created good and beautiful by God but suffers a need for redemption because of human sin[1]. He also encouraged people to be thankful for their independence and God's care, famously preaching to hundreds of birds about this topic[2]. Francis did not try to abolish poverty, instead he tried to make it holy by giving away his possessions and encouraging others to do so as well[2].
In 1212, Francis set out for Jerusalem but never made it there due to illness. Instead he formed the Third Order of Brothers and Sisters of Penance, a fraternity composed of either laity or clergy whose members neither withdrew from society nor lived in monasteries[1]. In March 2013, Pope Francis chose his name in honor of Saint Francis of Assisi due to his concern for the well-being of creation[1]. On 18 June 1939, Pope Pius XII named Francis a joint patron saint of Italy along with Catherine of Siena with an apostolic letter "Licet Commissa"[1][4].
Francis is remembered as one saint whom all succeeding generations have agreed in canonizing. He is also known as the patron saint of Italy due to his commitment towards helping those who were poor or suffering from illness[5].
Annibale Carracci (1560–1609) was an Italian painter and instructor, the most admired painter of his time and the vital force in the creation of Baroque style[1][2]. He was the greatest of the Carracci family of painters, which included his elder brother Agostino and his cousin Ludovico[3]. Between 1597 and 1601, Carracci worked on the gallery ceiling of the Palazzo Farnese in Rome, his most important legacy[4].
🙏🏽
This image is in the public domain.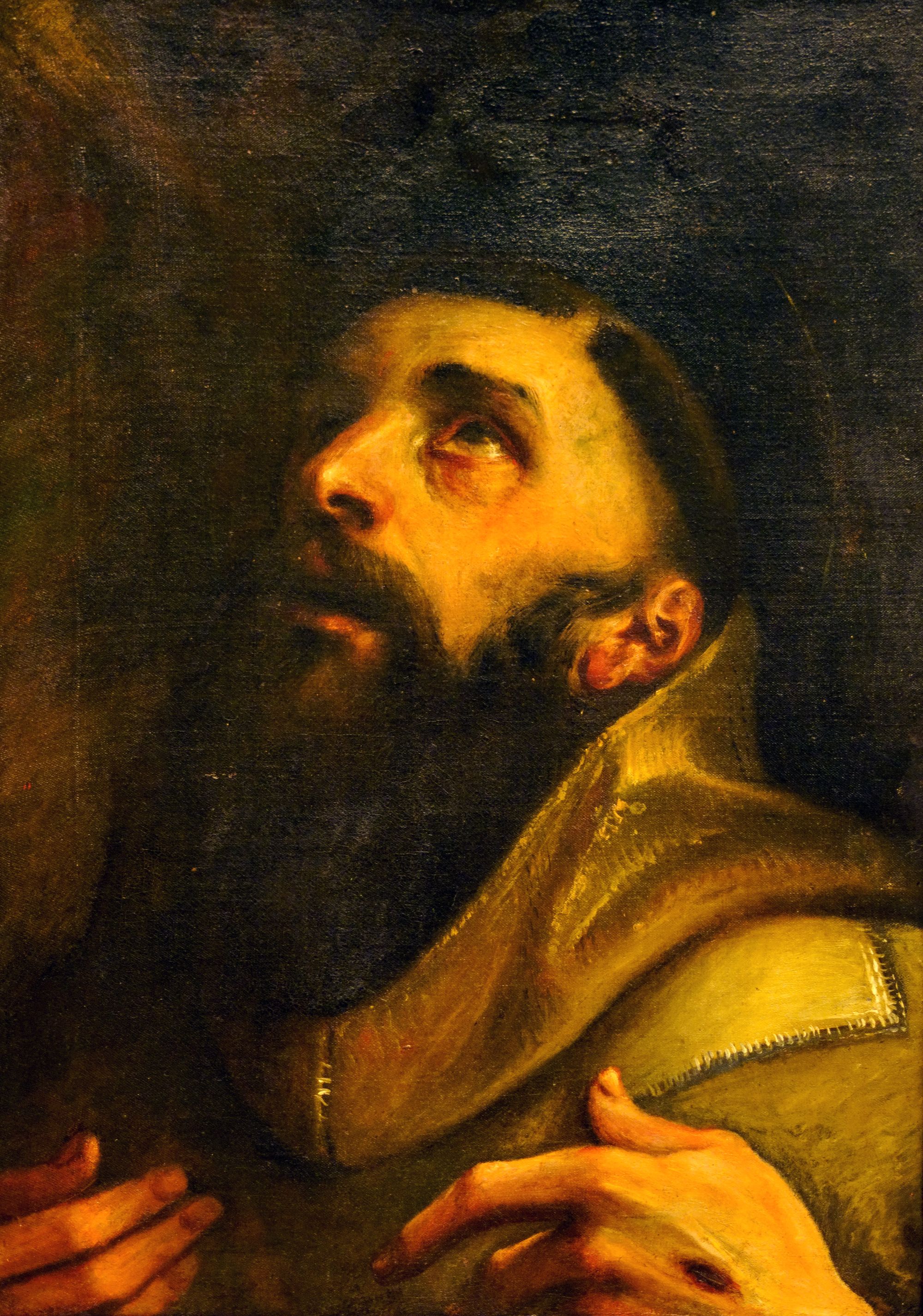 Please Subscribe or Donate to Help Keep This Site Free!