Details:
This panel was first identified in 1913 as a work by Leiden master Aert Claesz. van Leyden. From 1935 onwards, the work was attributed to other masters: to Abraham Schöpfer, a pupil of Wolf Huber, given the discernible influence of the Danube School; to Johannes N. Hogenberg, who came from Munich and was active in Mechelen (by way of explaining the combination of South German and Dutch elements); and to a pupil of Wolf Huber, who had a studio in the Lower Rhine region, as a panel of writing with the Ten Commandments in the middle was read as revealing a Lower Rhenish dialect (or a Lower Frankish version). (Bettina Baumgärtel)
Wolf Huber was an Austrian painter, printmaker, and architect, who worked in Germany for most of his life as a leading member of the Danube school.
🙏🏽
This image is in the public domain.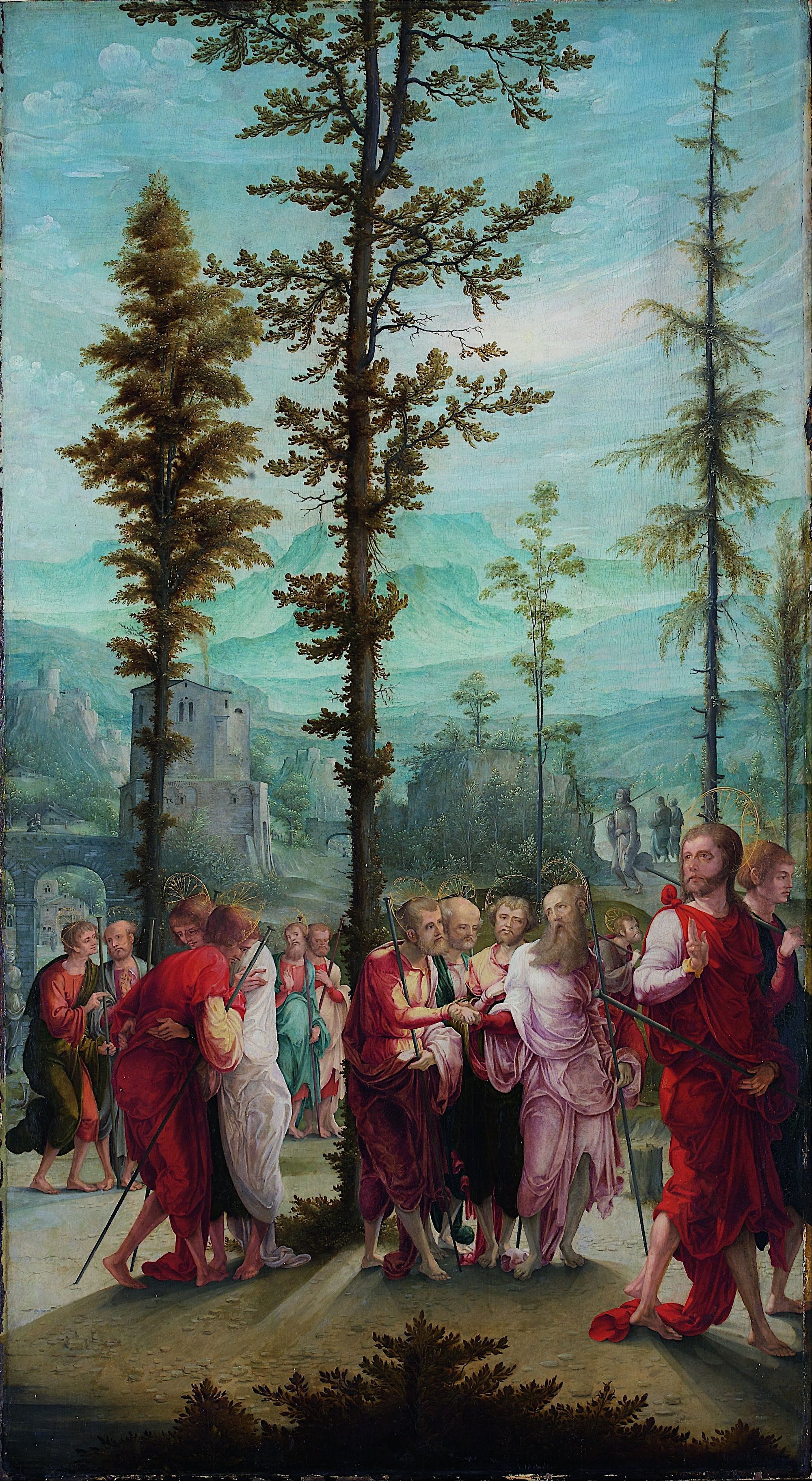 Please Subscribe or Donate to Help Keep This Site Free!