Details:
The Dream of Saint Joseph refers to four dreams described in the Gospel of Matthew in which Joseph, the legal father of Jesus, is visited by an angel[1][2]. In the first dream, he learns of Mary's miraculous pregnancy and is told not to be afraid[2]. The second dream instructs him to flee to Egypt with Mary and Jesus[2]. The third dream tells him it is safe to return from Egypt[2]. The fourth dream instructs him to settle in Nazareth[2]. In artworks depicting this event, an angel is often shown gesturing towards both heaven and Mary, representing the Holy Trinity[3][4], while Joseph kneels below them[5][4].
🙏🏽
This image is in the public domain.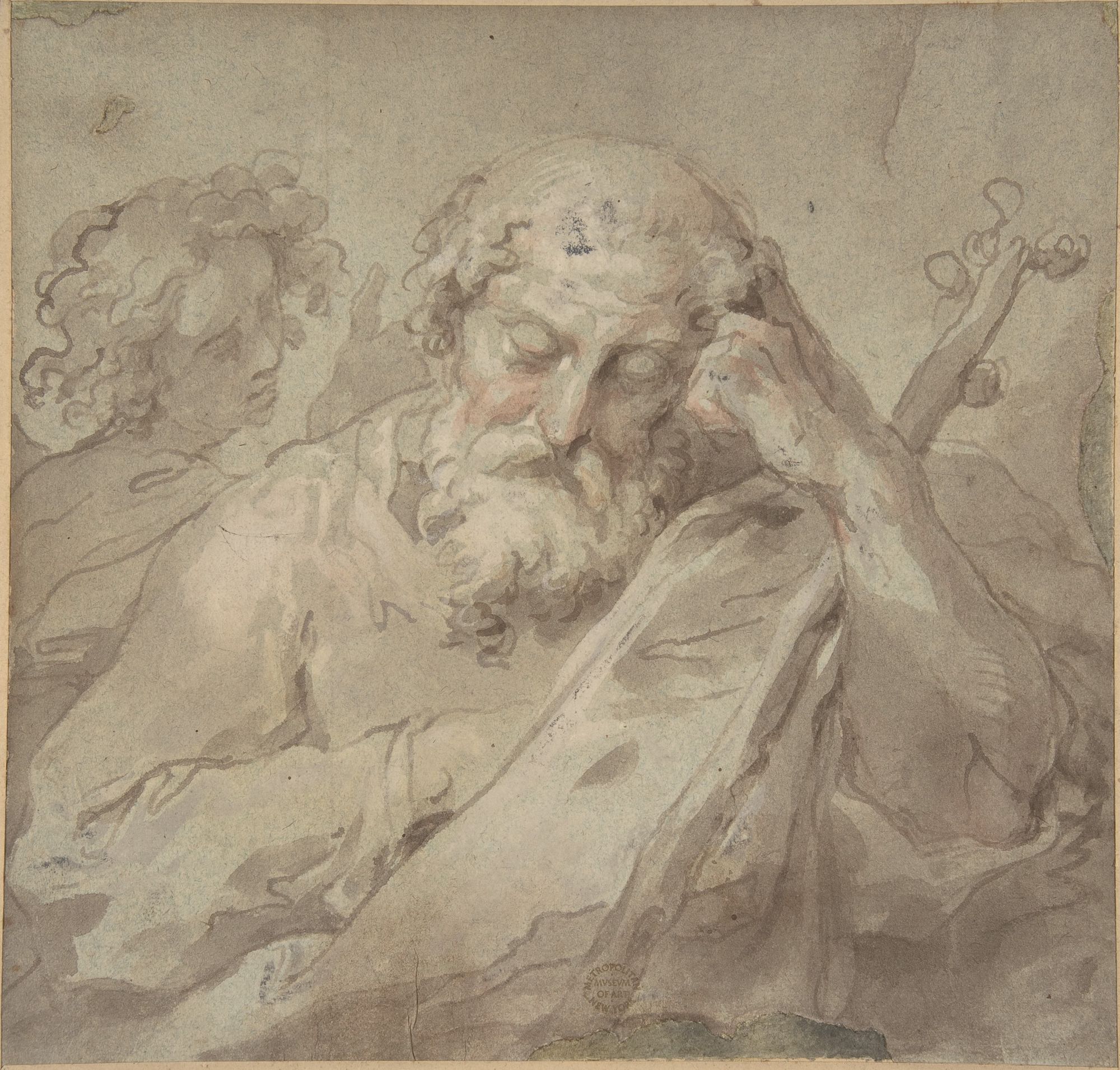 Please Subscribe or Donate to Help Keep This Site Free!