Traditionally, the four Gospel writers have been represented by the following symbols (as indicated in the question):
St. Matthew, a divine man;
St. Mark, a winged lion;
St. Luke, a winged ox; and
St. John, a rising eagle.
These symbols are taken first from the Prophet Ezekiel (1:1-21):
"In the 30th year, on the fifth day of the fourth month, while I was among the exiles by the river Chebar, the heavens opened, and I saw divine visions…. As I looked, a stormwind came from the north, a huge cloud with flashing fire, from the midst of which something gleamed like electrum. Within it were figures resembling four living creatures that looked like this: their form was human, but each had four faces and four wings, and their legs went straight down; the soles of their feet were round. They sparkled with a gleam like burnished bronze. Their faces were like this: each of the four had a face of a man, but on the right side was the face of a lion, and on the left side the face of an ox, and finally each had the face of an eagle…."
Free Downloads Below
Creative Commons Copyright info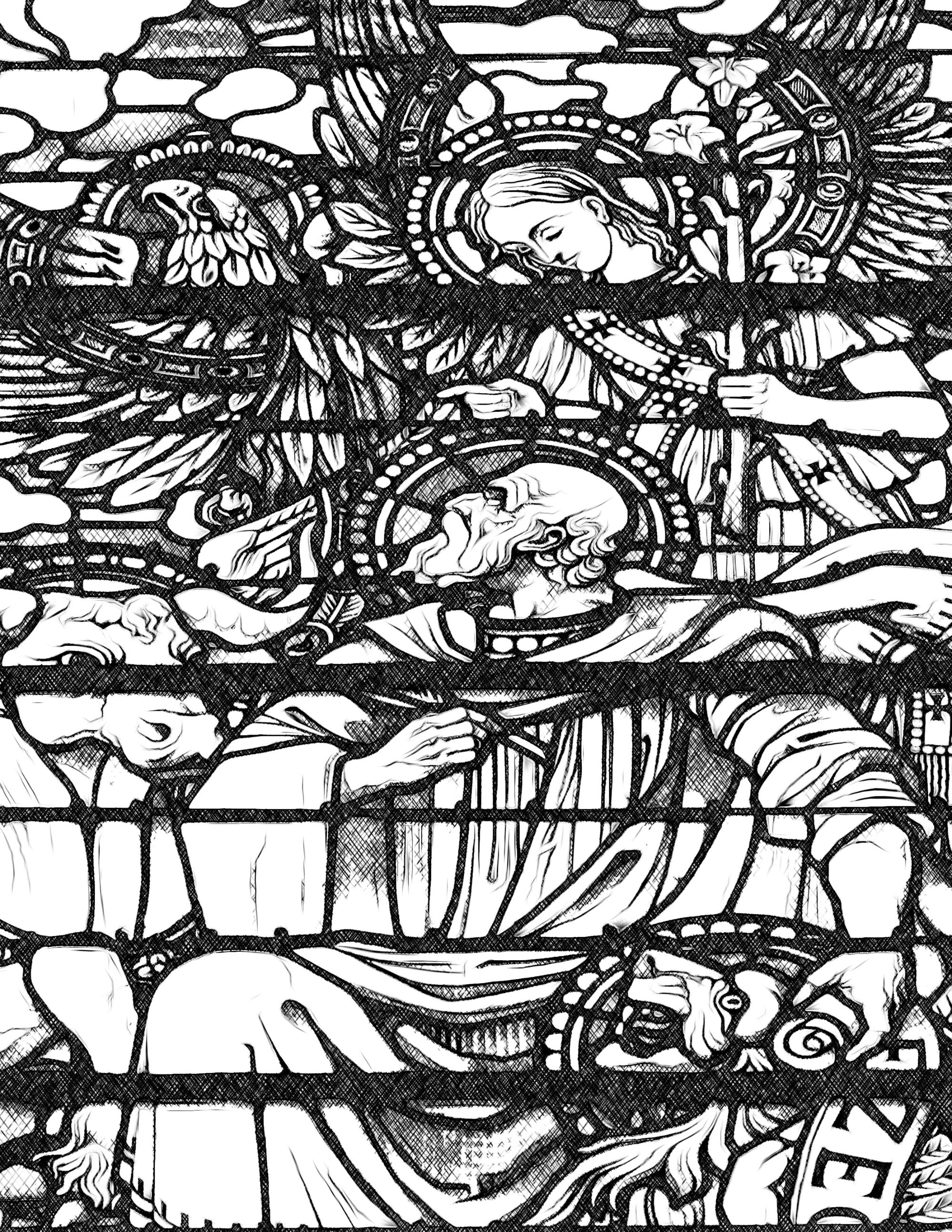 Please Subscribe or Donate to Help Keep This Site Free!