Details:
Eager to intensify their compassion for Christ, people hungered for details about his physical pain. Passion narratives reported that during the Crowning with Thorns, the tormentors pushed down so forcefully that "the crown pierced Christ's head and brains." The men pounded until "the points of the thorns reached into his glorious mouth, sticking out through his throat." The treatise Speculum passionis specified that the crown had 77 thorns, with three points on each thorn.
🙏🏽
This image is in the public domain.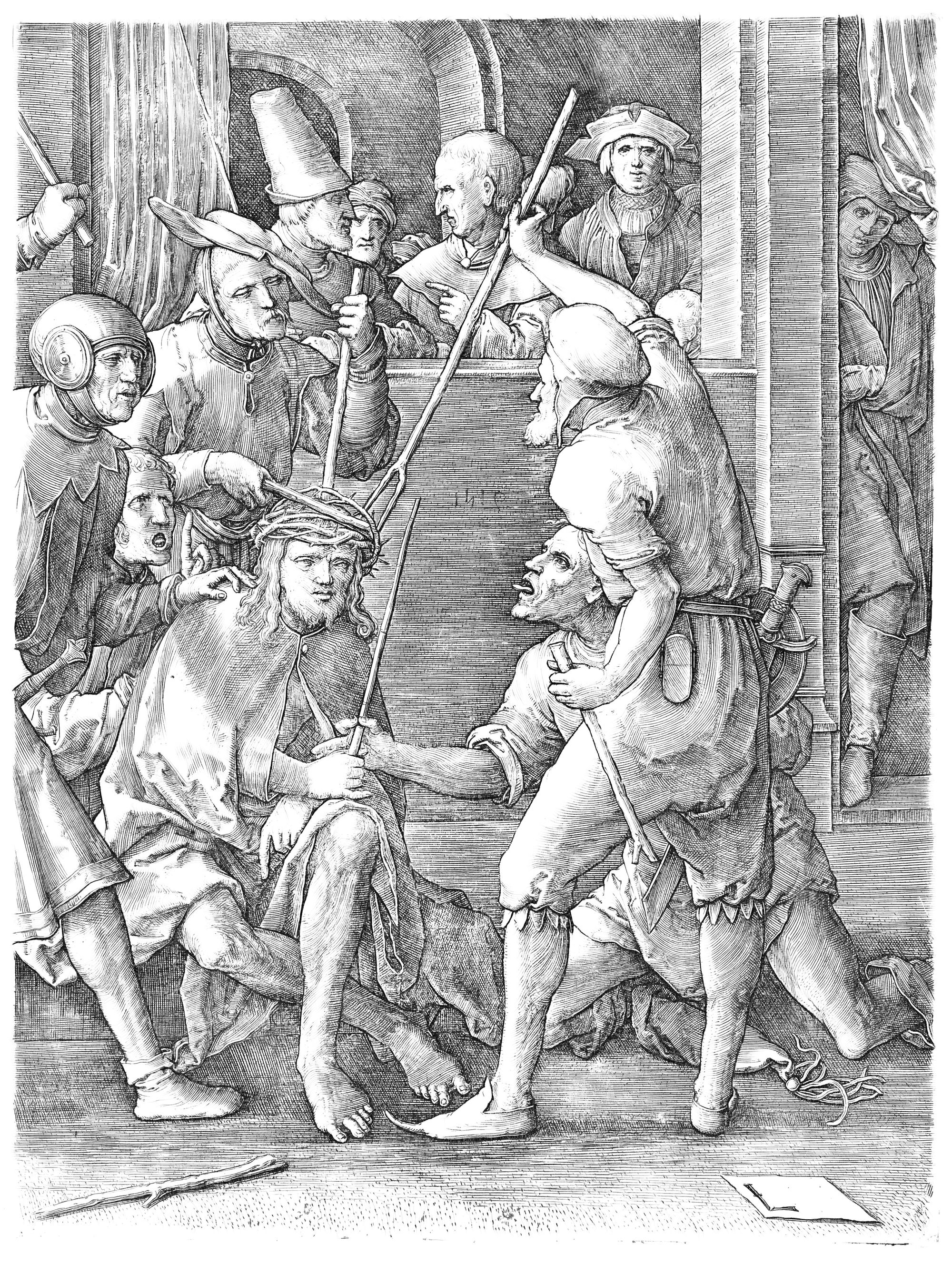 Please Subscribe or Donate to Help Keep This Site Free!