Details:
Christ Carrying the Cross on his way to his crucifixion is an episode included in all four Gospels, and a very common subject in art, especially in the fourteen Stations of the Cross, sets of which are now found in almost all Catholic churches. However, the subject occurs in many other contexts, including single works and cycles of the Life of Christ or the Passion of Christ. Alternative names include the Procession to Calvary, Road to Calvary and Way to Calvary, Calvary or Golgotha being the site of the crucifixion outside Jerusalem. The actual route taken is defined by tradition as the Via Dolorosa in Jerusalem, although the specific path of this route has varied over the centuries and continues to be the subject of debate.
🙏🏽
This image is in the public domain.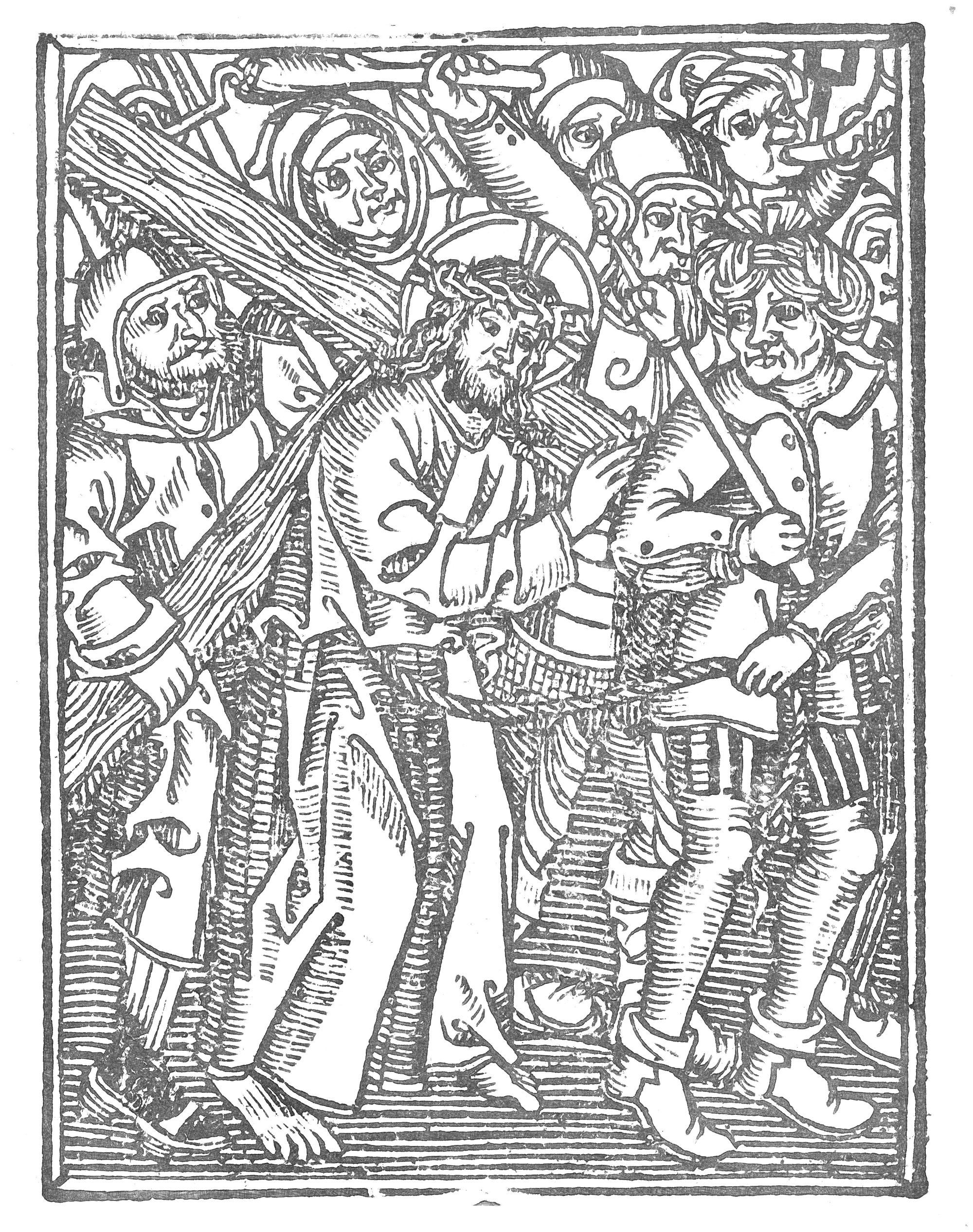 Please Subscribe or Donate to Help Keep This Site Free!