Table of Contents
Historical Context
These are pages from Treasure Chest of Fun and Fact, which was a bi-monthly, school-year magazine by the Catechetical Guild Educational Society that ran from 1946 to 1972. Treasure Chest featured stories for Catholics that included religious subjects, American history, crossword puzzles, funny comics, and original fiction stories (including their longest running series, Chuck White). The magazine was only sold on a subscription basis to Catholic schools and was not featured on newsstands, which was the common way to sell comic magazines at the time.
➡️
Purchase our Classic Comics reprints
HERE
Comic Video
Full Comic Pages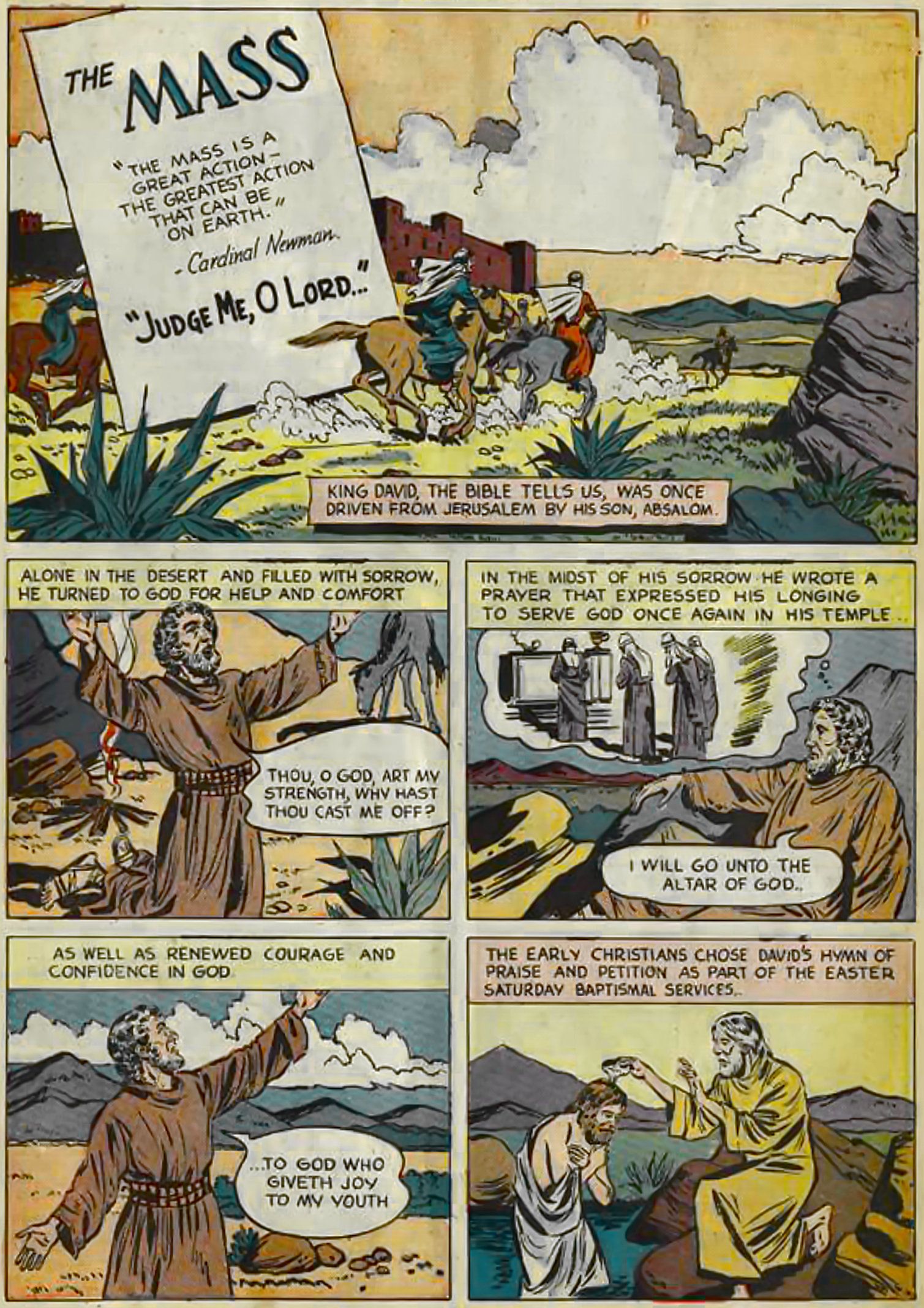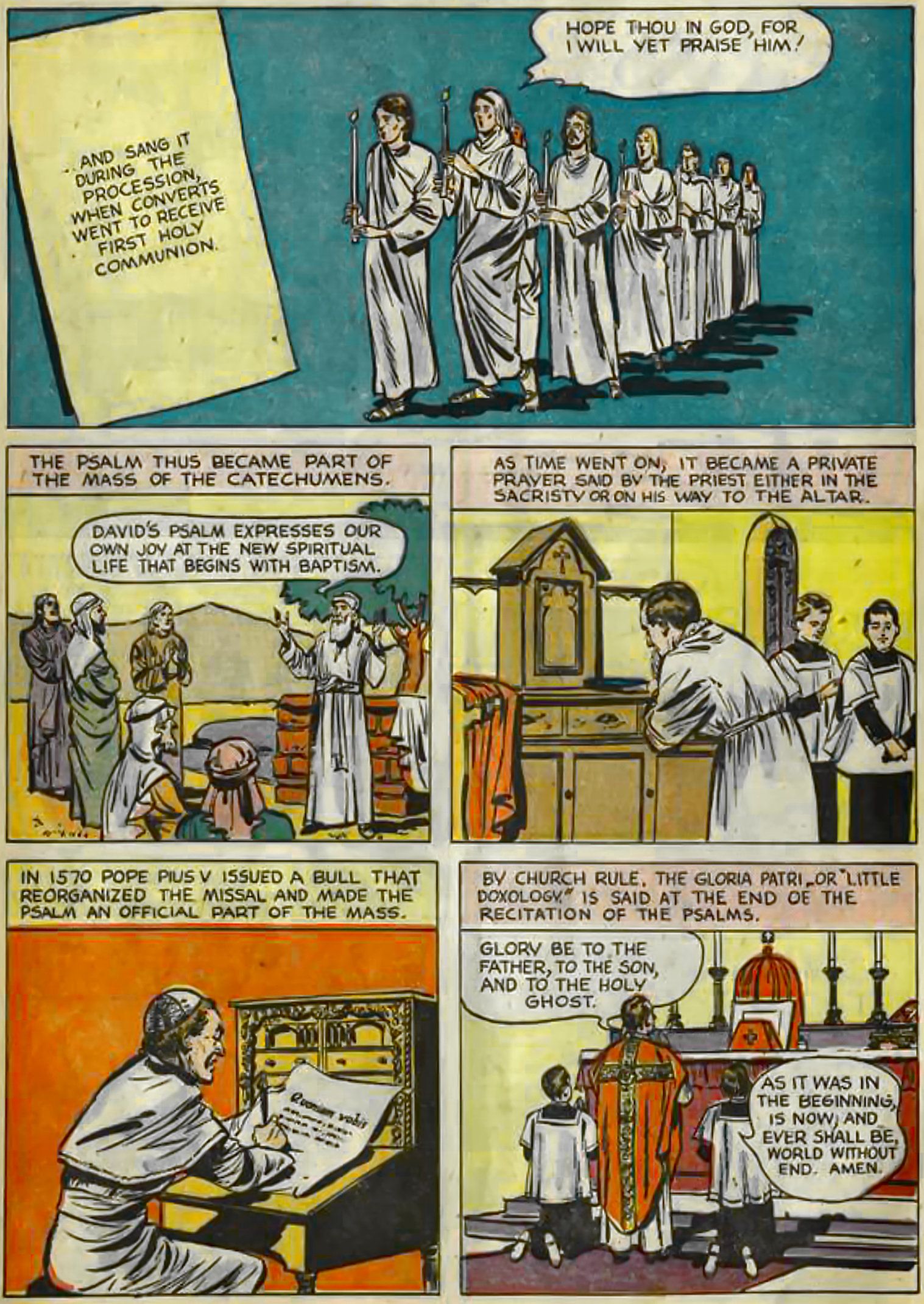 Comic Panel View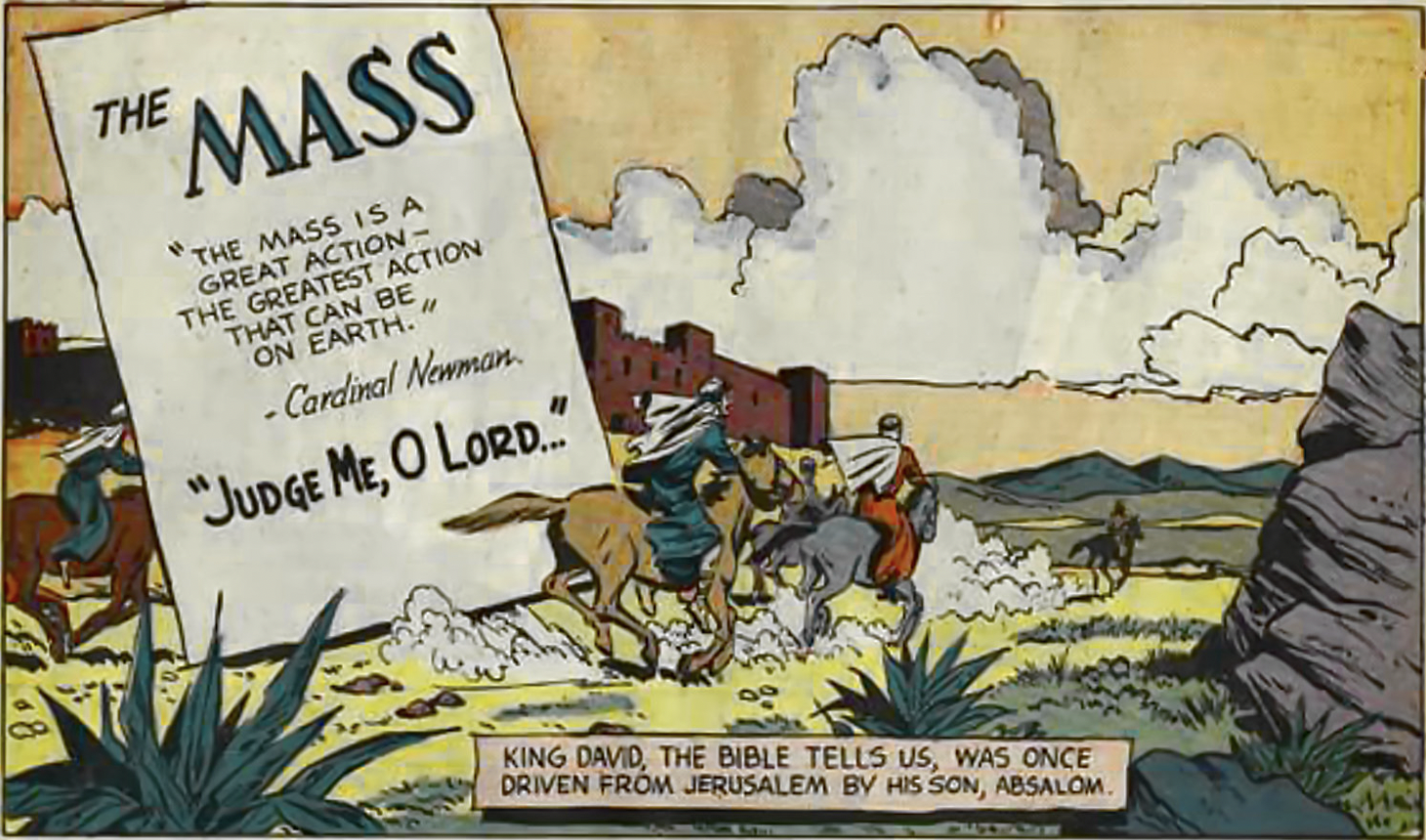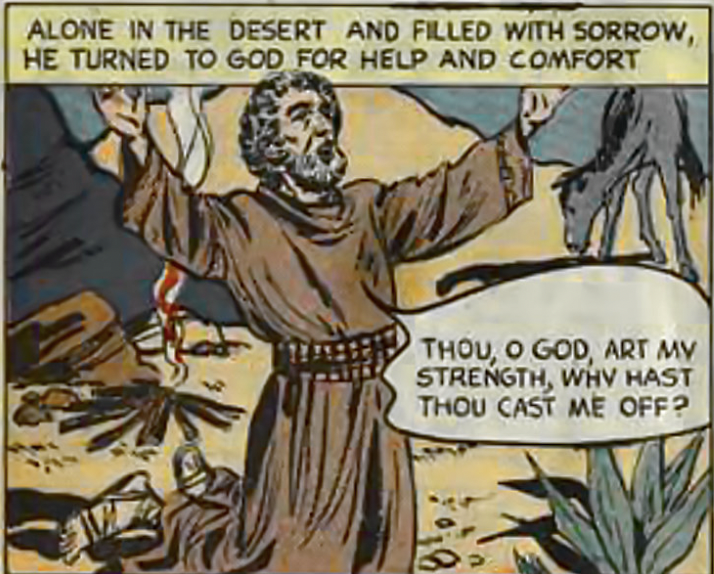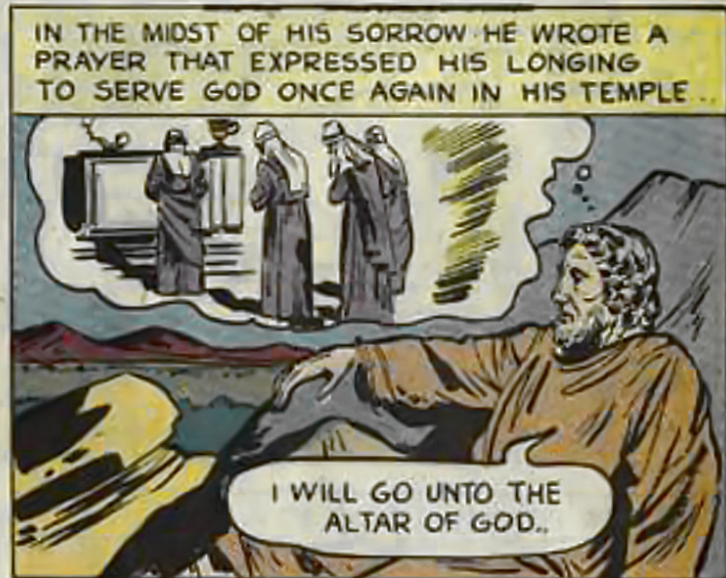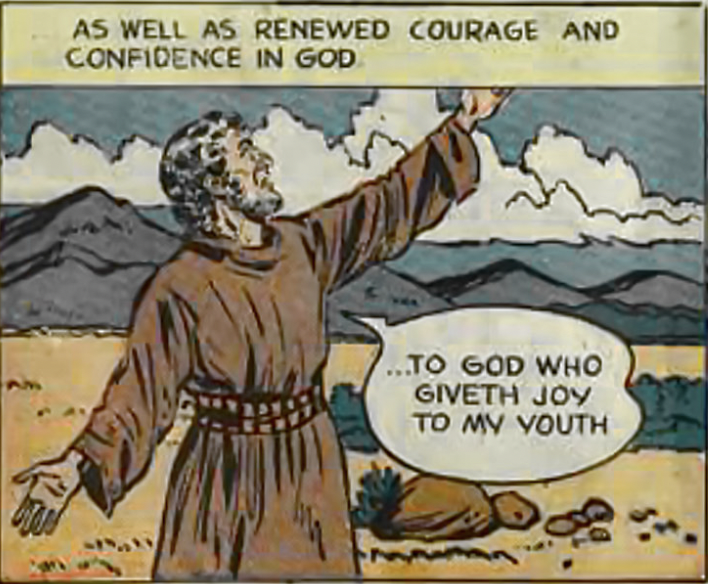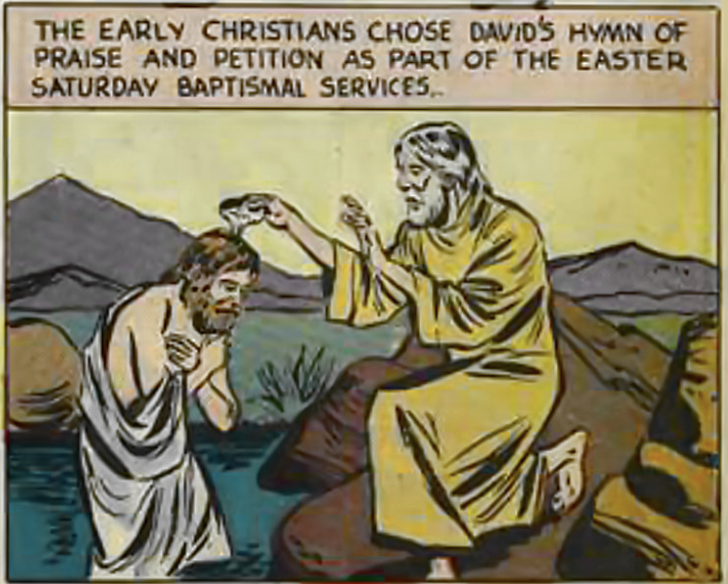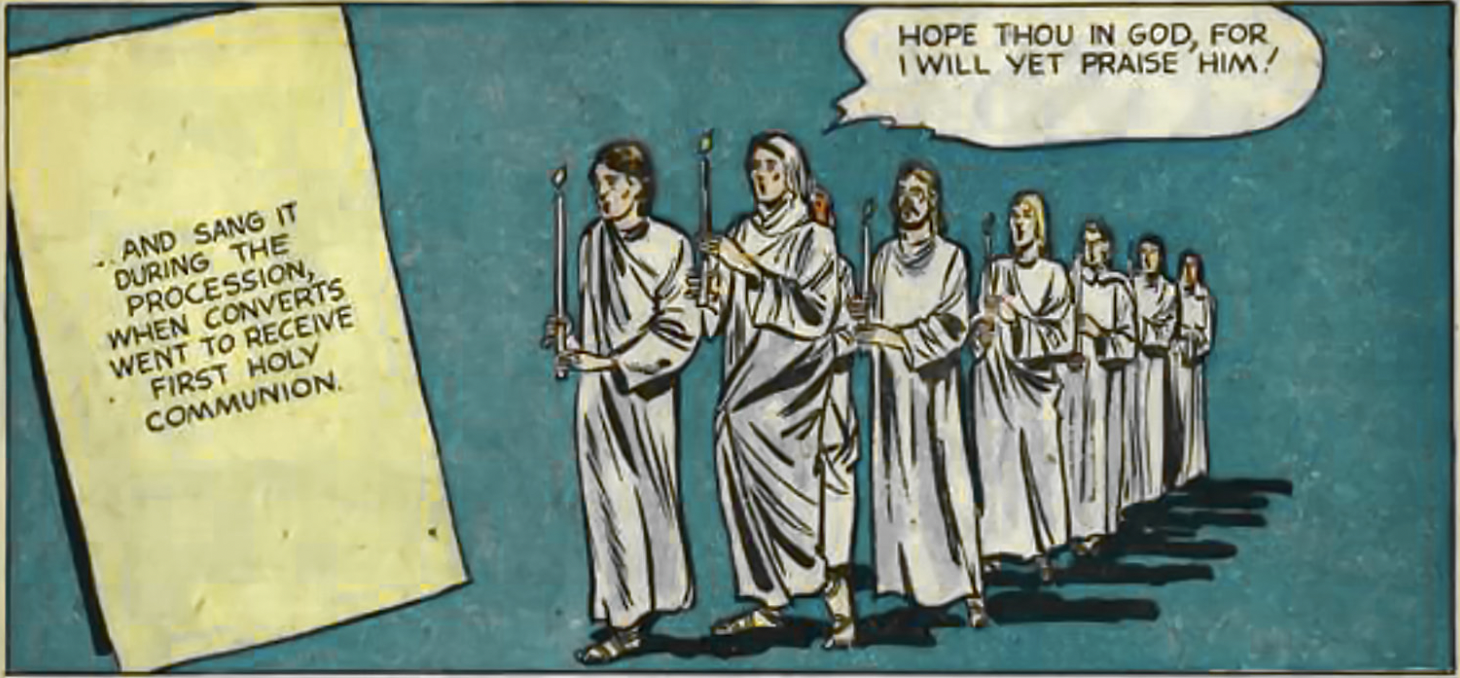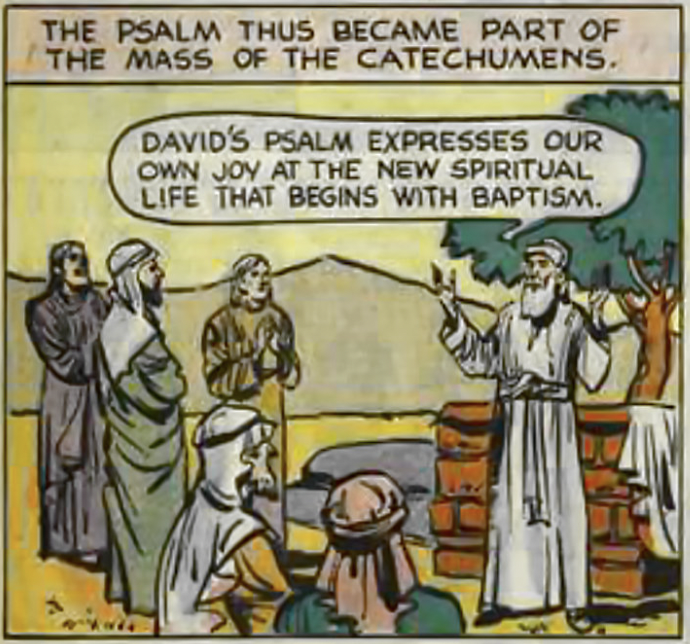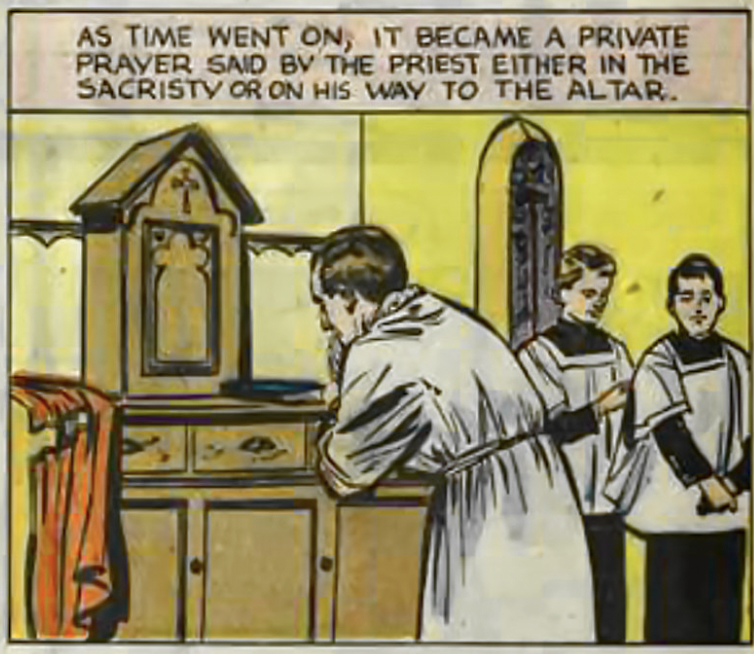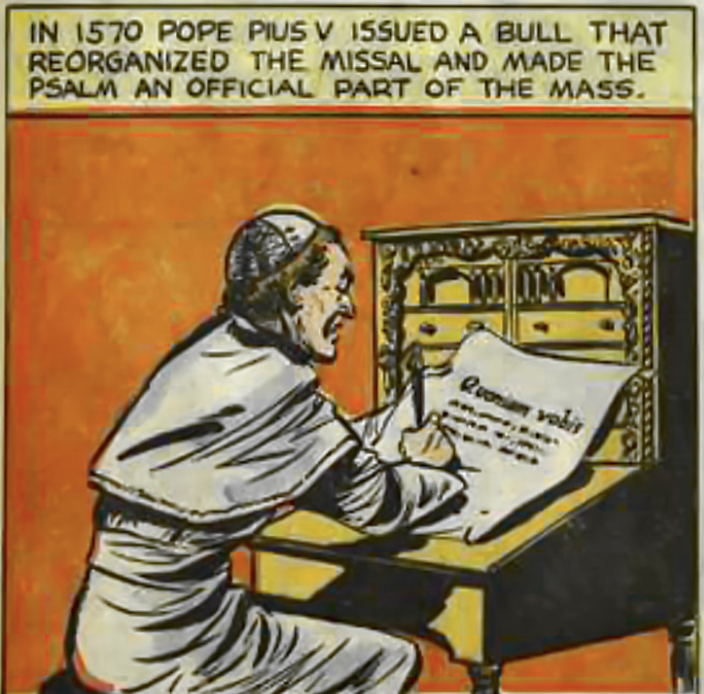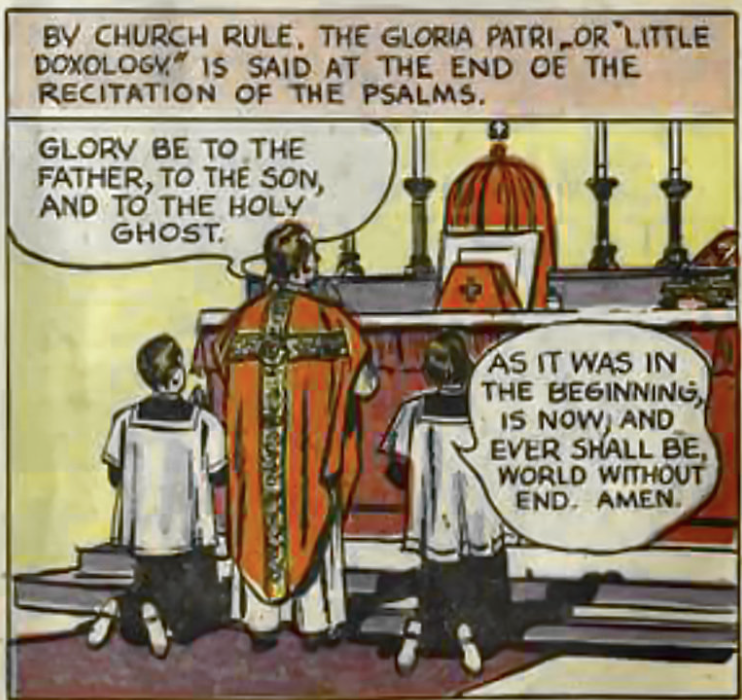 ---
The Júdica Me
English
P. I will go in to the altar of God.
S. To God who giveth joy to my youth.
P. Judge me, O God, and distinguish my cause from the nation which is not holy: deliver me from the unjust and deceitful man.
S. For Thou, O God, art my strength: why hast Thou cast me off? and why go I sorrowful whilst the enemy afflicteth me?
P. Send forth Thy light and Thy truth: they have conducted me and brought me unto Thy holy mount, and into Thy tabernacles.
S. And I will go in to the altar of God: to God who giveth joy to my youth.
P. To Thee, O God, my God, I will give praise upon the harp; why art thou sad, O my soul, and why dost thou disquiet me?
S. Hope in God, for I will still give praise to Him: the salvation of my countenance and my God.
Latin
S. Iúdica me, Deus, et discérne causam meam de gente non sancta: ab hómine iníquo et dolóso érue me.
M. Quia tu es, Deus, fortitúdo mea: quare me repulísti, et quare tristis incédo, dum afflígit me inimícus?
S. Emítte lucem tuam et veritátem tuam: ipsa me deduxérunt, et adduxérunt in montem sanctum tuum et in tabernácula tua.
M. Et introíbo ad altáre Dei: ad Deum, qui lætíficat iuventútem meam.
S. Confitébor tibi in cíthara, Deus, Deus meus: quare tristis es, ánima mea, et quare contúrbas me?
M. Spera in Deo, quóniam adhuc confitébor illi: salutáre vultus mei, et Deus meus.
---
This site is a place where public domain paintings, stock photos, and coloring pages are stored, categorized, and made searchable. Anyone can come here and use the category page in the menu or the search bar to find the perfect Catholic image for their project. Did I mention that all the images are free and creative commons? That means that you won't have to worry about copyright issues or stock photo fees.