Table of Contents
Historical Context
These are pages from Treasure Chest of Fun and Fact, which was a bi-monthly, school-year magazine by the Catechetical Guild Educational Society that ran from 1946 to 1972. Treasure Chest featured stories for Catholics that included religious subjects, American history, crossword puzzles, funny comics, and original fiction stories (including their longest running series, Chuck White). The magazine was only sold on a subscription basis to Catholic schools and was not featured on newsstands, which was the common way to sell comic magazines at the time.
Full Comic Page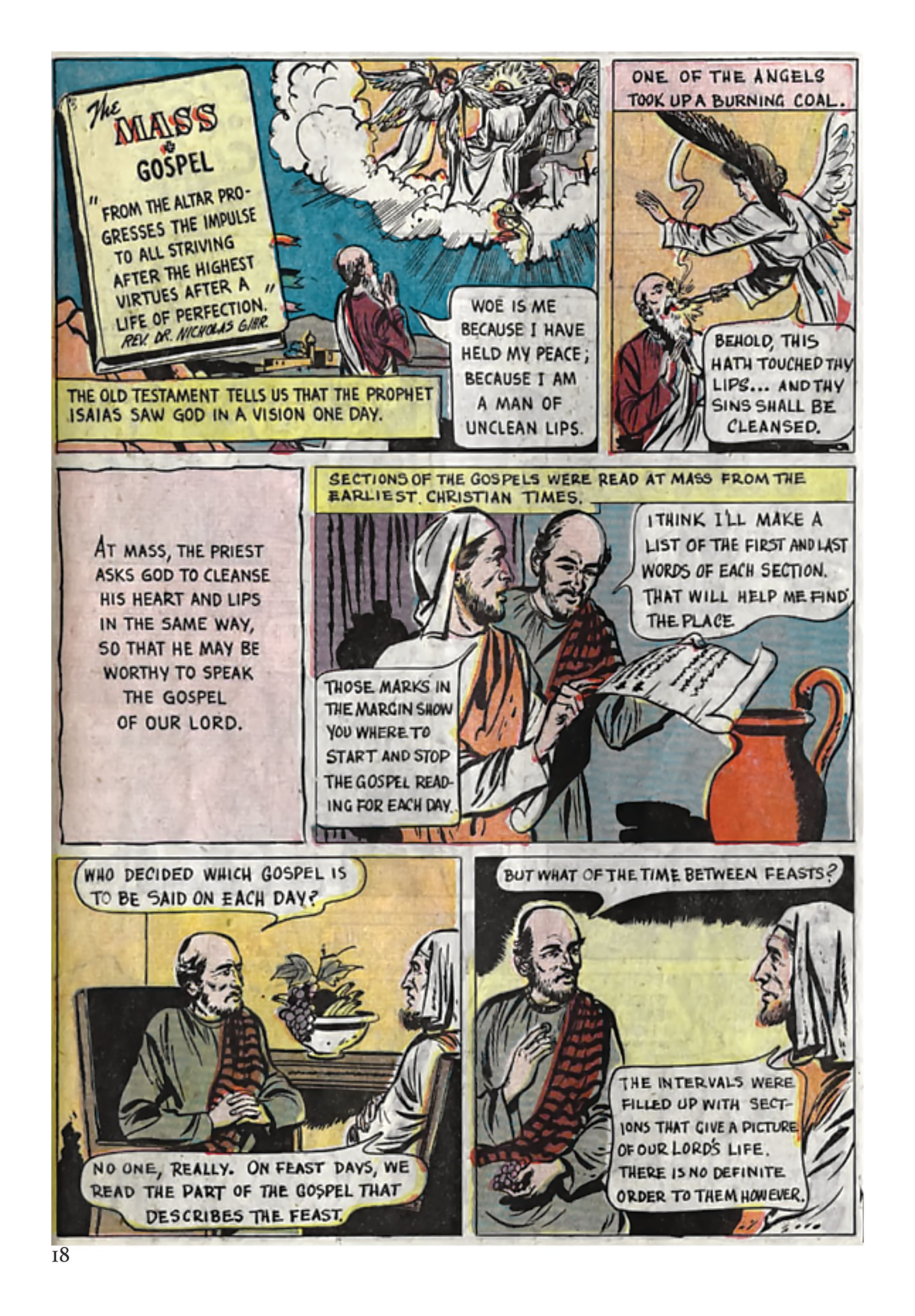 Comic Panel View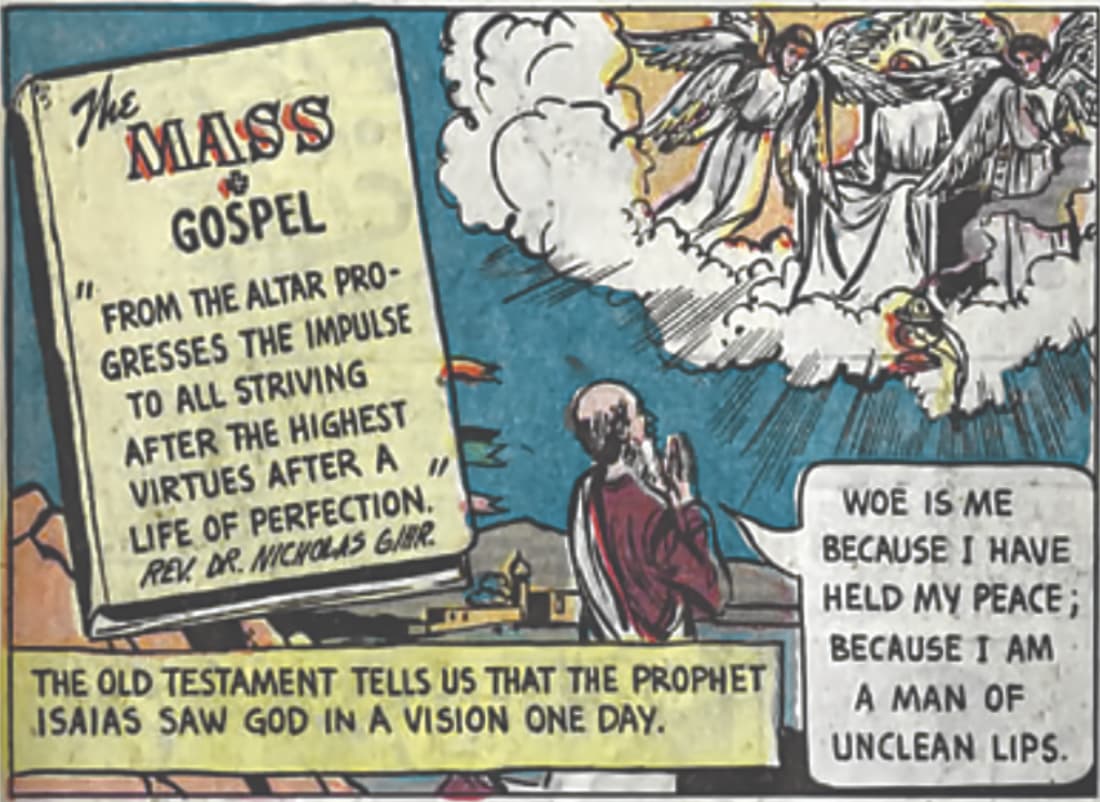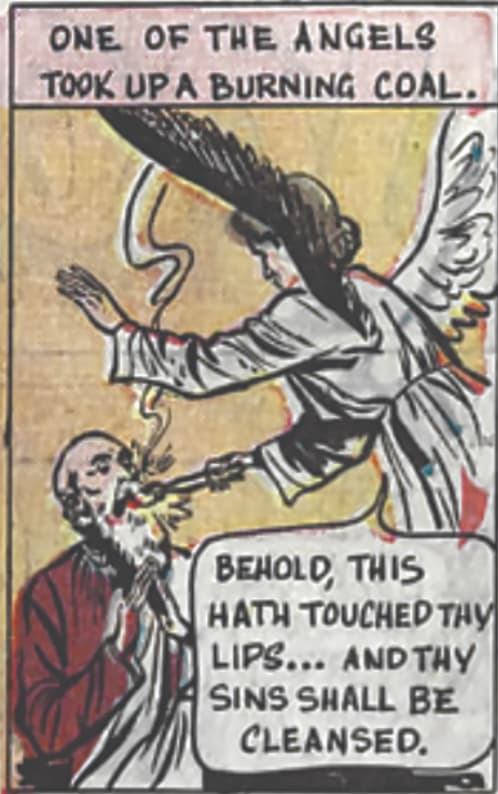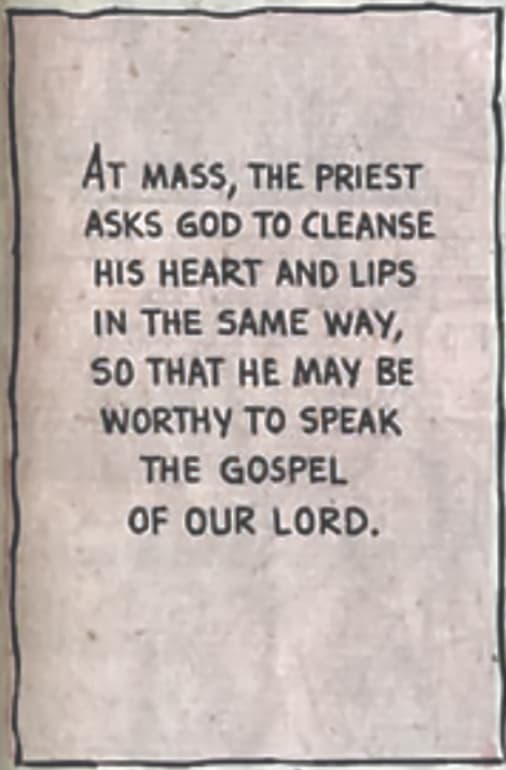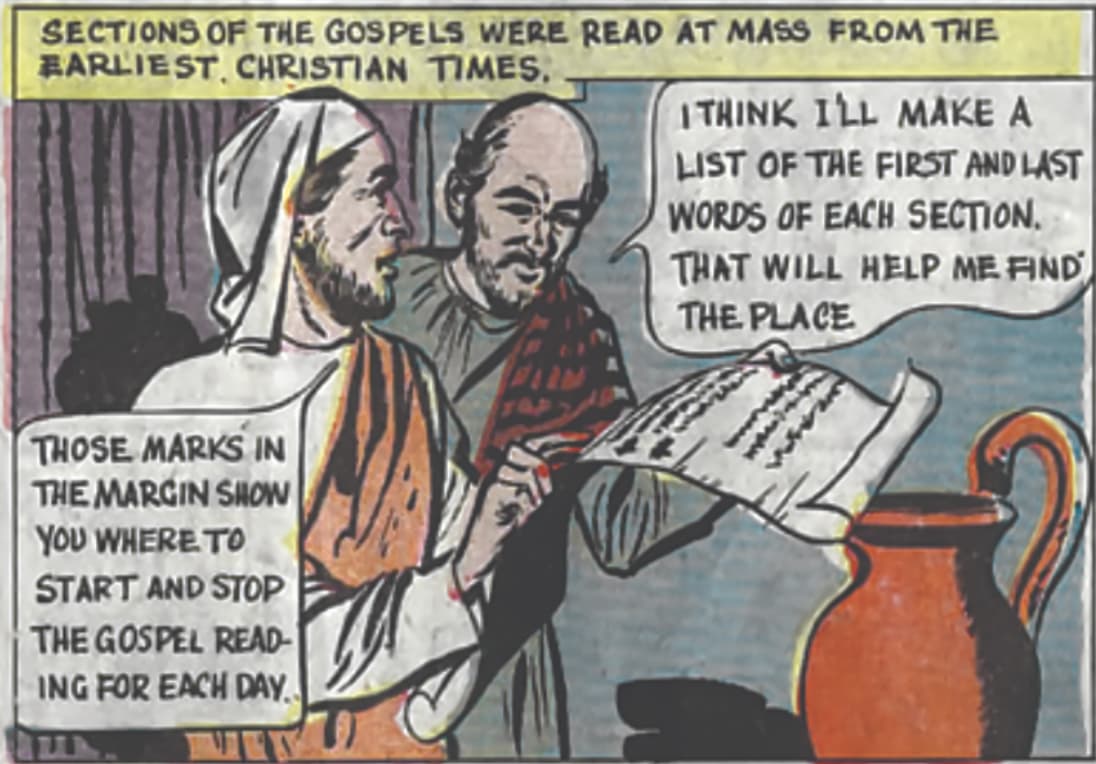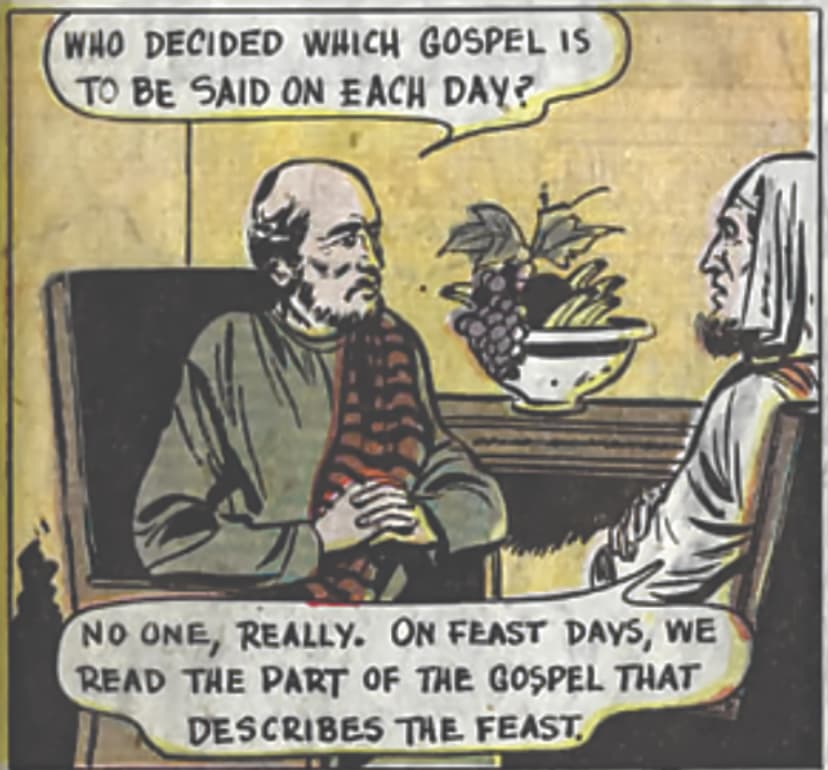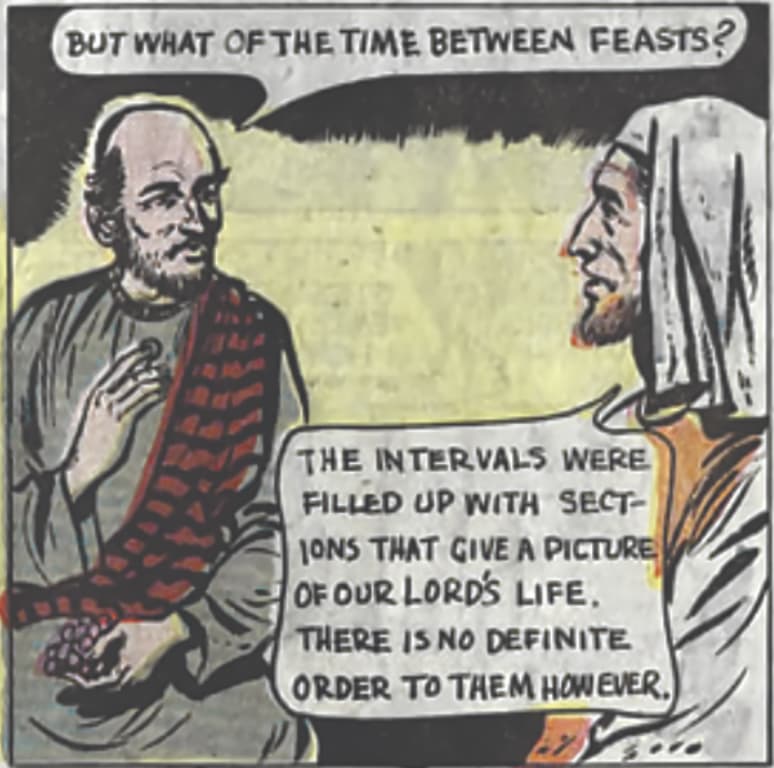 The Gospel from Low Sunday
Cleanse my heart and my lips, O almighty God, who didst cleanse the lips of the prophet Isaias with a burning coal, and vouchsafe, through Thy gracious mercy, so to purify me, that I may worthily announce Thy holy Gospel. Through Christ our Lord. Amen.
Give me Thy blessing, O Lord. The Lord be in my heart and on my lips, that I may worthily and in a becoming manner, proclaim His holy Gospel. Amen.
P. The Lord be with you.
S. And with thy spirit.
Continuation ✠ of the Holy Gospel according to John
R. Glory be to Thee, O Lord.
John 20. 19-31
At that time, when it was late that same day, the first of the week, and the doors were shut, where the disciples were gathered together for fear of the Jews, Jesus came, and stood in the midst and said to them: Peace be to you. And when He had said this, He showed them His hands and His side. The disciples therefore were glad, when they saw the Lord. He said therefore to them again: Peace be to you. As the Father hath sent Me, I also send you. When He had said this, He breathed on them, and He said to them: Receive ye the Holy Ghost: whose sins you shall forgive, they are forgiven them; and whose sins you shall retain, they are retained. Now Thomas, one of the Twelve, who is called Didymus, was not with them when Jesus came. The other disciples therefore said to him: We have seen the Lord. But he said to them: Except I shall see in His hands the print of the nails, and put my finger into the place of the nails, and put my hand into His side, I will not believe. And after eight days, again His disciples were within, and Thomas with them. Jesus cometh, the doors being shut, and stood in the midst, and said: Peace be to you. Then He saith to Thomas: Put in thy finger hither, and see My hands, and bring hither thy hand, and put into My side; and be not faithless, but believing. Thomas answered and said to Him: my Lord and my God. Jesus saith to him: Because thou hast seen Me, Thomas, thou hast believed; blessed are they that have not seen, and have believed. Many other signs also did Jesus in the sight of His disciples, which are not written in this book. But these are written, that you may believe that Jesus is the Christ, the Son of God; and that, believing, you may have life in His Name.
R. Praise be to Thee, O Christ.
S. By the words of the Gospel may our sins be blotted out.
---
This site is a place where public domain paintings, stock photos, and coloring pages are stored, categorized, and made searchable. Anyone can come here and use the category page in the menu or the search bar to find the perfect Catholic image for their project. Did I mention that all the images are free and creative commons? That means that you won't have to worry about copyright issues or stock photo fees.