Details:
The practice of creating scenes of the Nativity for the home dates from the early 1700s in Italy, where people began to set up doll-like figures of about a foot or less in height. The custom was particularly popular in Naples around 1800, where crèche scenes (crèche means cradle, or crib) included many figures, whose heads and hands of painted terracotta, stuffed cloth bodies, and clothing adapted from contemporary local costumes gave them an amazingly realistic character.
Representations of the birth of Jesus can be traced to the first few centuries of Christianity. Both living creatures and sculptural depictions of them were used from early times. By the late middle ages it was customary to create life-size figures of wood or stone, naturalistically painted, to represent the characters who participated in the events of Jesus's early life. These sculptures were then arranged in scenes illustrating one or both of the most important of these events, the Adoration of the Shepherds and the Adoration of the Magi-the three kings from the East who came to pay homage to the Christ child. Used in churches, these large figures were especially popular in Italy, Central Europe, Spain, and Portugal.
This Object in Focus presentation was organized by Henry Hawley, Curator of Renaissance and Later Decorative Arts and Sculpture.
🙏🏽
This image is in the public domain.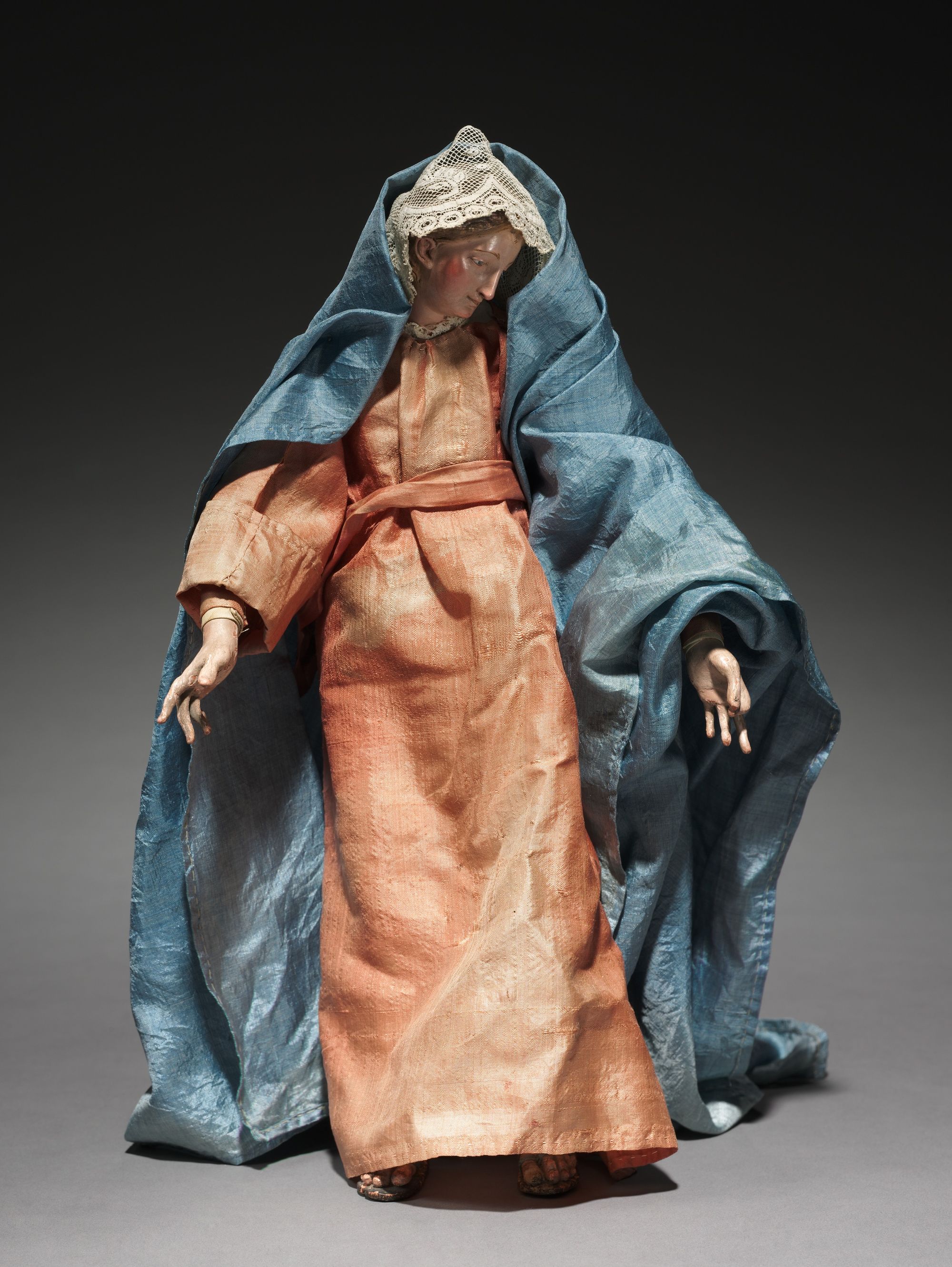 Please Subscribe or Donate to Help Keep This Site Free!