Details:
On his way to Galilee, Jesus rests on a well outside the Samaritan city of Sychar, seen in the background. He asks for a drink from the woman on the right, who is surprised by this request, as Samaritans and Jews did not associate. When Christ is able to identify details from her life, she says that he must be a prophet, to which Jesus replies that he is the Messiah.
Jacopo Tintoretto (real name Jacopo Comin; September 29, 1518 - May 31, 1594)[1][2][3][4] was an Italian painter identified with the Venetian school[1]. He is known for his daring inventiveness in both handling and composition[2], and is considered one of the greatest painters of the Venetian school[3][4]. His art is characterised by large-scale narratives on canvas, animated by a strong sense of movement and colour[2]. He continues to find fans today[5].
🙏🏽
This image is in the public domain.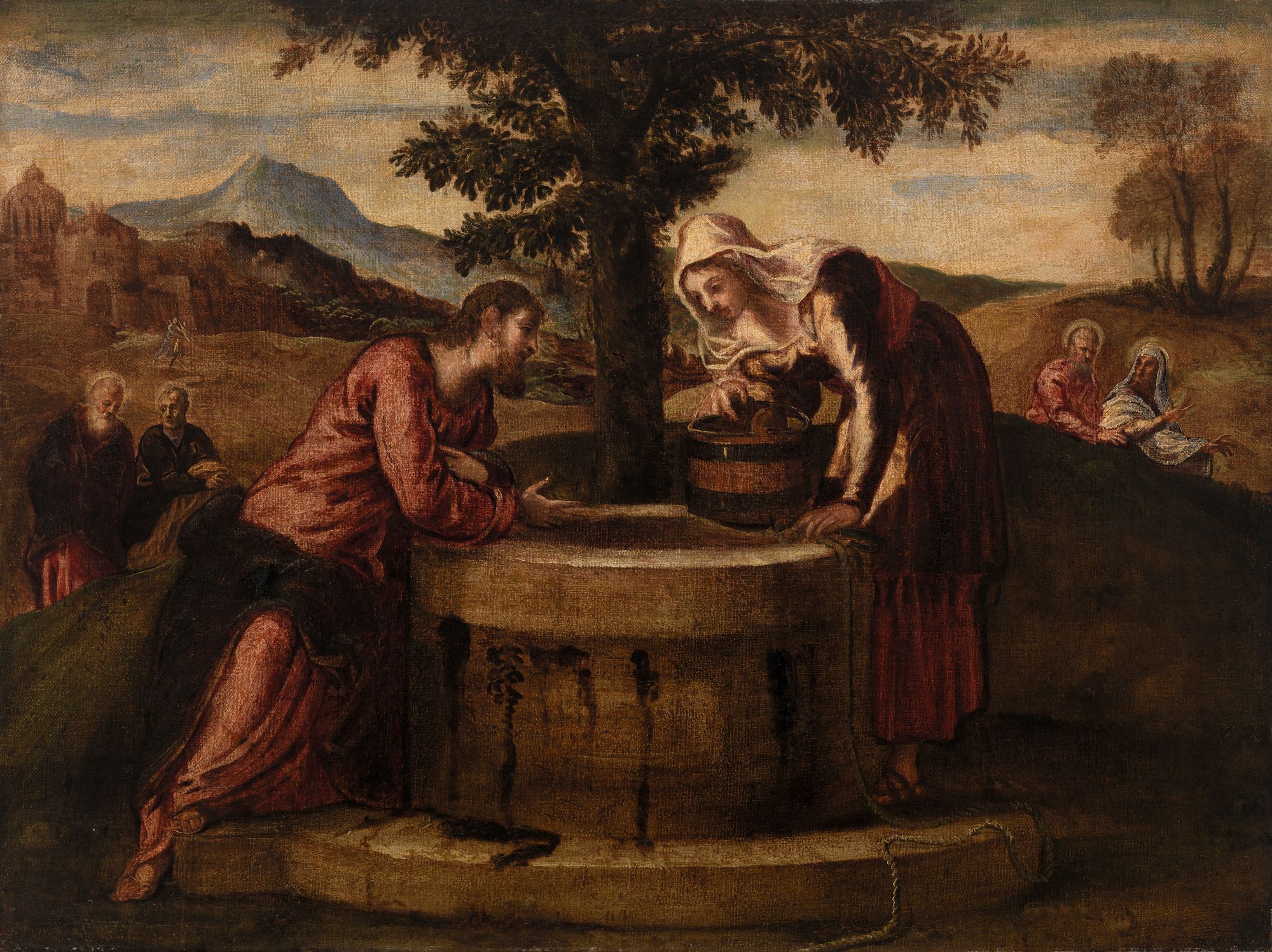 Please Subscribe or Donate to Help Keep This Site Free!