Details:
Mughal rulers borrowed from Christianity to produce art, with images of Madonna and Christ being painted on palace walls[1][2]. Christian themes went viral in traditional Indian art starting in the 16th century[3], and Christian influence on Mughal Art was discussed in a presentation at Asia House[4]. Paintings of Madonna and Christ featured Indian and Persian influences[5].
Farrukh Beg (ca. 1547)[1][2] was a Persian miniature painter[1], who spent a bulk of his career in Safavid Iran and Delhi, India[1][3]. He is praised by the Indian Mughal emperor Jahāngīr as "unrivaled in the age"[2]. He is known for his self-portrait[4] and a painting of a Sufi Sage[5].
🙏🏽
This image is in the public domain.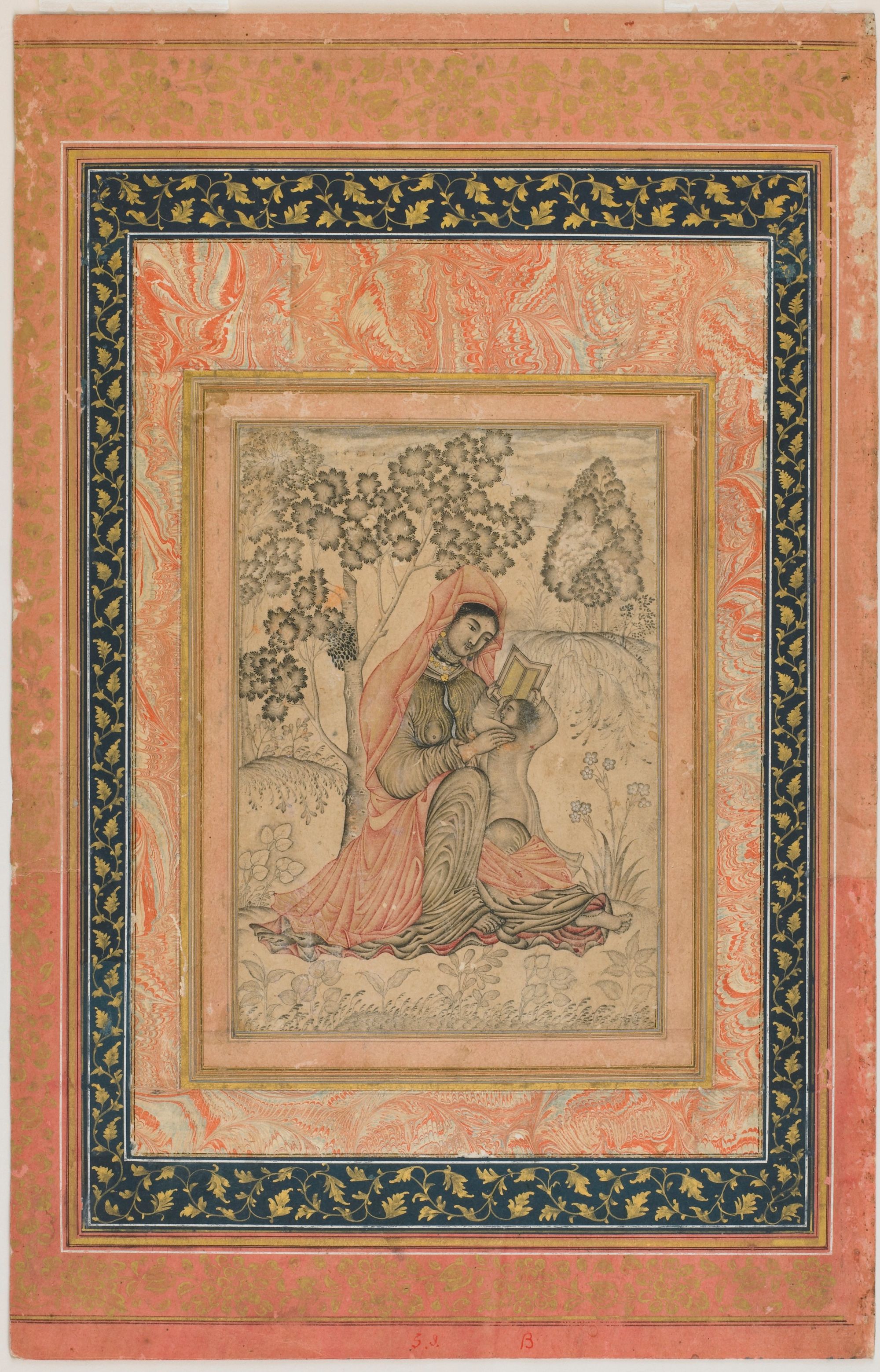 Please Subscribe or Donate to Help Keep This Site Free!