Details:
A man kneeling. A woman looks into the book, behind her a bookcase. She is the personification of the Bible. Christ as Salvator Mundi appears in the sky.
The Master of Delft was an anonymous Dutch painter of the final period of Early Netherlandish art. He was possibly born about 1470. Max Jakob Friedländer used the not-name for the first time in 1913 while describing the wings of a Triptych with the Virgin and Child with St Anne and the center panel by the Master of Frankfurt, which is currently at Aachen.

🙏🏽
This image is in the public domain.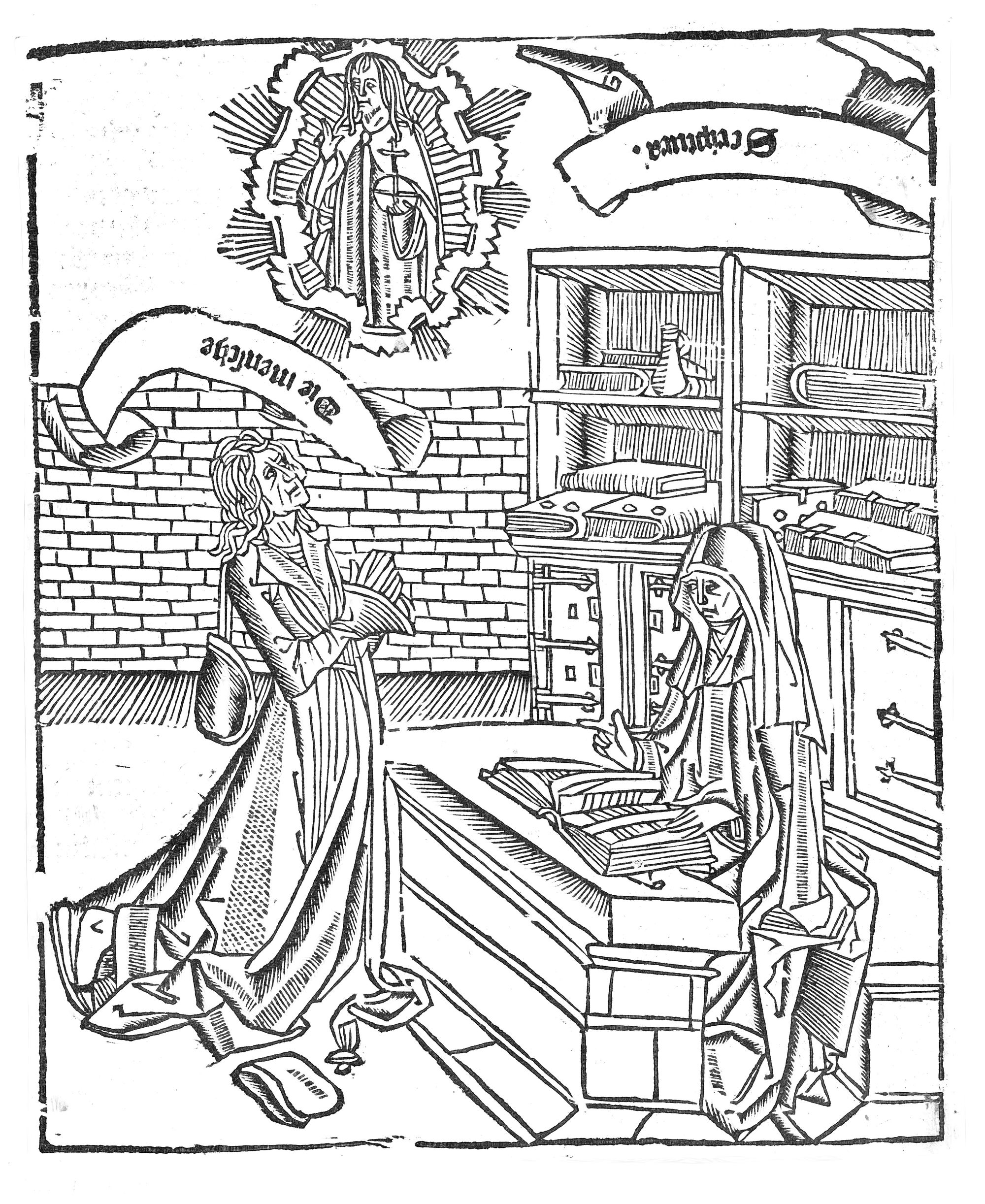 Please Subscribe or Donate to Help Keep This Site Free!