Details:
Charles I, also known as Karl I, was the Emperor of Austria, King of Hungary (as Charles IV, Hungarian: IV. Károly), King of Croatia, King of Bohemia (as Charles III, Czech: Karel III.), and the last of the Habsburg-Lorraine monarchs to rule over Austria-Hungary. Charles, the son of Archduke Otto of Austria and Princess Maria Josepha of Saxony, became Emperor Franz Joseph's presumptive heir when his uncle, Archduke Franz Ferdinand of Austria, was assassinated in 1914. He married Princess Zita of Bourbon-Parma in 1911. He is revered in the Catholic Church, having been beatified by Pope John Paul II on October 3, 2004, and is known as Blessed Karl of Austria.
🙏🏽
This image is in the public domain.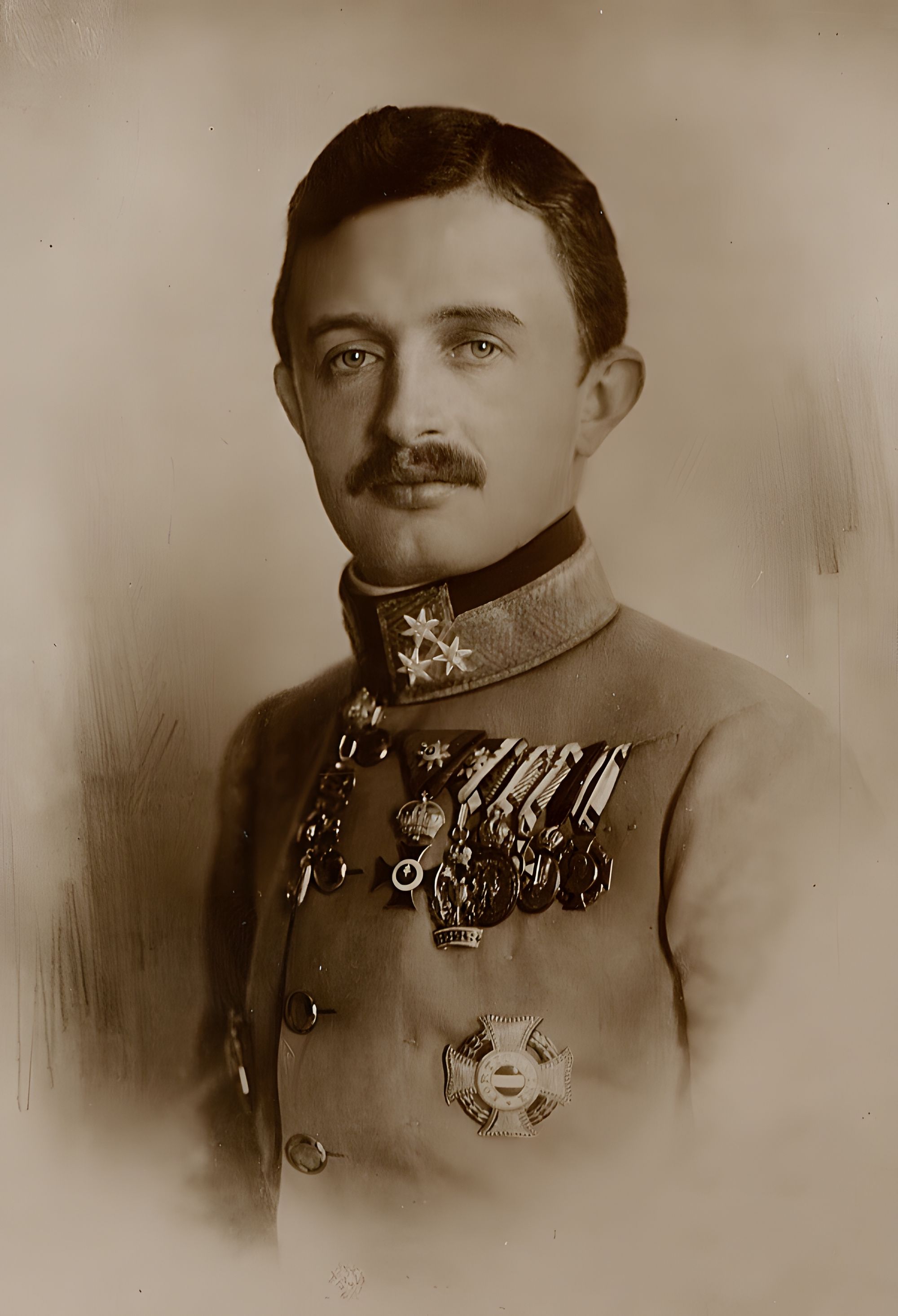 Please Subscribe or Donate to Help Keep This Site Free!