Details:
The baptism of Jesus by John the Baptist is a major event in the life of Jesus described in the three synoptic Gospels of the New Testament[1]. It is an act of humility, with Jesus consenting to be counted as if he were a sinner, along with everyone else[2]. During his baptism, heaven was opened and the Holy Spirit descended upon him in bodily form like a dove[3][4]. Jesus tells John that His baptism is "fitting for us to fulfill all righteousness"[5].
Ethiopia is predominantly Christian, with 43.5% of the population identifying as Ethiopian Orthodoxy[1][2], 0.7% as Catholicism[1], and 18.6% as Pentay (Protestantism)[1]. Christianity was introduced to Ethiopia in the 4th century[3][4][5] and the Ethiopian Orthodox Church is one of the oldest organized churches in the world[3].
🙏🏽
This image is in the public domain.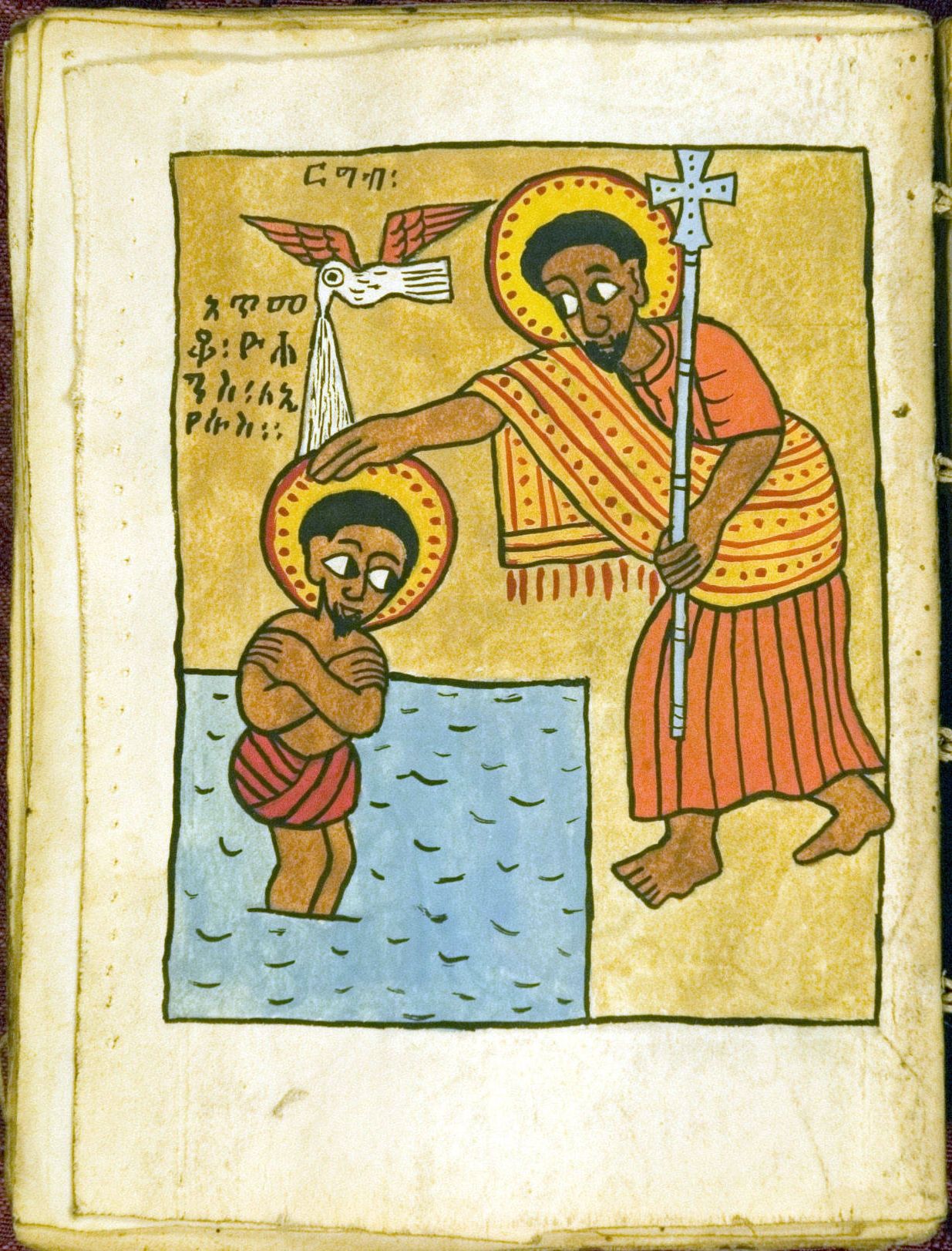 Please Subscribe or Donate to Help Keep This Site Free!