This is a photo of an American soldier and an Italian civilian kneeling in prayer in Catholic Church after the capture of Bulgarini. 14 May, 1944. The Italian campaign of World War II, also called the Liberation of Italy, consisted of Allied and Axis operations in and around Italy, from 1943 to 1945. ... Fascist Italy, prior to its collapse, suffered about 200,000 casualties, mostly POWs taken in the invasion of Sicily, including more than 40,000 killed or missing.
Italy has a rich Catholic culture, especially as numerous Catholic saints, martyrs and popes were Italian themselves. Roman Catholic art in Italy especially flourished during the Middle Ages, Renaissance and Baroque periods, with numerous Italian artists, such as Michelangelo, Leonardo da Vinci, Raphael, Caravaggio, Fra Angelico, Gian Lorenzo Bernini, Sandro Botticelli, Tintoretto, Titian and Giotto. Roman Catholic architecture in Italy is equally as rich and impressive, with churches, basilicas and cathedrals such as St Peter's Basilica, Florence Cathedral and St Mark's Basilica. Roman Catholicism is the largest religion and denomination in Italy, with around 71.1% of Italians considering themselves Catholic. Italy is also home to the greatest number of cardinals in the world, and is the country with the greatest number of Roman Catholic churches per capita.
Free Downloads Below
This image is in the public domain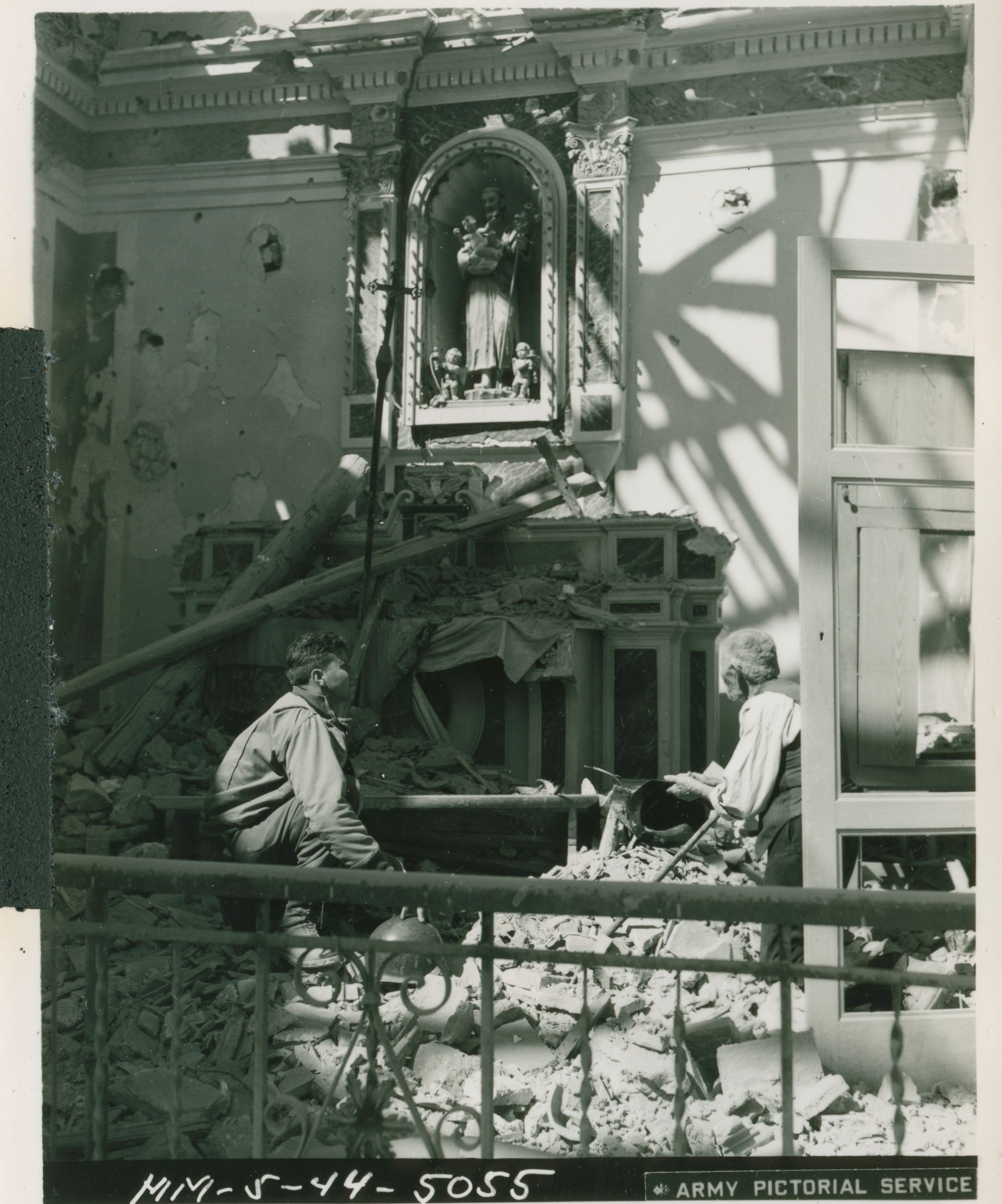 Please Subscribe or Donate to Help Keep This Site Free!