Annunciation, also called Annunciation to the Blessed Virgin Mary or Annunciation of the Lord, in Christianity, the announcement by the angel Gabriel to the Virgin Mary that she would conceive a son by the power of the Holy Spirit to be called Jesus (Luke 1:26–38). This image was originally drawn by Martin Schongauer in the 16th century.
Free Downloads Below
Image by sdcason.com - CC BY-SA 4.0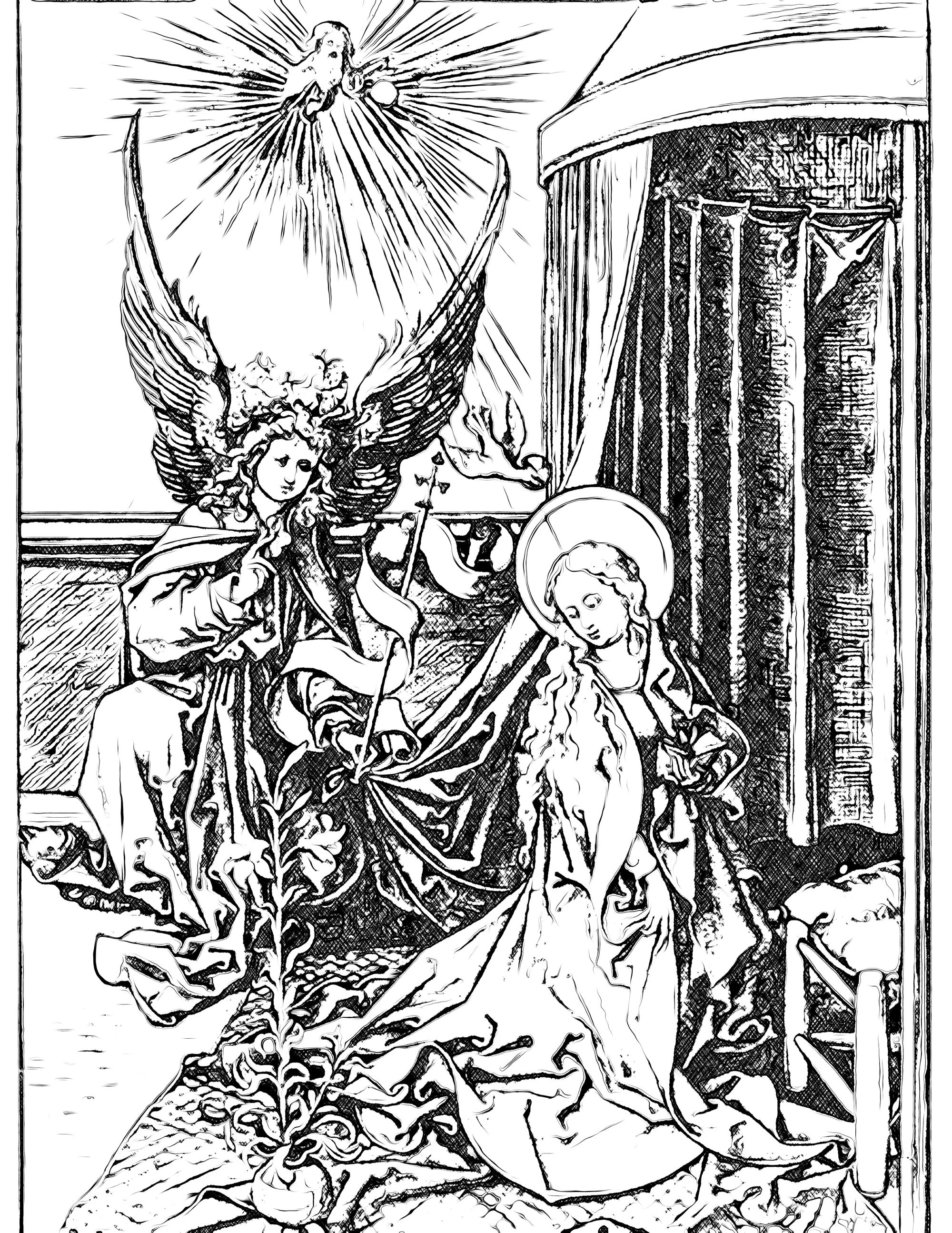 Please Subscribe or Donate to Help Keep This Site Free!