In Giovanni Lanfranco's highly original design, a few large figures stand in a shallow foreground space. Using a low viewpoint and dramatic foreshortening, Lanfranco depicted the figures as if seen from below, imbuing them with monumentality. The powerful composition communicated both to spectators standing far away and to viewers standing beneath the painting.
In this Old Testament story (1 Kings 17:8-24), the poor widow of Zarephath nourished Elijah in the desert with bread baked from a supply of grain that Elijah had assured her would be miraculously renewed by God. In Catholic theology, the widow's bread prefigured both the bread served at the Last Supper and God's sustenance of each Christian's spirit through the sacrament of the Eucharist.
Appropriately, this picture and Moses and the Messengers from Canaan flanked a painting of the Last Supper in the large Chapel of the Blessed Sacrament in the church of San Paolo fuori le Mura (Saint Paul Outside the Walls) in Rome. Six additional paintings by Lanfranco, all related to the Eucharist, also hung high on the walls of the chapel.
Free Downloads Below
This image is in the public domain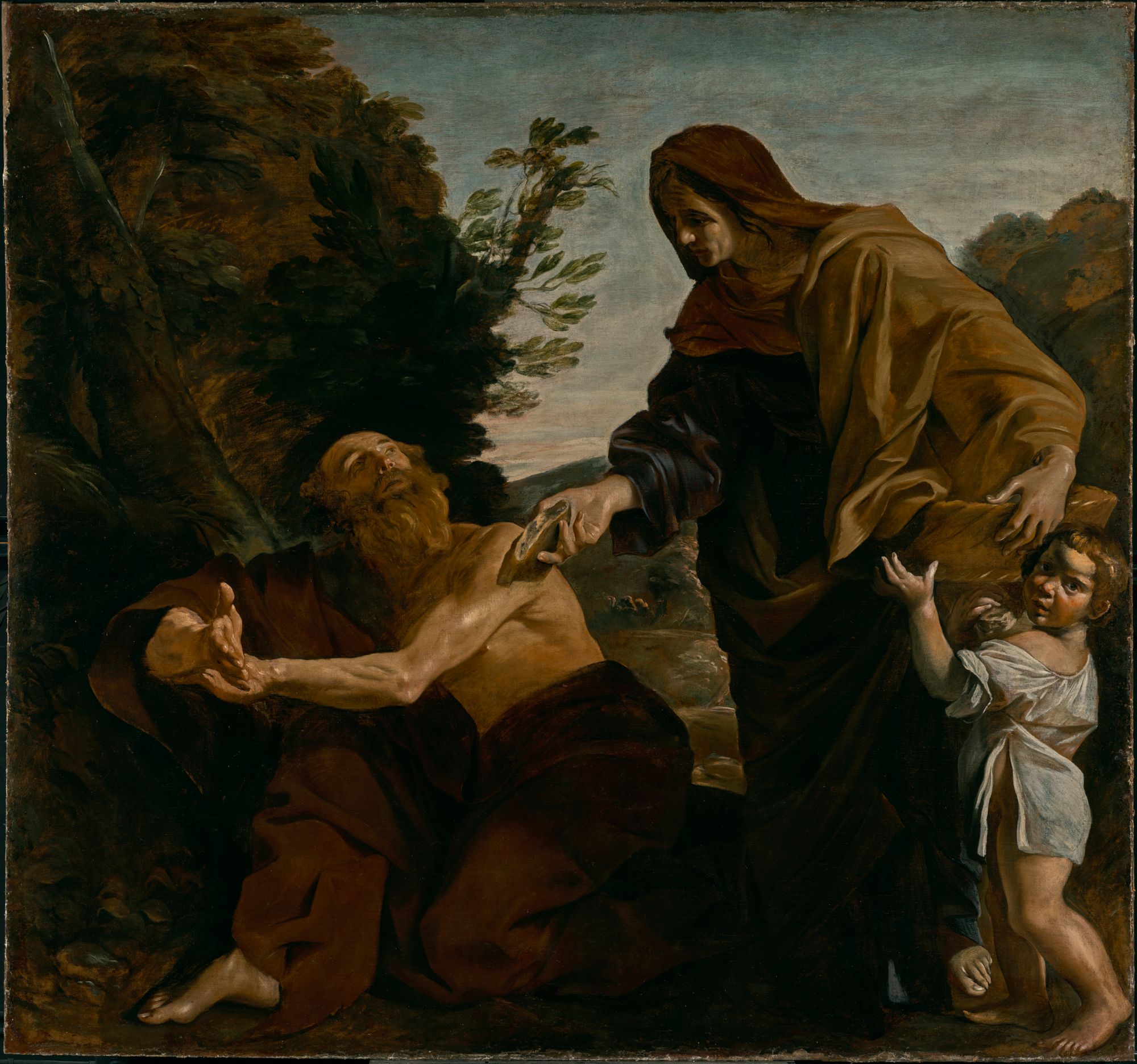 Please Subscribe or Donate to Help Keep This Site Free!