Details:
The Adoration of the Shepherds is a scene in which shepherds are near witnesses to the birth of Jesus in Bethlehem[1]. It is often combined with the Adoration of the Magi in Christian art and is sometimes included in a Nativity scene as a peripheral feature[1]. The Annunciation to the Shepherds, when they are summoned by an angel to the scene, forms a distinct subject in Christian art[1].
The Bible passage for this scene can be found in Luke 2:15-16, which reads: "When the angels went away from them into heaven, the shepherds said to one another, "Let us go over to Bethlehem and see this thing that has happened, which the Lord has made known to us." And they went with haste, and found Mary and Joseph, and the babe lying in a manger"[2].
Juan Francisco de Aguilera (18th Century) was an influential painter active in New Spain[1]. He is known for his ability to capture fleeting effects of light and atmosphere, which marked a major stylistic change from his predecessors[2]. His works include The Inmaculate Conception with Jesuits (1720)[3] and The Immaculate Conception (date unknown)[5]. He was a contemporary of the Rodriguez Juarez brothers, Nicolas and Juan[5]. His works are held in various collections, including the San Diego Viceregal Painting Gallery[3].
🙏🏽
This image is in the public domain.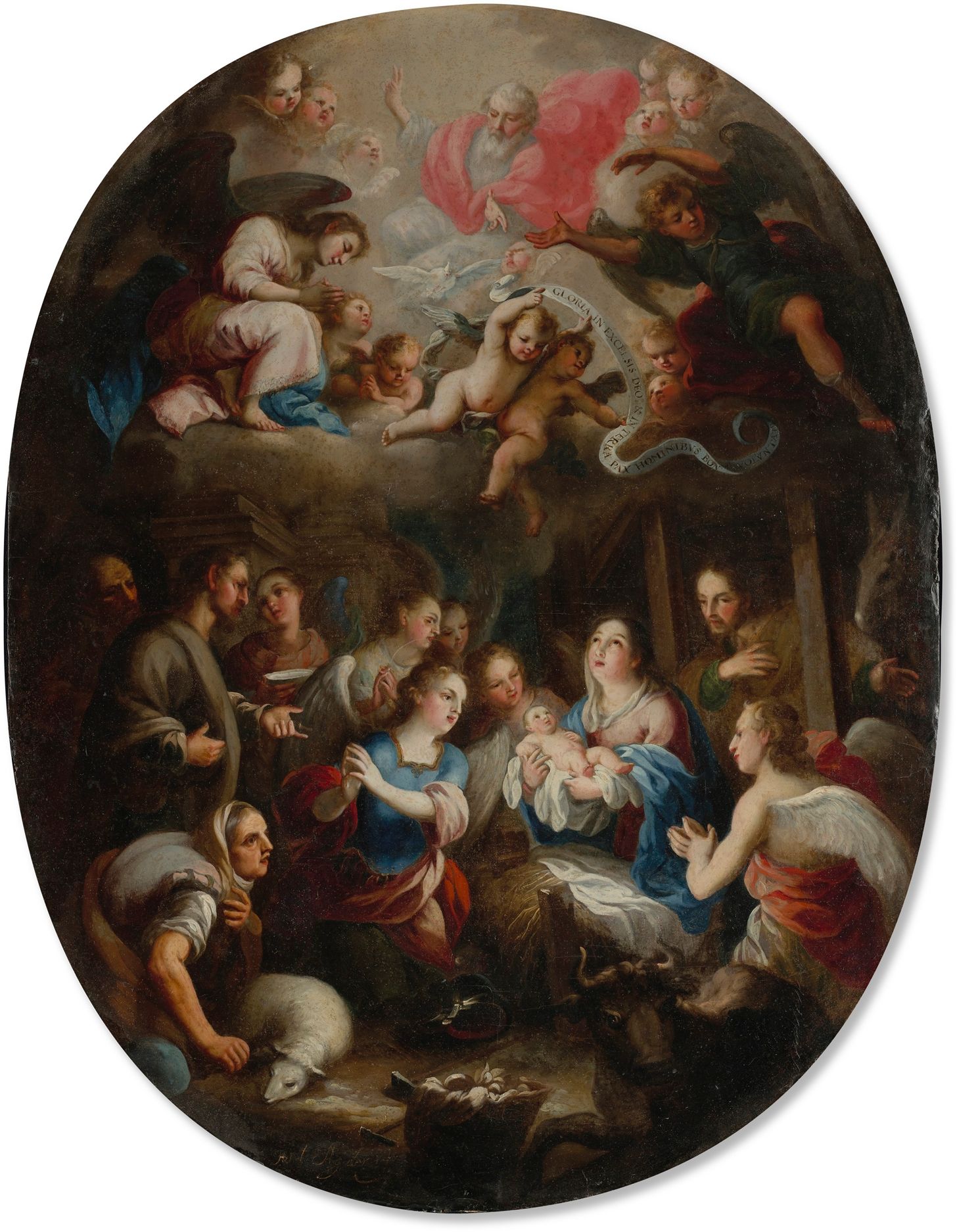 Please Subscribe or Donate to Help Keep This Site Free!