Details:
Die Verkündigung an Maria is a painting by Paul Troger, an Austrian painter, draughtsman and printmaker of the late Baroque period[3]. It was created in 1747[1][2] and is currently housed at the Belvedere Museum in Vienna[1]. The painting depicts the Annunciation of Mary, when the angel Gabriel told Mary that she would give birth to Jesus[4].
Troger's style was dominated Austrian painting until the end of the 18th century[2], and his frescoes are remarkable for their dramatic vitality of movement and their palette of light colors[2]. He was also known for his easel altar paintings and drawings[2].
🙏🏽
This image is in the public domain.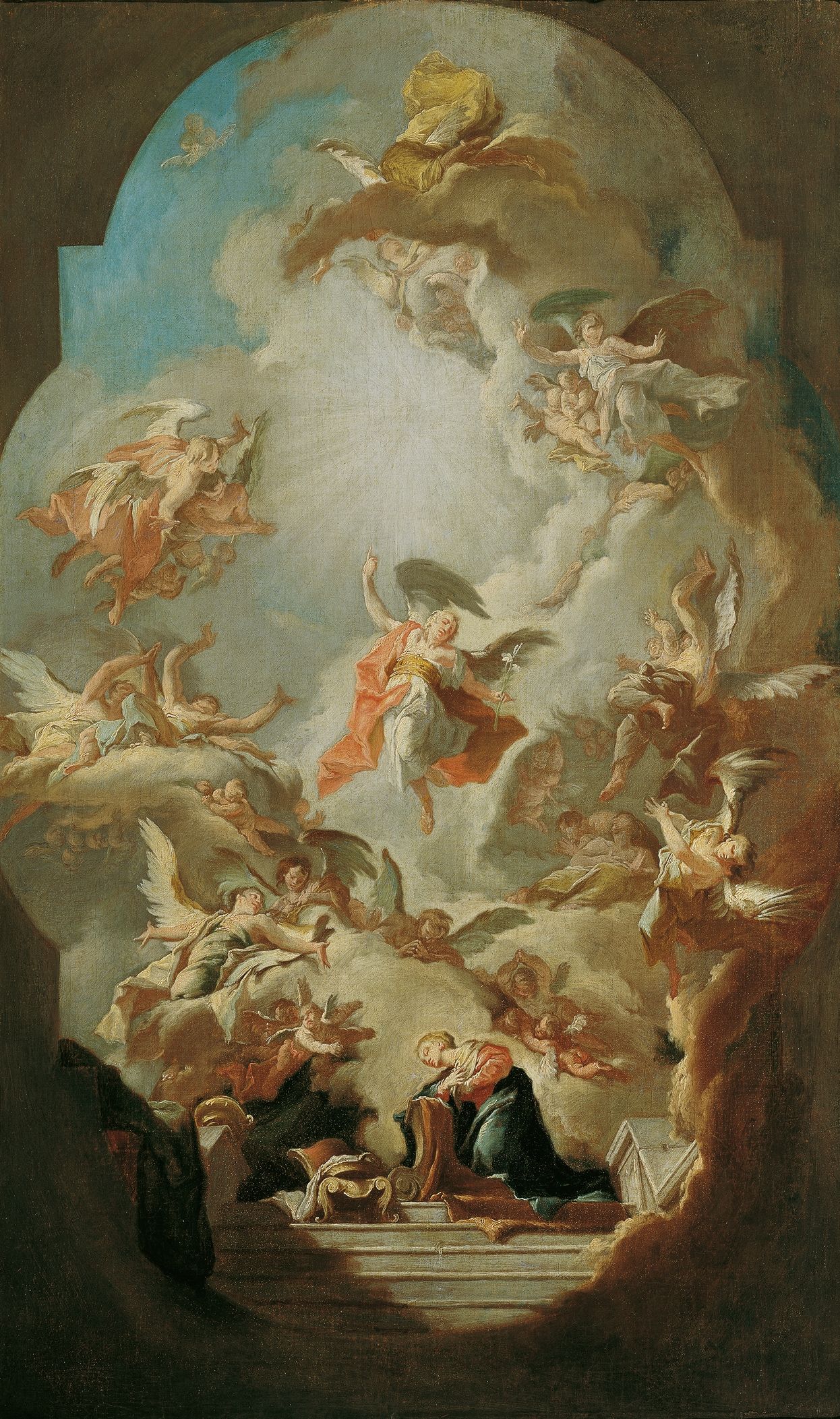 Please Subscribe or Donate to Help Keep This Site Free!