Details:
The Adoration of the Shepherds is a scene in which shepherds are near witnesses to the birth of Jesus in Bethlehem[1]. It is described in Luke 2:15[2]. An angel appears to them and tells them not to be afraid, bringing news of great joy[3]. It has been depicted by several artists, including Giorgione (c. 1505-1510)[2], Rembrandt (1646)[3] and a pupil of Rembrandt (1646)[4]. These works vary in style, from Giorgione's Venetian painting[2] to Rembrandt's Baroque painting[3], but all feature an ingenious composition and understated doctrinal implications[5].
Benvenuto Tisi (or Il Garofalo) (1481 – September 6, 1559) was a Late-Renaissance-Mannerist Italian painter of the School of Ferrara[1][2][3]. He was attached to the court of the Duke d'Este and his early works have been described as "idyllic"[1][2], but often conformed to the elaborate conceits favored by the artistically refined Ferrarese court[3]. He was a friend of Giulio Romano, Giorgione, Titian and Ariosto[1] and his youthful works include the Boar Hunt in the Palazzo Sciarra and the Virgin in the Clouds with Four Saints (1518) in the Gallerie dell'Accademia in Venice, considered one of his masterpieces[1]. He also had several pupils such as Stefano Falzagalloni[1].
Tisi's artworks span various genres including landscape painting, religious painting, mythological painting and portraiture[4][5]. His most famous works include The Adoration of the Magi (1520), The Flight into Egypt (1520), The Madonna with Child and Angels (1525), The Annunciation (1530) and The Martyrdom of St. Sebastian (1540)[5].

🙏🏽
This image is in the public domain.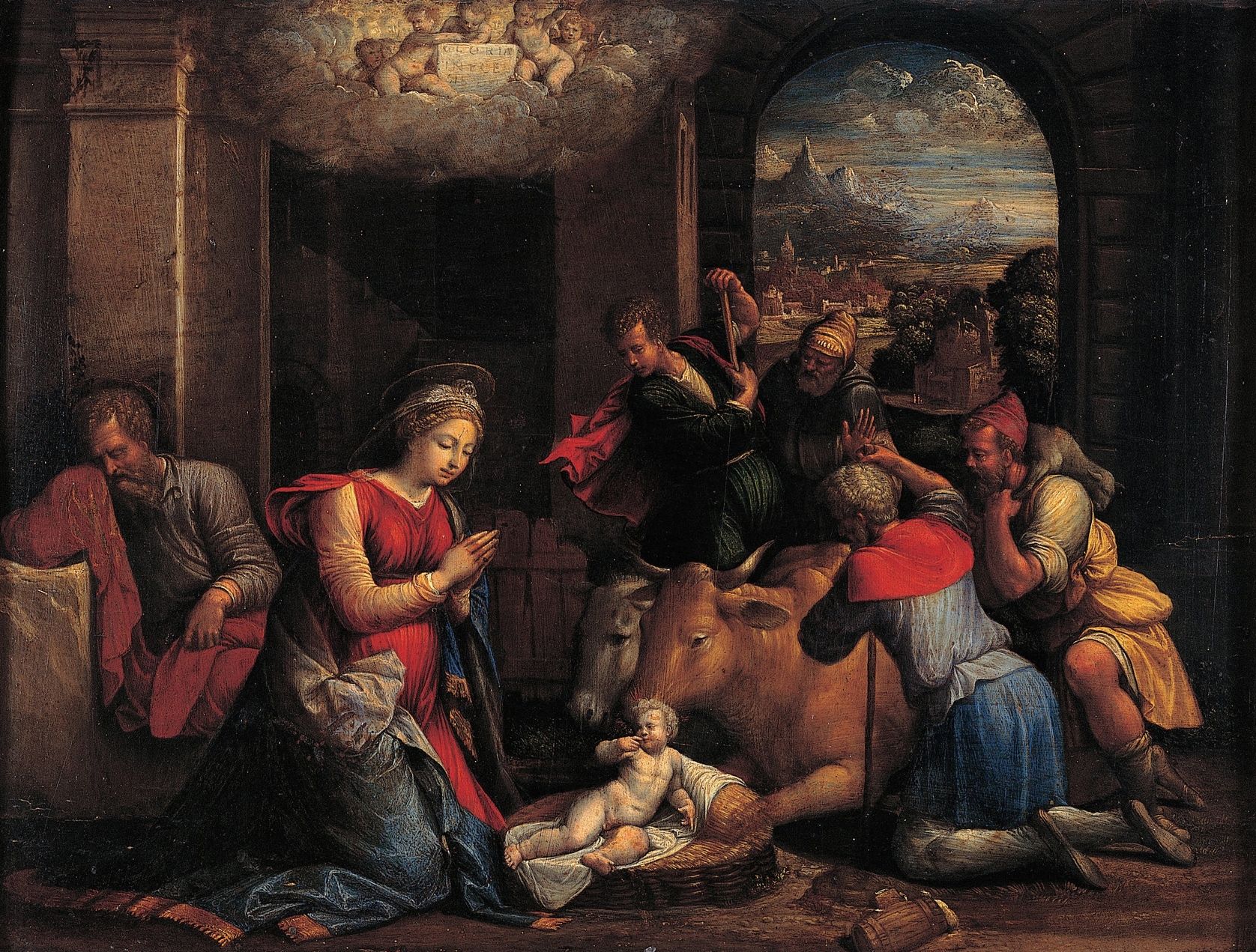 Please Subscribe or Donate to Help Keep This Site Free!