Details:
St Paul's Cathedral in Münster is a Roman Catholic church, dedicated to St Paul[1]. It is counted among the most significant church buildings in Münster and, along with the City Hall, is one of the symbols of the city[1]. The cathedral stands in the heart of the city, on a small hill called Horsteberg[1].
The foundation stone for the third and current St Paulus Dom was laid in 1225 by Bishop Dietrich III. von Isenberg[1]. After nearly forty years of construction, St Paulus Dom was completed and on 30 September 1264 it was consecrated by Bishop Gerhard von der Mark[1].
The cathedral is a three-nave building with a transept and two four-sided towers in the facade[2], and features rich late-Roman sculptural decoration of the vestibule and nave which has survived[2]. It also contains valuable sacred artworks from the Domschatz of Münster Cathedral, which has been stored since 1981 in a specially built Treasury Chamber north of the cloisters[1].
The astronomical clock is a marvel of the late Middle Ages, with its calendar reaching into 2071[3], while Pope John Paul II prayed at a sepulchral chapel commemorated by a memorial stone in 1987[3]. The great weekly market takes place every Wednesday and Saturday forenoon near St. Paul's Cathedral[3], making it an important part of Münster's culture.
🙏🏽
Please give proper attribution.
Image By Dietmar Rabich, CC BY-SA 4.0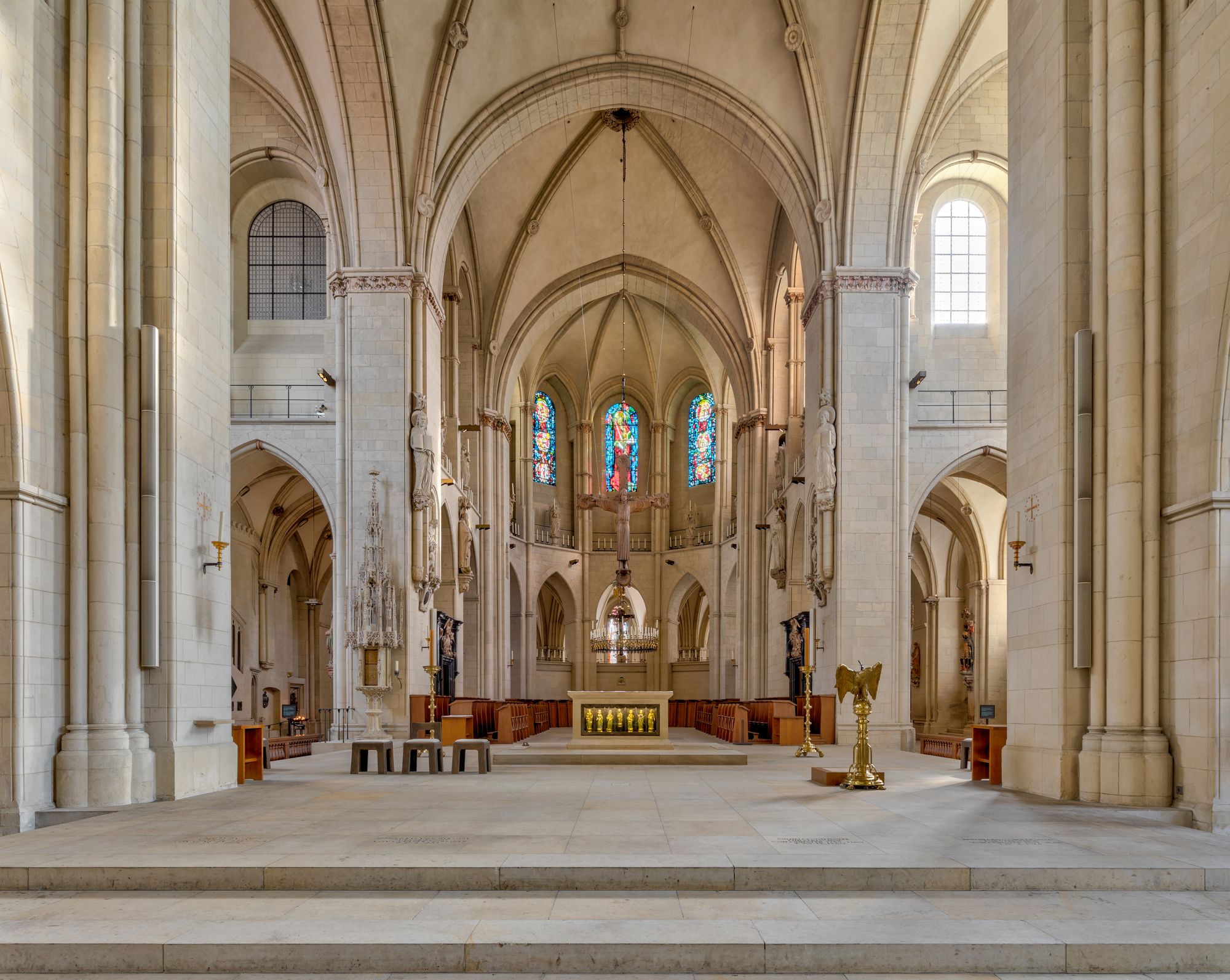 Please Subscribe or Donate to Help Keep This Site Free!