Details:
St. Viktor Church in Dülmen, Germany is a Catholic church dedicated to St. Viktor[1]. It was founded in 780 and is the original parish of Dülmen[1]. The building of the church has been destroyed, rebuilt, renewed or rebuilt several times, but it has always been oriented towards the east[1]. In 1323, Bishop Ludwig of Hesse confirmed the establishment of a collegiate foundation at the Church of St. Viktor in Dülmen[1]. Today's bells consist of six bronze bells cast by Petit & Gebr. Edelbrock in Gescher[1]. On Easter Sunday morning, a procession through the city center takes place with the incumbent mayor carrying the "Easter candle"[1].
🙏🏽
Please give proper attribution.
Image by Dietmar Rabich, CC BY-SA 4.0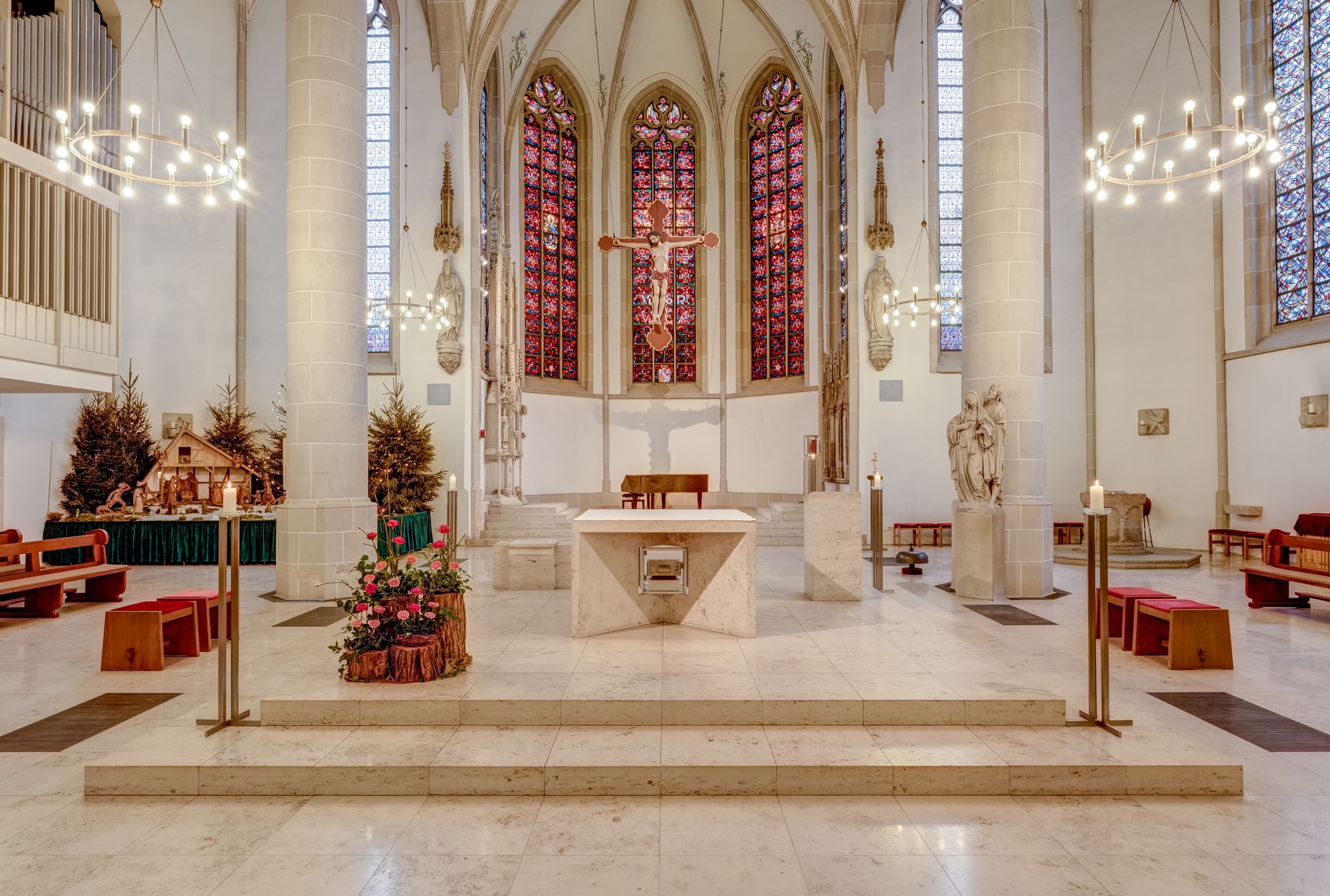 Please Subscribe or Donate to Help Keep This Site Free!