Image Details
William-Adolphe Bouguereau concluded the oil painting entitled Virgin and Lamb, or La Vierge à L'agneau in the original French La Vierge à L'agneau, in 1903. As a student at the prestigious École des Beaux-Arts earlier in his career, learning the techniques and secrets of the past masters of the Renaissance period, like Raphael. These Classic influences had two central themes; mythological subjects – since the Academies based their work on the art and culture of the ancient Greeks – and Biblical subjects – as the Renaissance painters were mostly funded by the Catholic Church. Bouguereau typically worked for wealthy patrons but continued the tradition of depicting Holy scenes.
Free Download Below
This image is in the public domain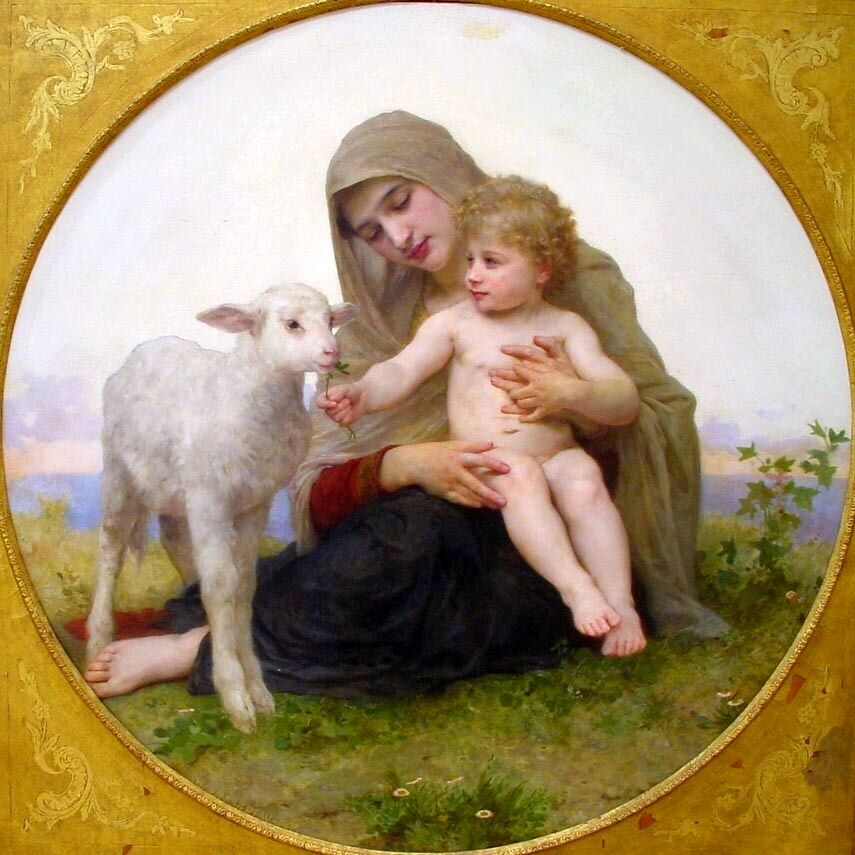 Please Subscribe or Donate to Help Keep This Site Free!