Image Details
Roch or Rocco (c. 1348–1376) is a Catholic saint, a confessor whose death is commemorated on 16 August and 9 September in Italy; he is especially invoked against the plague. In this image, in a courtyard on the left, on an elevation, is Saint Roch. He gives coins to a crowd in front of him. In the middle a man with a violin and on the left a sick person lying on a carriage.
Free Downloads Below
Image by sdcason.com - CC BY-SA 4.0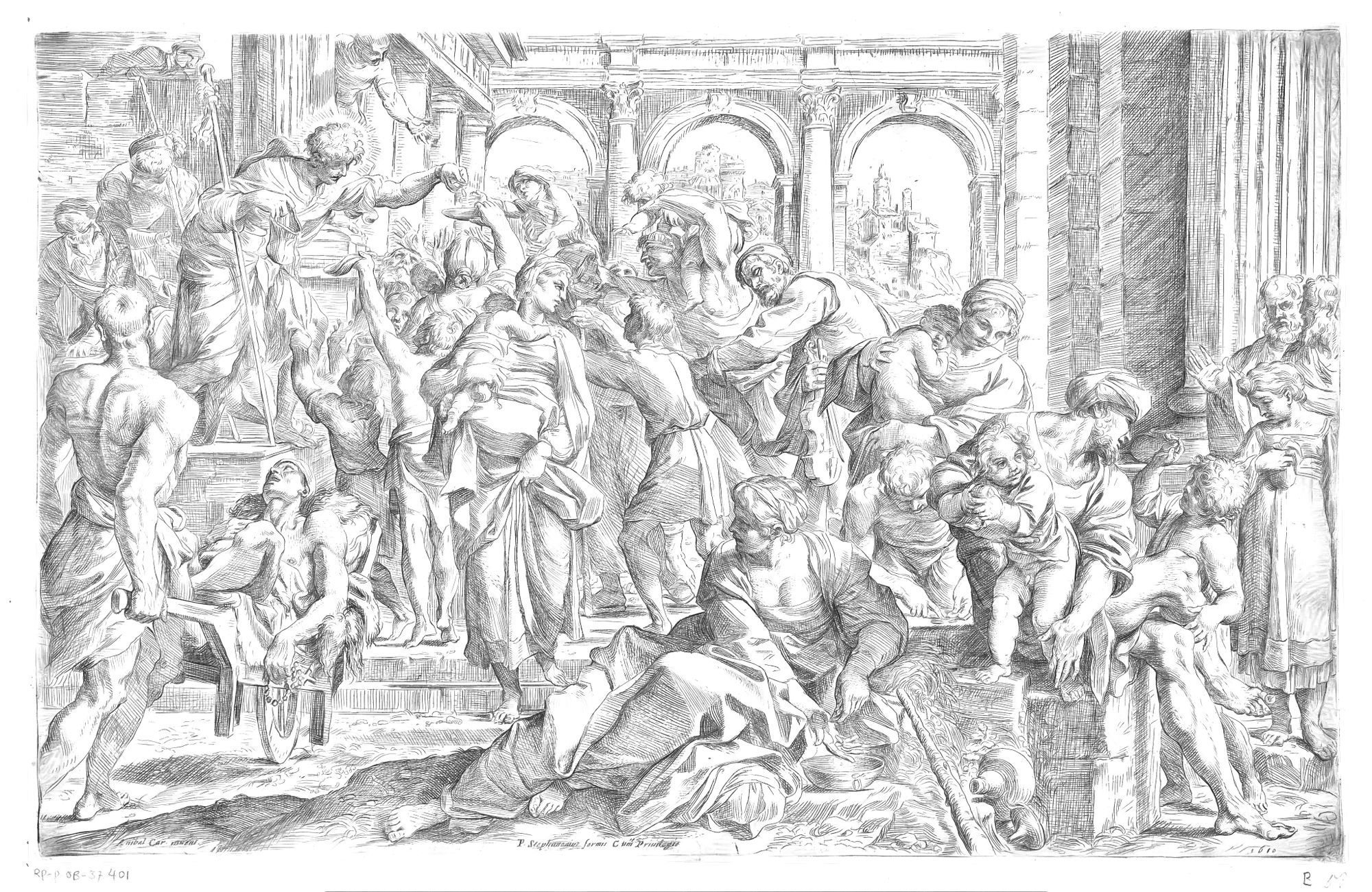 Please Subscribe or Donate to Help Keep This Site Free!