Please Subscribe or Donate to Help Keep This Site Free!
The main sources which directly attest the fact of Christ's Resurrection are the Four Gospels and the Epistles of St. Paul. Easter morning is so rich in incident, and so crowded with interested persons, that its complete history presents a rather complicated tableau. According to St. Matthew, He appeared to the holy women, and again on a mountain in Galilee; according to St. Mark, He was seen by Mary Magdalen, by the two disciples at Emmaus, and the Eleven before his Ascension into heaven; according to St. Luke, He walked with the disciples to Emmaus, appeared to Peter and to the assembled disciples in Jerusalem; according to St. John, Jesus appeared to Mary Magdalen, to the ten Apostles on Easter Sunday, to the Eleven a week later, and to the seven disciples at the Sea of Tiberias. St. Paul (1 Corinthians 15:3-8) enumerates another series of apparitions of Jesus after His Resurrection; he was seen by Cephas, by the Eleven, by more than 500 brethren, many of whom were still alive at the time of the Apostle's writing, by James, by all the Apostles, and lastly by Paul himself.
Free Downloads Below
Image by sdcason.com - CC BY-SA 4.0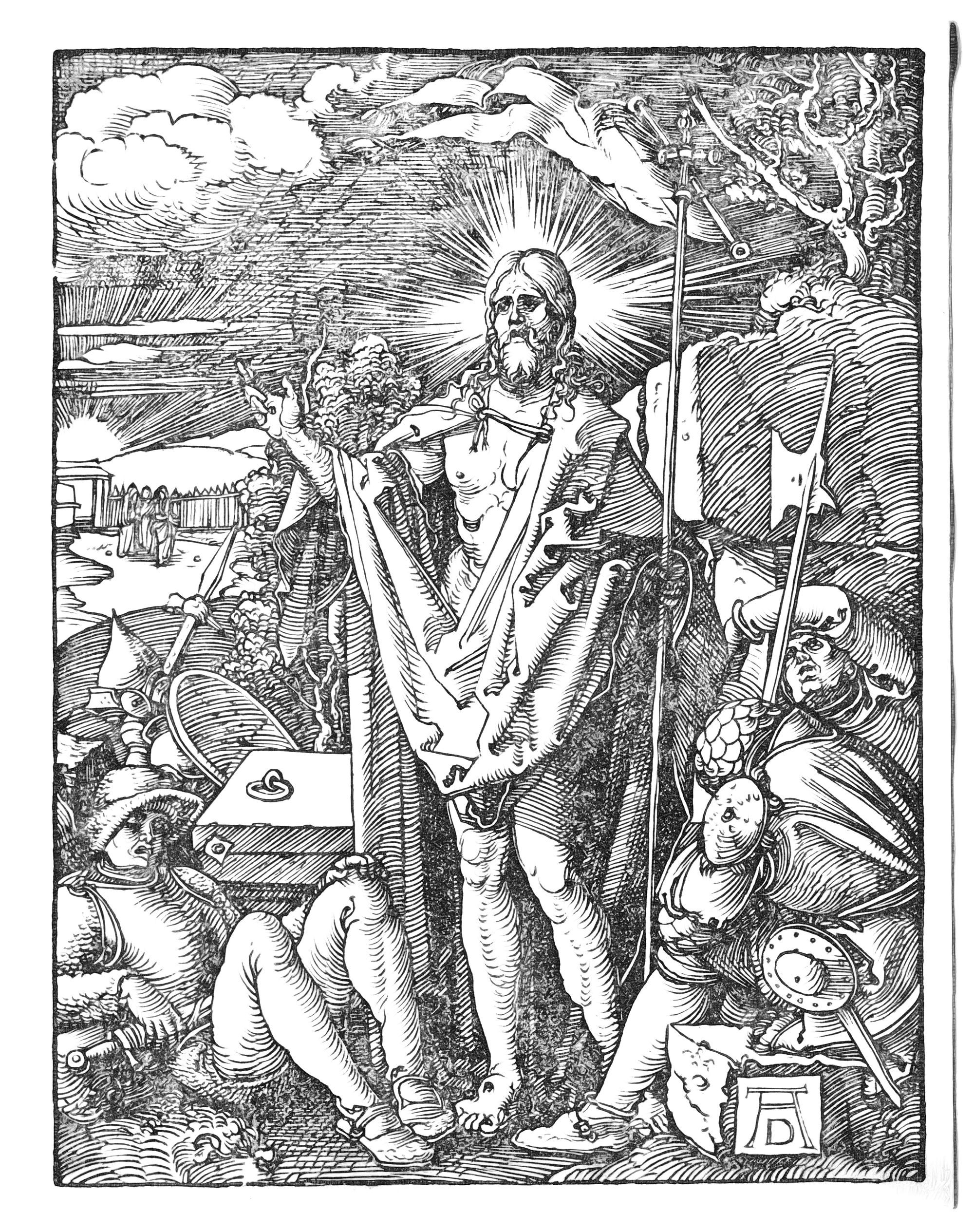 Please Subscribe or Donate to Help Keep This Site Free!