Details:
Although Veronese is best known for his large-scale, pageant-like presentations, here the artist has taken the narrative of the Annunciation (the announcement of the angel Gabriel to the Virgin Mary that she would conceive and bear a son) and compressed the figures close to one another, creating a startling intimacy. According to a tradition established by the medieval writer Saint Bernard, Mary has been reading from the Old Testament prophecy of Isaiah (7:14), "A young woman is with child and she will bear a son."
The white lilies held by Gabriel are a symbol of Mary's purity and innocence, often appearing in depictions of the Annunciation.
🙏🏽
This image is in the public domain.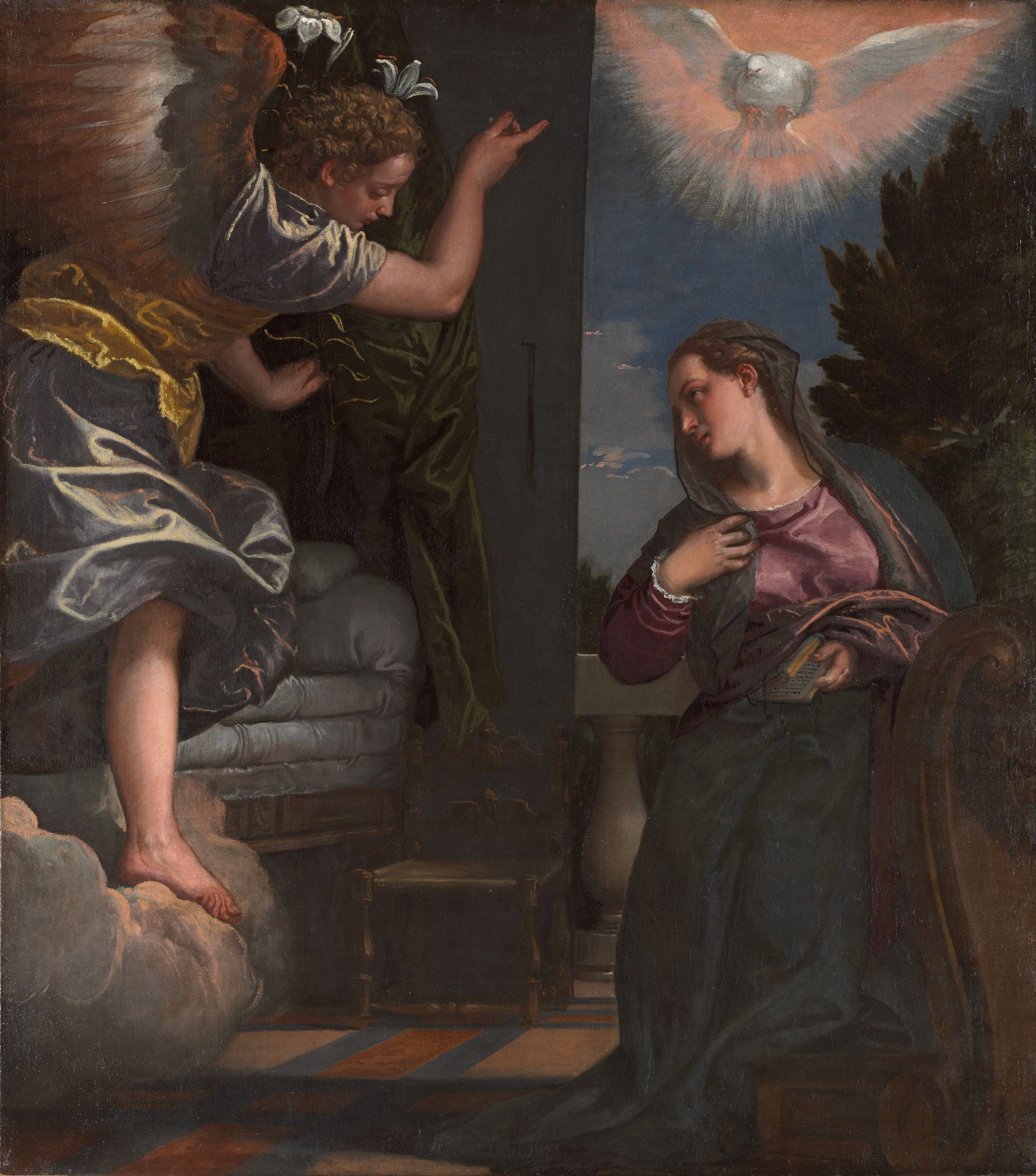 Please Subscribe or Donate to Help Keep This Site Free!