Details:
This engraving of the temptation of Christ was made by Master of the Catherine Wheel, who was a follower of Martin Schongauer. Schongauer was an Alsatian engraver and painter. He was the most important printmaker north of the Alps before Albrecht Dürer, a younger artist who collected his work. Schongauer is the first German painter to be a significant engraver, although he seems to have had the family background and training in goldsmithing which was usual for early engravers. The image shows the temptation of Christ, which is a biblical narrative detailed in the gospels of Matthew, Mark and Luke. After being baptized by John the Baptist, Jesus was tempted by the devil after 40 days and nights of fasting in the Judaean Desert. At the time, Satan came to Jesus and tried to tempt him. Jesus having refused each temptation, Satan then departed and Jesus returned to Galilee to begin his ministry. During this entire time of spiritual battle, Jesus was fasting.
The writer of the Epistle to the Hebrews also refers to Jesus having been tempted "in every way that we are, except without sin."
🙏🏽
This image is in the public domain.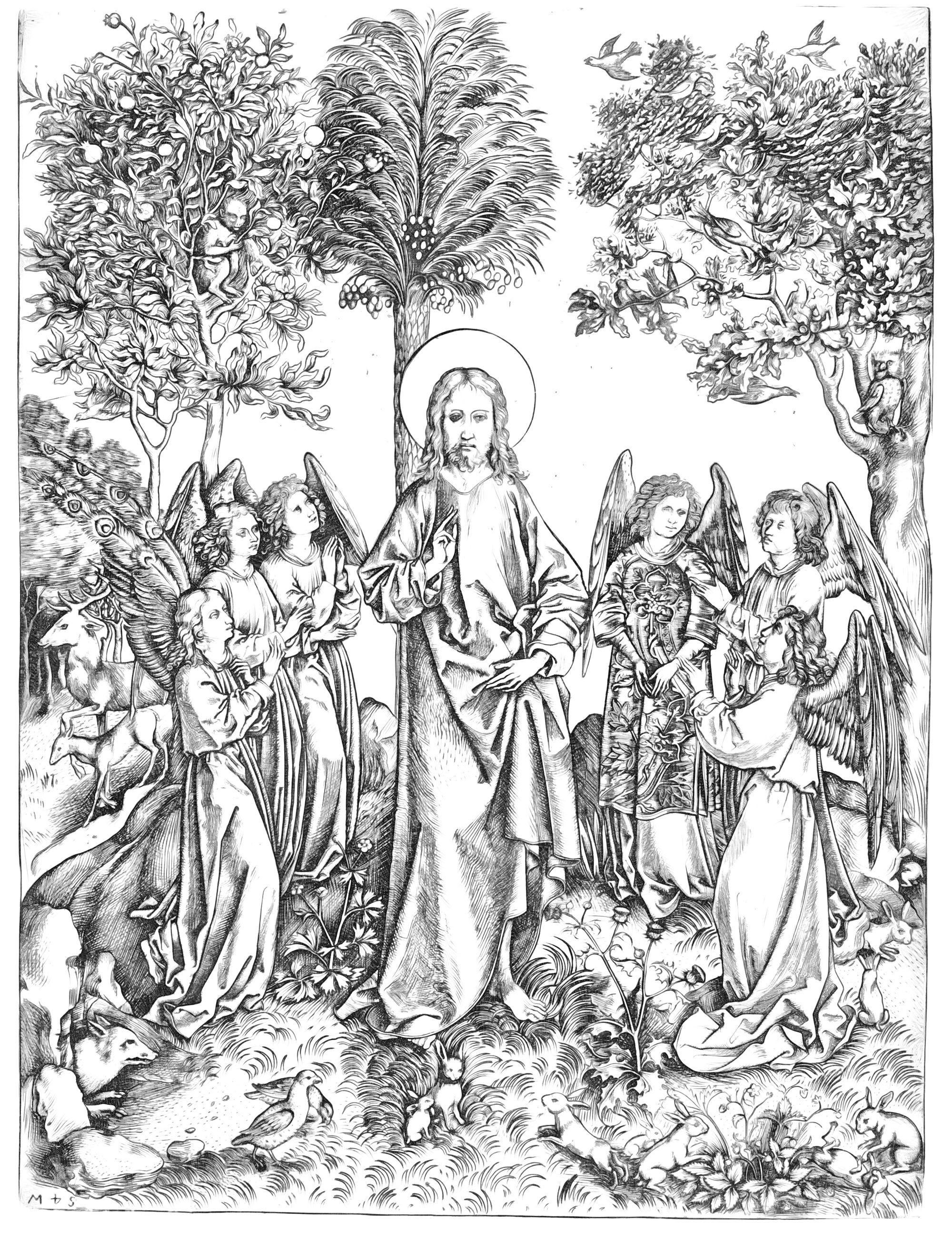 Please Subscribe or Donate to Help Keep This Site Free!