Details:
Sainte Madeleine au sépulcre (1842) is a painting by French history and portrait painter Léon Cogniet (1794-1880)[1][2][3][4]. It is an oil on canvas painting[1], located in the Musée des Beaux-Arts de la Ville de Paris, Petit Palais[1]. The painting depicts Mary Magdalen at the tomb[2] and is part of a series of works Cogniet created for the Madeleine church in Paris[3]. It was signed and dated "Léon Cogniet / MDCCCXLII" in the bottom right corner[3]. The painting has been exhibited at Kunsthalle Basel and Kunsthalle Bern, as indicated by labels on the frame[3]. It is part of a larger collection of works by Cogniet that depict religious scenes from the New Testament, such as the Resurrection of Christ and other scenes involving saints[5].
🙏🏽
This image is in the public domain.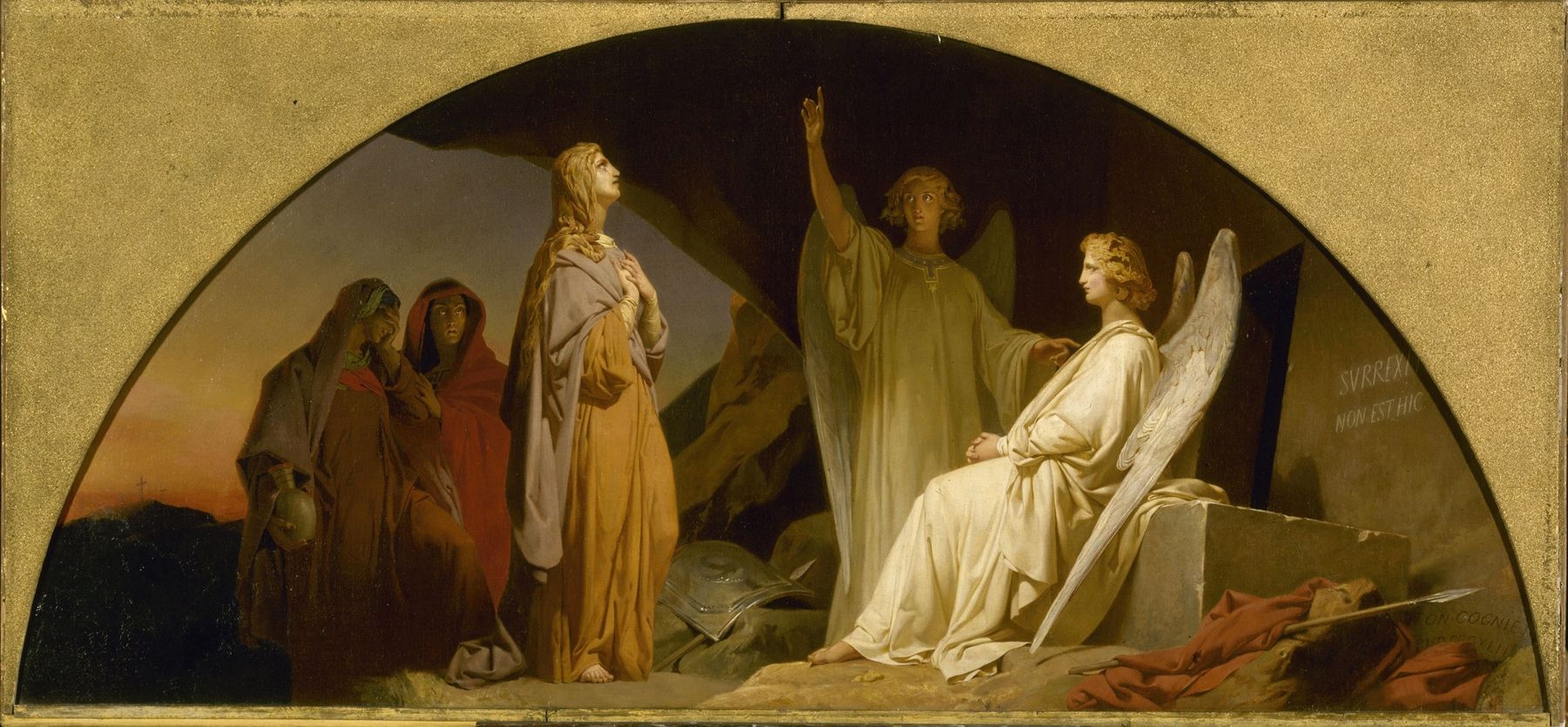 Please Subscribe or Donate to Help Keep This Site Free!