Saint Peter (r. AD 30; died between AD 64 and 68) also known as Simon Peter, Simeon, Simon, Cephas, or Peter the Apostle, was one of the Twelve Apostles of Jesus Christ, and one of the first leaders of the early Church. According to Christian tradition, Peter was crucified in Rome under Emperor Nero. He is traditionally counted as the first bishop of Rome‍—‌or pope‍—‌and also by Eastern Christian tradition as the first patriarch of Antioch.
Giovanni Francesco Barbieri (February 8, 1591 – December 22, 1666), better known as Guercino, was an Italian Baroque painter and draftsman from Cento in the Emilia region, who was active in Rome and Bologna. The vigorous naturalism of his early manner contrasts with the classical equilibrium of his later works. His many drawings are noted for their luminosity and lively style.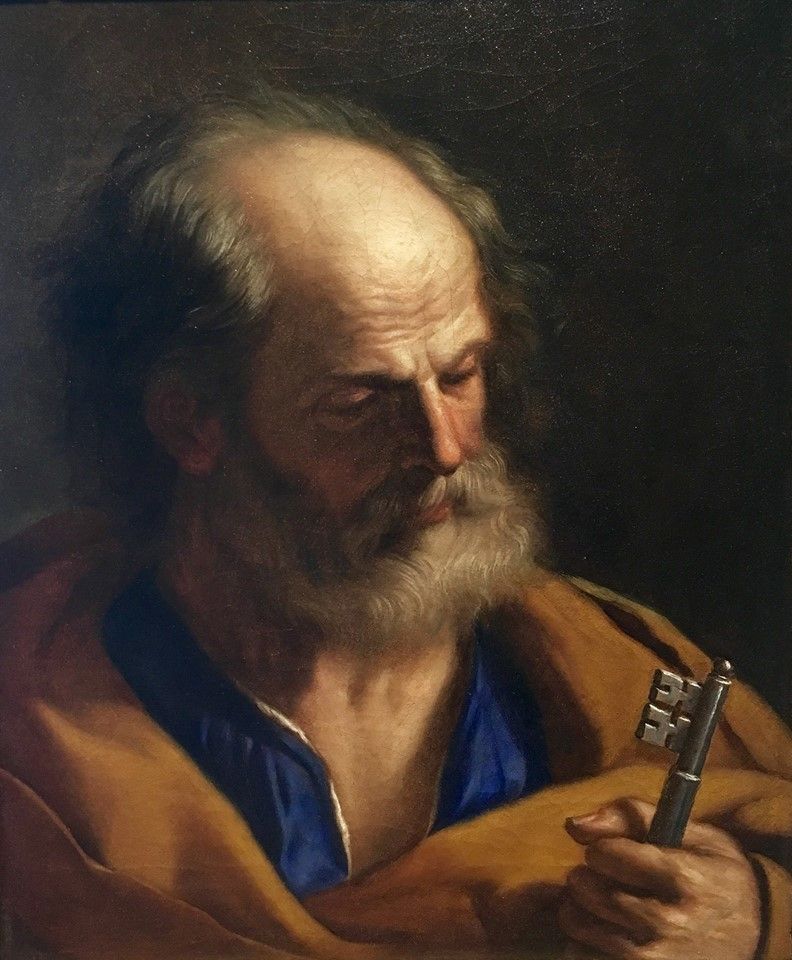 Please Subscribe or Donate to Help Keep This Site Free!