Girolamo da Carpi was one of the most gifted artists at the court of the Este family of Ferrara, an important artistic center during the Italian Renaissance. This intimate work was painted for the Estes and adorned the oratory chapel of their palace. In the painting, Saint Luke draws the Virgin and Child while Saint Joseph watches unobtrusively from a doorway. As in many Renaissance works, Christ appears agitated—seemingly possessing foreknowledge of his death. He may be reacting to the spearlike yarnwinder, an attribute of the Three Fates and, consequently, a traditional symbol of death.
After leaving the Estes, the painting came into the possession, successively, of two Roman cardinals, two Roman princes, the English Duke of Westminster, Baron Alfred de Rothschild, and the Earl of Carnavon, who famously paid for the excavation of the tomb of King Tutankhamen.
🙏🏽
This image is in the public domain.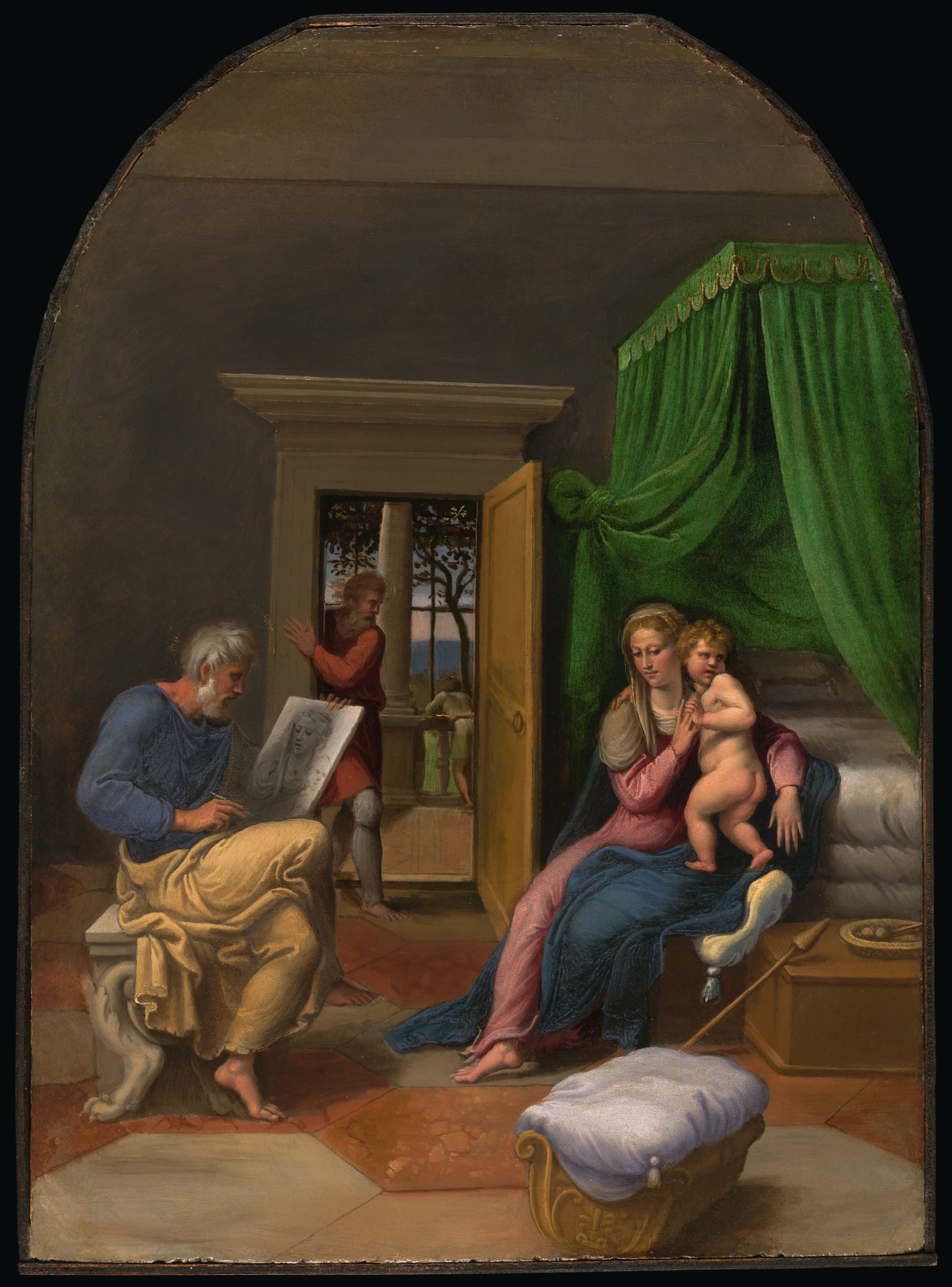 Please Subscribe or Donate to Help Keep This Site Free!