Saint Luke, one of the four evangelists, is shown in the act of writing his Gospel. His halo is formed of intricately wrought punches, made by lightly tapping metal punching tools onto a background laid with gold leaf. His serene face is rendered in minute detail, with each hair of his beard carefully described. The modelling in the folds of his purple cloak, achieved through subtle gradations of pigments applied with fine brushstrokes, results in a rhythmic elegance. Such features contribute to the overall demeanor of refinement that is characteristic of Simone's figures. Another feature typical of the artist is the narrative flair with which he depicted Saint Luke's traditional attribute, the winged ox, which appears in miniature form acting as proud custodian of the black inkpot. The engaged frame, gilded and painted with blue and red quatrefoils, is original.
The Saint Luke panel was one section of a five-part, portable polyptych which was probably originally made for the Palazzo Pubblico in Siena, the seat of the city government.
Free Downloads Below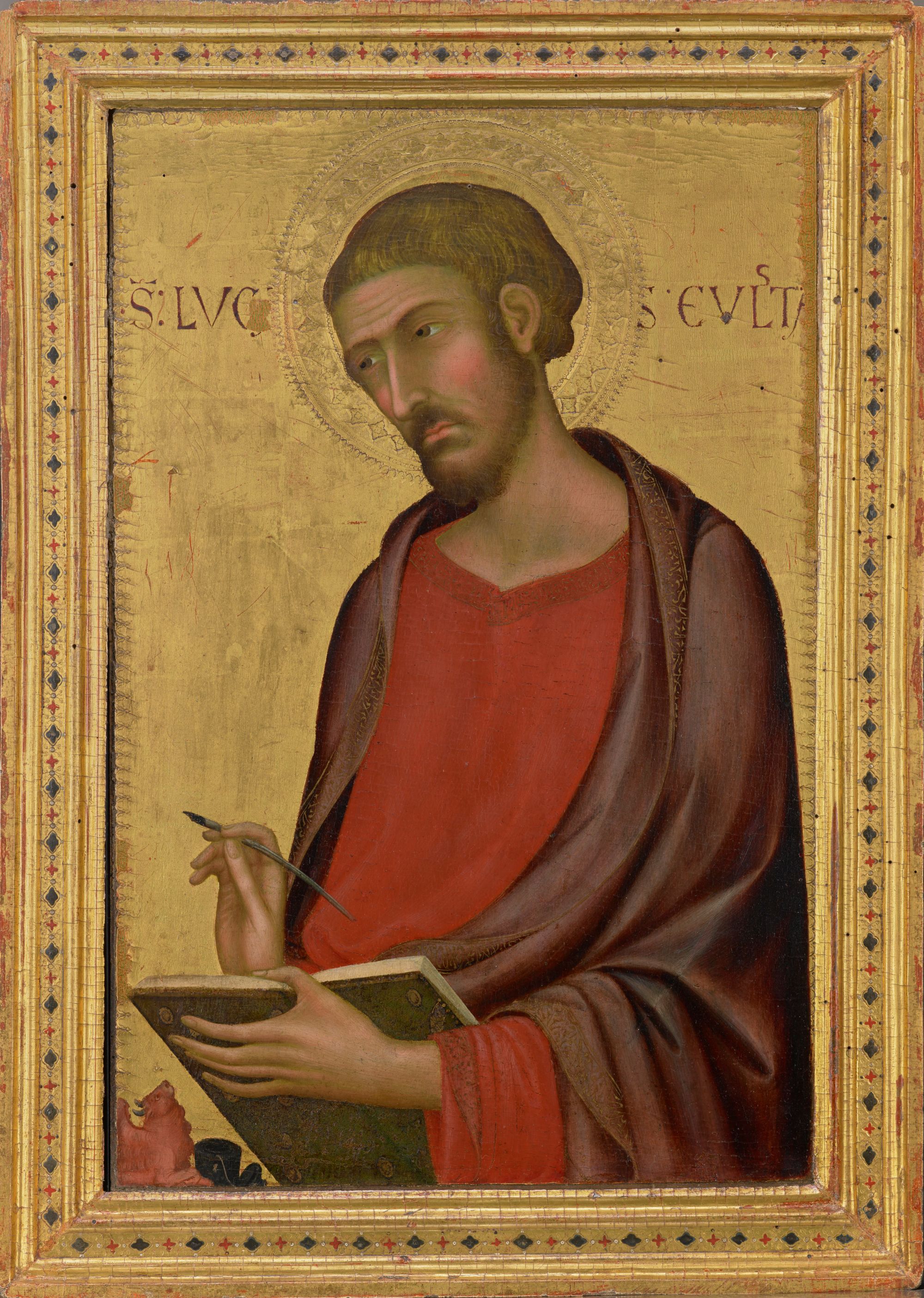 Please Subscribe or Donate to Help Keep This Site Free!