Dosso Dossi depicts Saint George in the aftermath of his legendary battle with the dragon, wielding the creature's bloodied head and the lance broken during the fight. The victorious saint emerges from the darkness as a rainbow breaks through the storm clouds above. Dossi poignantly expressed his subject's recent emotional turmoil in the saint's penetrating expression. He appears weary yet resolute in his triumph, perhaps relieved that his strenuous battle has come to an end.
Free Downloads Below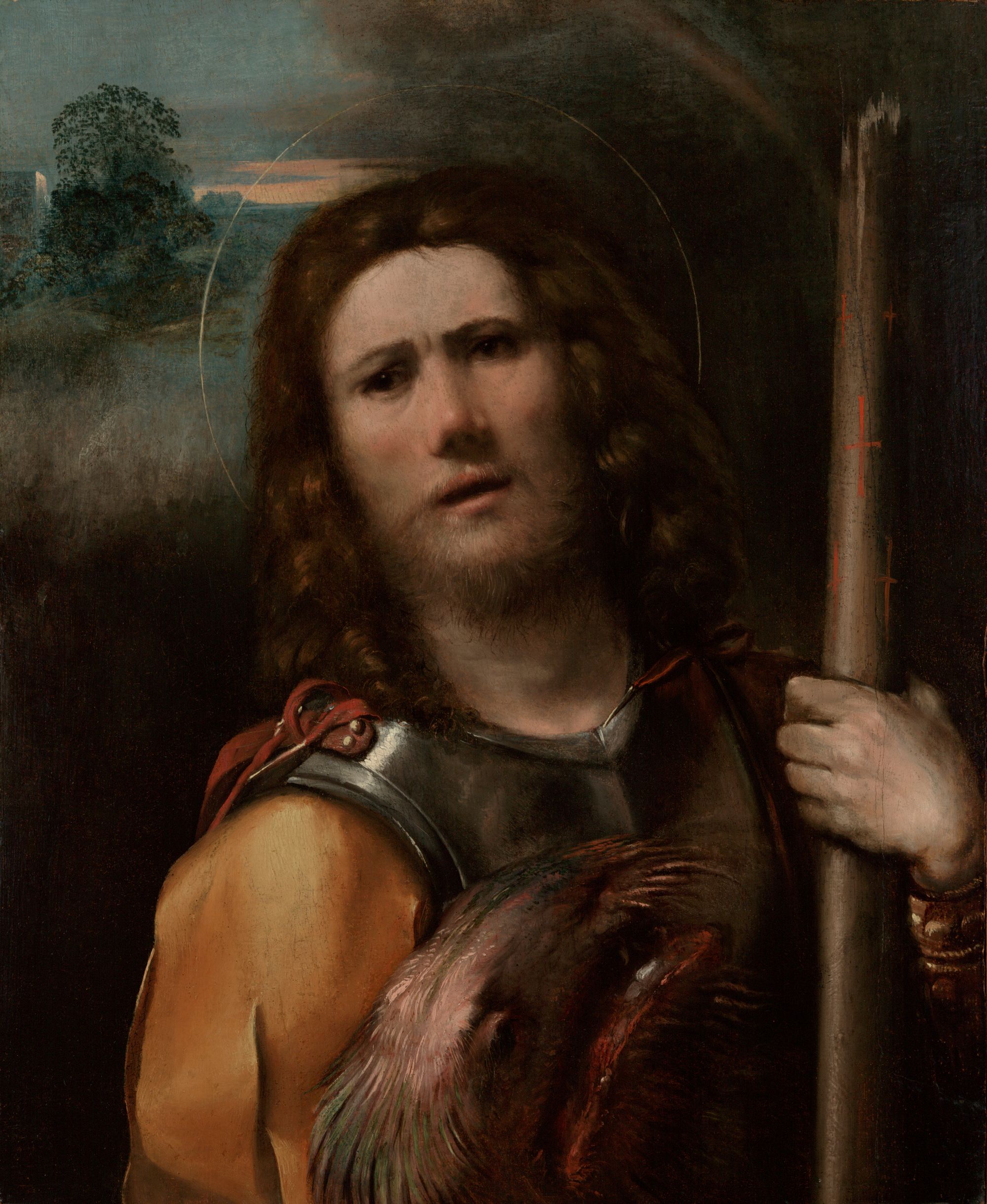 Please Subscribe or Donate to Help Keep This Site Free!