This panel depicts the early Christian saint, Catherine of Alexandria, holding a book and a palm leaf of martyrdom, surrounded by a dozen scenes from her legend. A beautiful and highly intelligent young noble woman, Catherine vowed only to marry if she found a suitor who surpassed her in every way. She was presented with an image of the Virgin and Child by an elderly hermit, who encouraged her to pray to the Virgin so that she might be granted a vision of her spouse. When she did as instructed, she had a vision of the Virgin Mary holding the Christ Child, her bridegroom. Having converted to Christianity and been baptized, Catherine was mystically married to Christ.
The remaining eight narrative scenes follow the legend of Saint Catherine as recounted by Jacobus de Voragine: Catherine debating with pagan scholars, who were converted to Christianity after their encounter with her, and the scholars' subsequent martyrdom; Catherine's imprisonment by the Emperor; the Empress's visit and conversion; Christ comforting Catherine in prison; her miraculous survival of death by a spiked wheel; the decapitation of soldiers she had converted to Christianity; and, lastly, her own death by beheading.
Free Downloads Below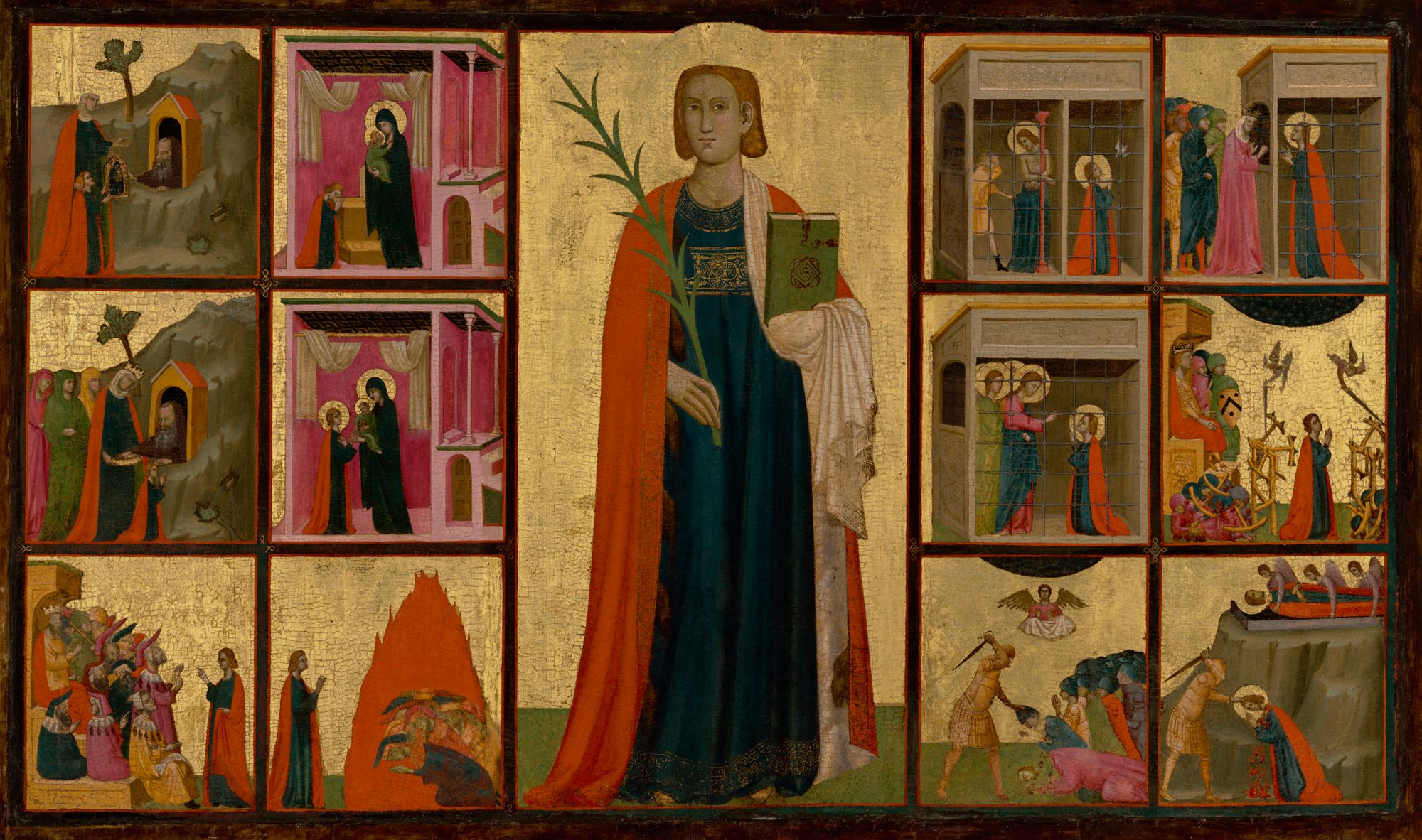 Please Subscribe or Donate to Help Keep This Site Free!