This cross was created in the province of Tigray, near the Red Sea, the birthplace of Ethiopia's earliest kingdom and of Christianity in Africa. A small corpus of Ethiopian Christian works from before the seventeenth century has survived.
This exceptional creation, in which a highly unusual interplay of materials affords rich tonal contrasts, is a tour de force. The solidity of the carved-wood structure is permeated by finely applied metal inlays. The complexity of this work, with each side elaborately distinct, is unrivaled. It has been attributed to Ezra (ca. 1460-1522), a member of the Stephanite monastic order. The Stephanites came to be recognized as the foremost carvers of crosses and illuminators of manuscripts. During a period of the order's exile in Egypt, Ezra is reputed to have enhanced his training as a craftsman and learned the technique of marquetry. It has been suggested that he may have produced this work at the Gunda Gunde monastery, renowned for its manuscripts.
In the Ethiopian church, the wooden cross is perceived as having been sanctified by Christ's blood, which conferred upon it infinite power to heal and to bless. Foliate and organic interlace designs, branching from the foot of the cross, are interpreted as symbolizing the Tree of Paradise, and thus a vibrant life-giving force. Commissioned by Ethiopian royalty, such works were presented to important monasteries to be carried in liturgical processions.
🙏🏽
This image is in the public domain.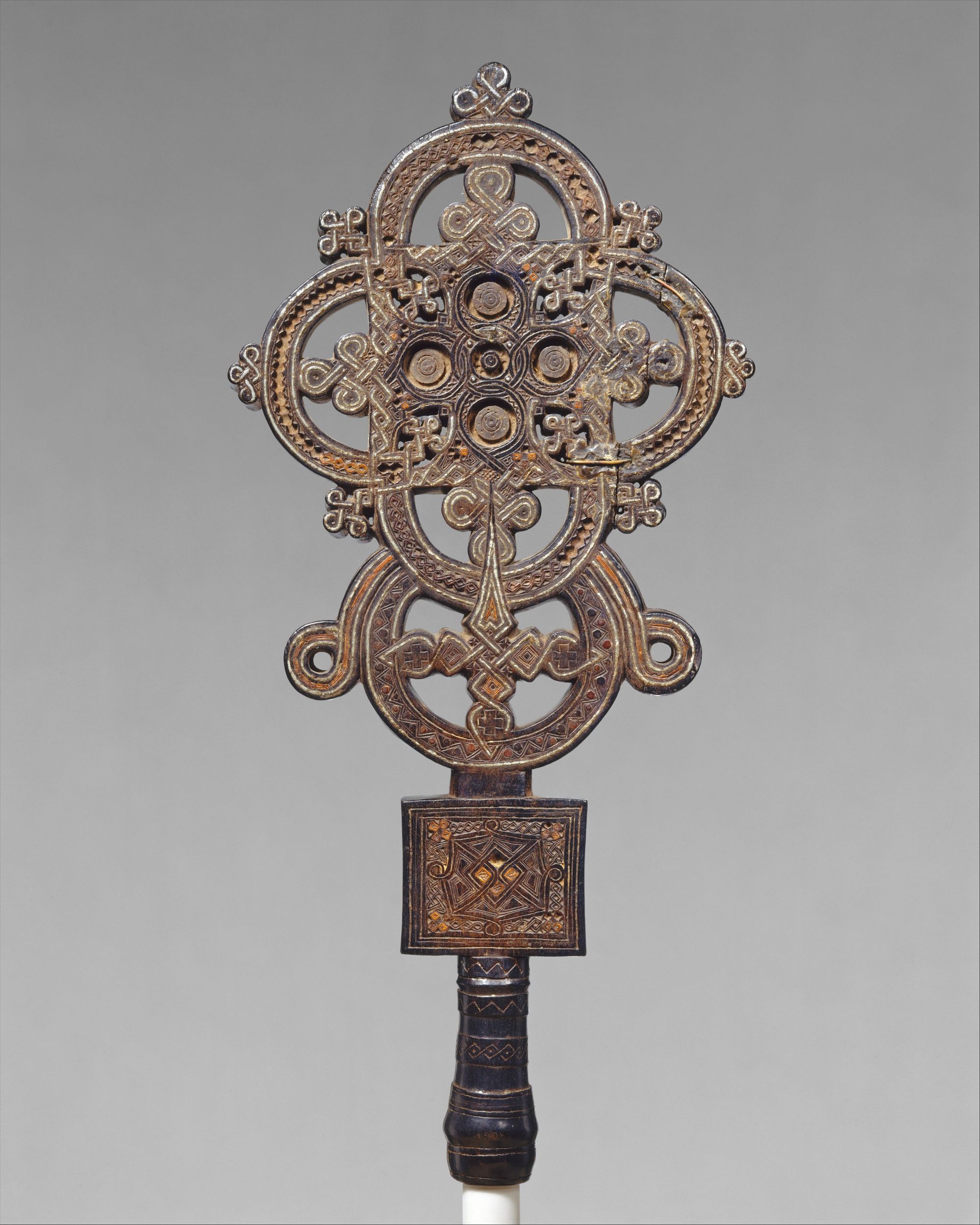 Please Subscribe or Donate to Help Keep This Site Free!