Details
There is a disagreement as to the place of St. Matthew's martyrdom and the kind of torture inflicted on him, therefore it is not known whether he was burned, stoned, or beheaded. The Roman Martyrology simply says: "S. Matthæi, qui in Æthiopia prædicans martyrium passus est" which is translated as "Matthew, who suffered martyrdom while preaching in Ethiopia."
This image shows Matthew being beheaded by a guillotine, which is historically inaccurate, because according to Holinshed's Chronicles published in 1577, this guillotine like machine was used at the execution of Murcod Ballagh near to Merton in Ireland in 1307. Therefore, Saint Matthew would have died over 1,000 years prior to the recorded history of the invention of such a device.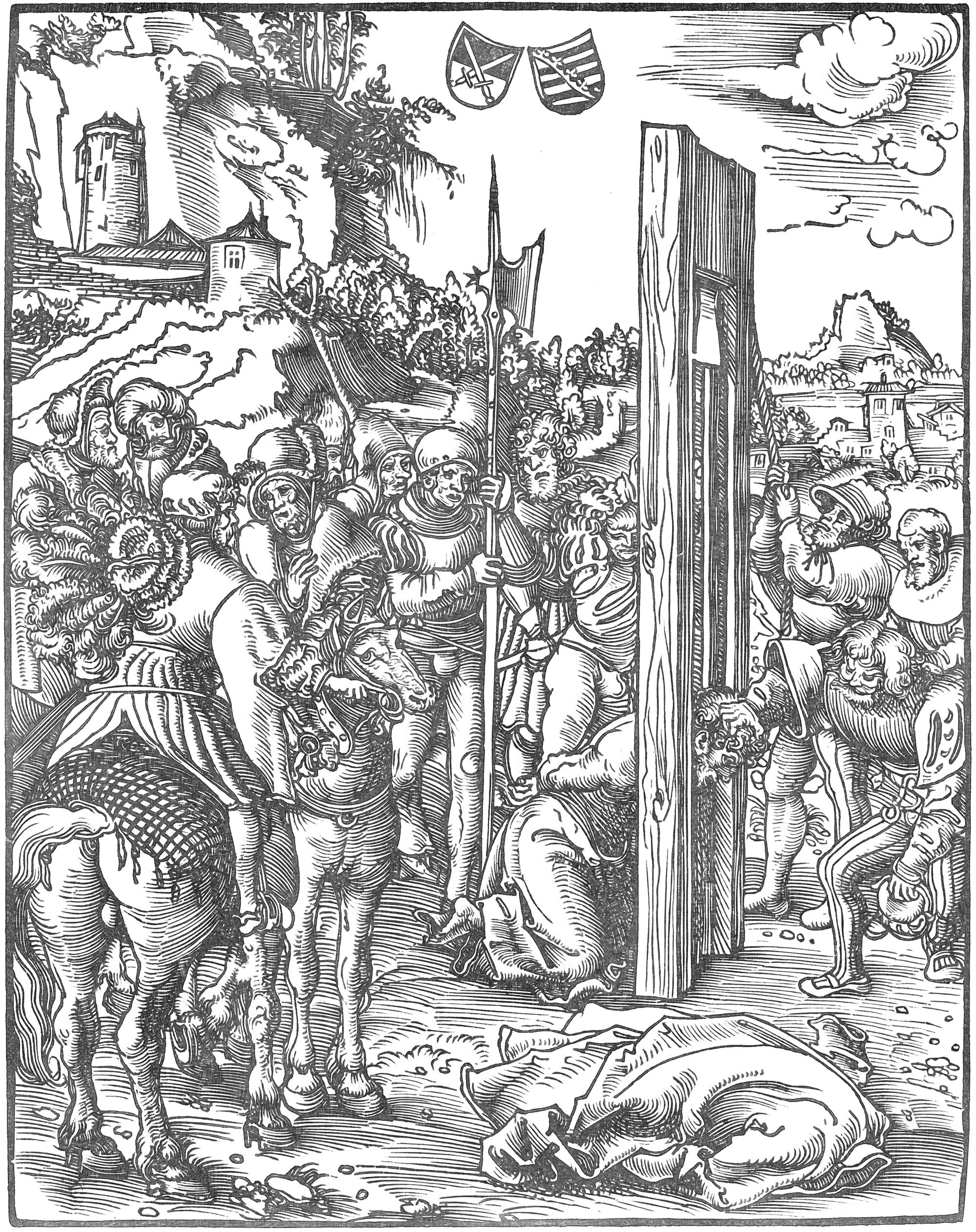 Please Subscribe or Donate to Help Keep This Site Free!