Details:
From October 28th, 1958, until he died in 1963, Pope John XXIII (Angelo Giuseppe Roncalli) was the head of the Catholic Church and the sovereign of the Vatican City State. He was born into a family of thirteen in Lombardy. He was ordained to the priesthood on August 10, 1904, and served in several posts, as nuncio in France and a delegate to Bulgaria, Greece, and Turkey.
Roncalli was elected pope on October 28th, 1958 at 76 after 11 ballots. He became Pope John XXIII and surprised those who expected him to be a caretaker pope by calling the historic Second Vatican Council (1962–1965).
He also made many passionate speeches during his pontificate. His views on equality were summed up in his statement, "We were all made in God's image, and thus, we are all Godly alike." He made a significant impact on the Catholic Church, opening it up to the dramatic and unexpected changes promulgated at the Vatican Council and through his dealings with other churches and nations.
🙏🏽
This image is in the public domain.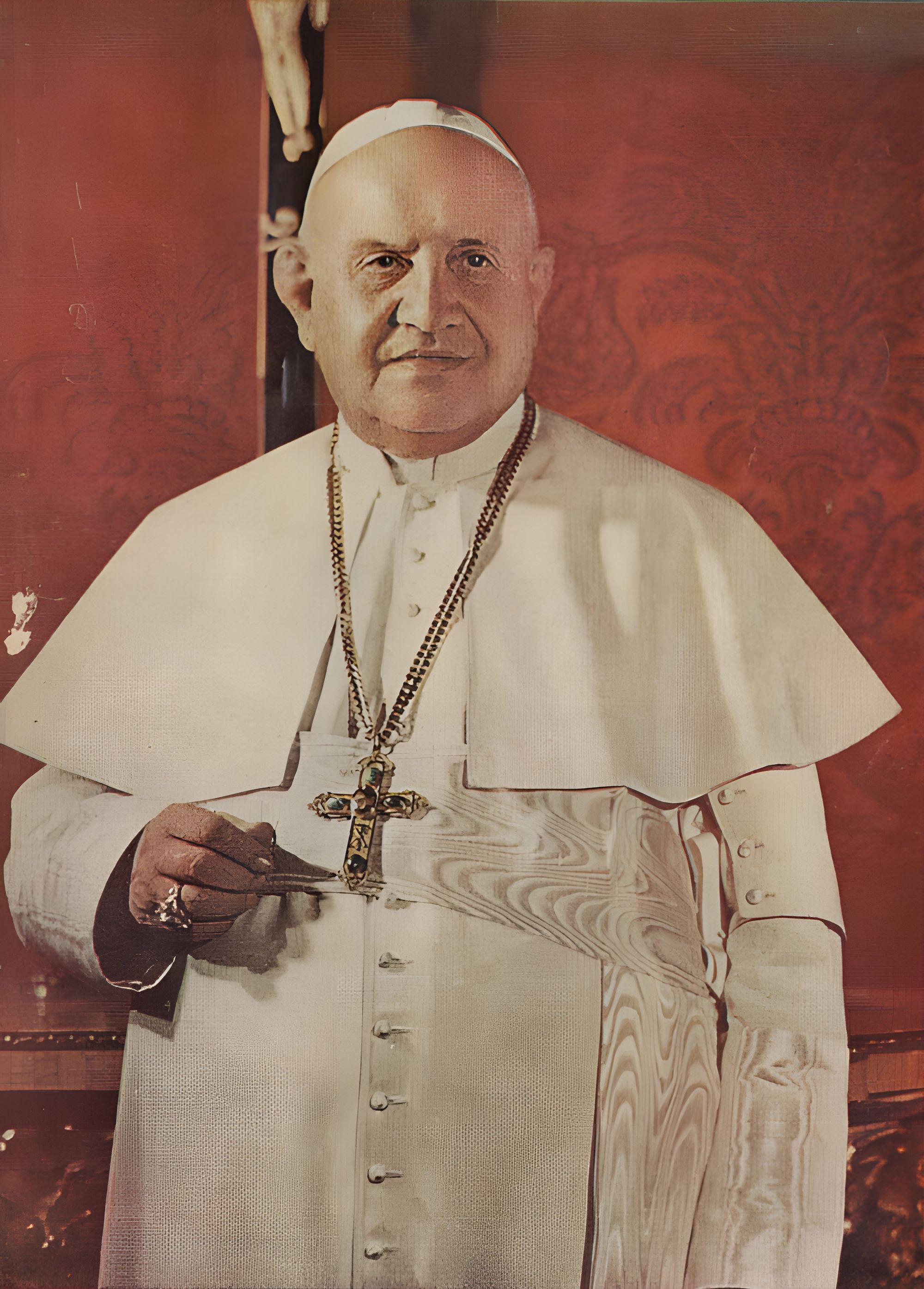 Please Subscribe or Donate to Help Keep This Site Free!