Details:
Pope Benedict XVI, hosted by the 316th Wing and the Air Force District of Washington, arrives at Andrews Air Force Base, Md., beginning his weeklong trip to the United States. The Pontiff, selected as the 265th pope on April 19, 2005, met with President George W. Bush at the White House, addressed the presidents of Roman Catholic Colleges and Universities, and held mass at the Nationals Park in Washing to D.C. and Yankee Stadium in New York City. (U.S. Air Force photo by Tech Sgt. Suzanne M. Day)
🙏🏽
This image is in the public domain.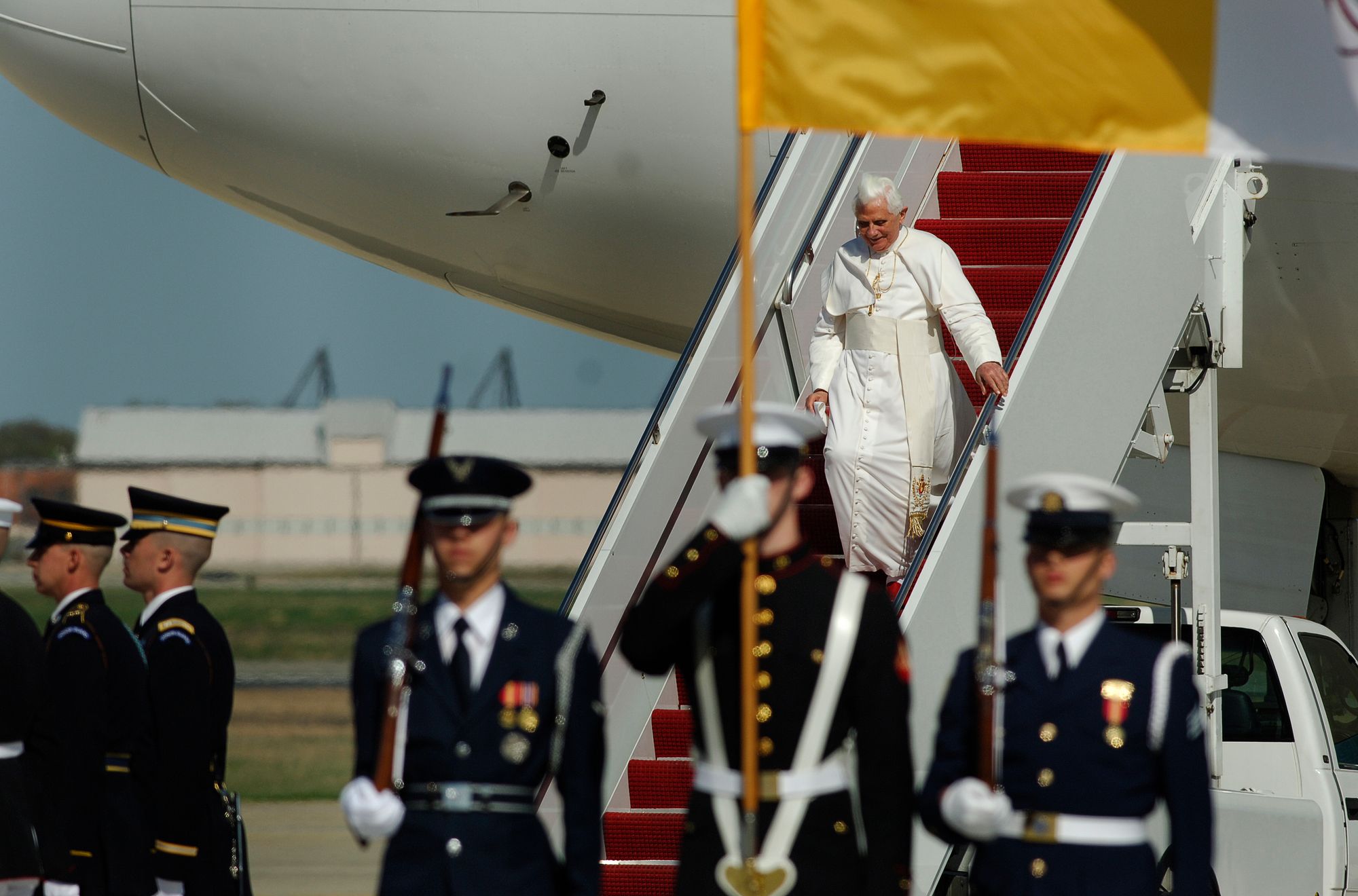 Please Subscribe or Donate to Help Keep This Site Free!