A monstrance is used to display the consecrated host during the Blessed Sacrament in a Roman Catholic church or in a procession for Adoration of the Blessed Sacrament. This example, or a nearly identical one, was part of an award winning altar service shown by the firm of Poussielgue-Rusand at the London Crystal Palace Exhibition in 1851, an influential exposition of industrial arts from around the world.
Free Downloads Below
This image is in the public domain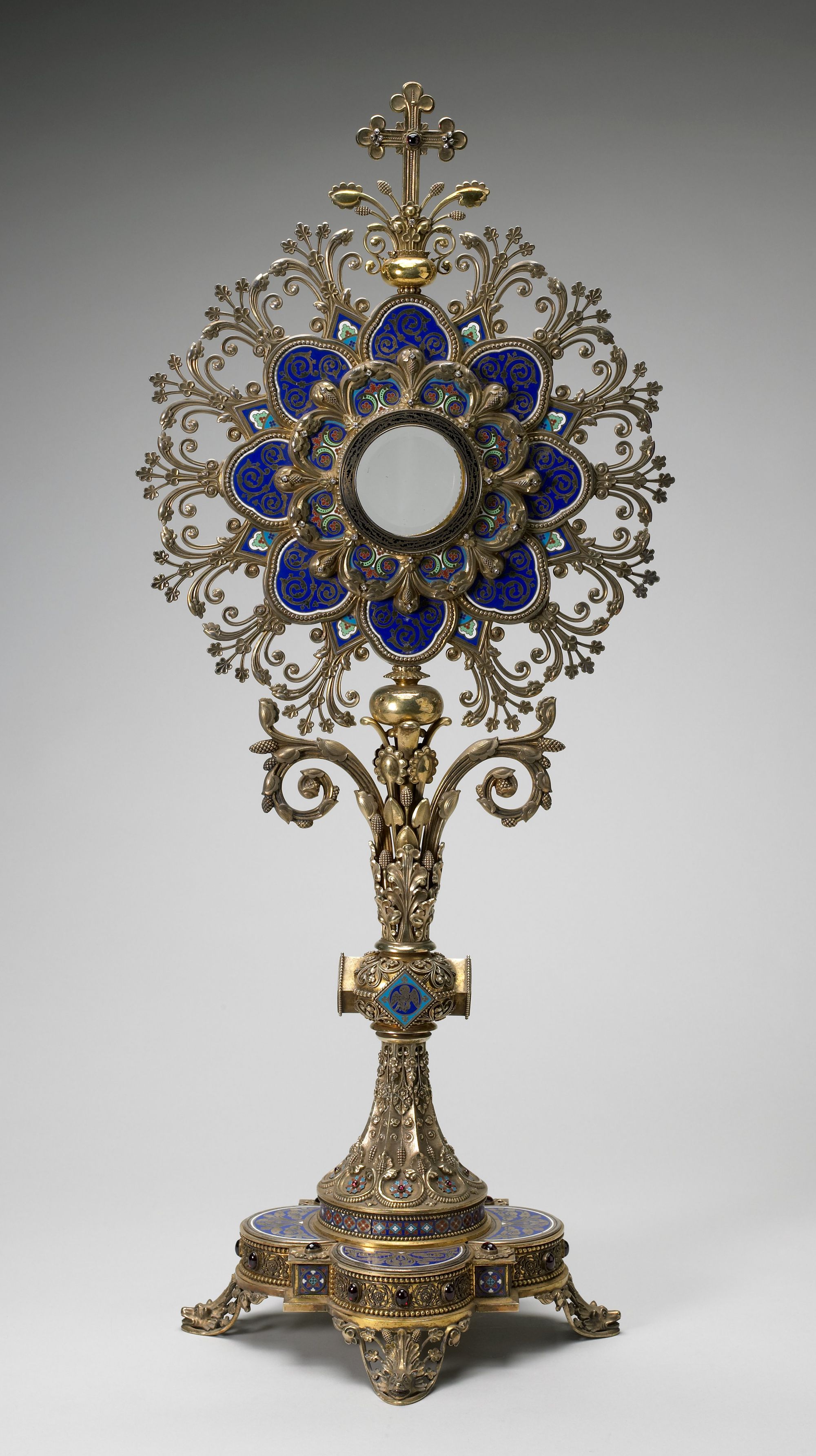 Please Subscribe or Donate to Help Keep This Site Free!