Please Subscribe or Donate to Help Keep This Site Free!
This beautifully executed drawing by Karel van Mander shows Manasseh, King of Judah, who has been shackled and imprisoned by an Assyrian King. According to the biblical story (2 Chronicles: 33:1-25), Manasseh turned to God in repentance during his captivity. Manasseh has removed his turban, a clear sign of his submission to God, which is further emphasized by his sorrowful gaze towards the heavens, where three musical angels seem to welcome his return to God. Contrary to the forceful contour lines of Manasseh and the angels, Van Mander has sketched the right background scene, which shows a procession of horsemen crossing a bridge. Van Mander creates depth and volume in his drawing by employing different degrees of brown wash in combination with cross-hatching in pen. Particularly characteristic are the douwkens or spots of ink used to delineate Manasseh's muscles, which is a technique commonly used by Van Mander is his figure studies.
Free Downloads Below
Image by sdcason.com - CC BY-SA 4.0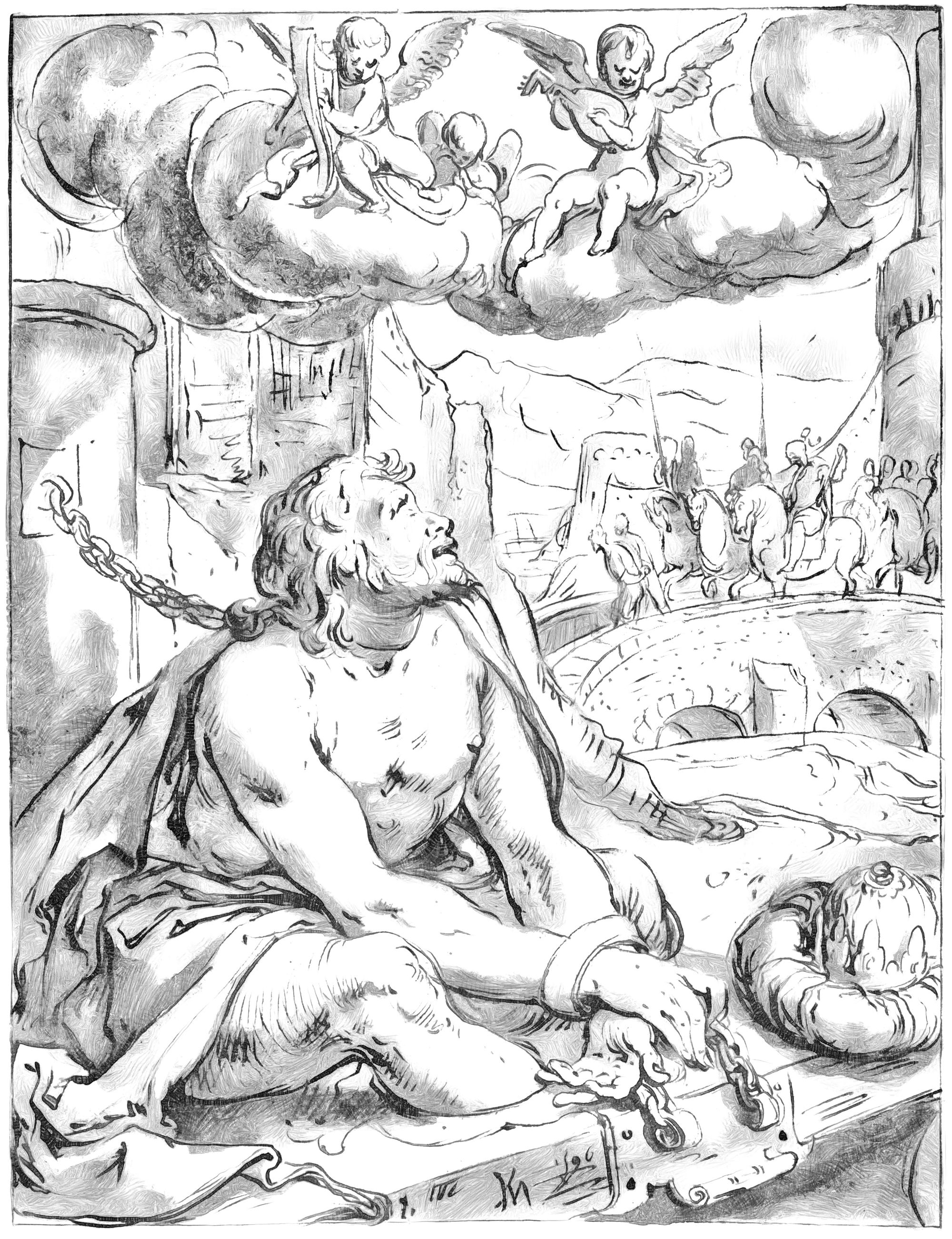 Please Subscribe or Donate to Help Keep This Site Free!