Please Subscribe or Donate to Help Keep This Site Free!
Saints Justa and Rufina (Ruffina) (Spanish: Santa Justa y Santa Rufina) are venerated as martyrs. They are said to have been martyred at Hispalis (Seville) during the 3rd century.
Only St. Justa (sometimes "Justus" in early manuscripts) is mentioned in the Martyrologium Hieronymianum (93), but in the historical martyrologies Rufina is also mentioned, following the legendary Acts. The two saints are highly honored in the medieval Hispanic liturgy (also known as Mozarabic Liturgy, although this rite was also practised in Visigothic Spain).
Bartolomé Esteban Murillo (/mjʊəˈrɪloʊ, m(j)ʊˈriːoʊ/ mewr-IL-oh, m(y)uu-REE-oh; Spanish: [baɾtoloˈme esˈteβan muˈɾiʎo]; born late December 1617, baptized January 1, 1618 – April 3, 1682) was a Spanish Baroque painter. Although he is best known for his religious works, Murillo also produced a considerable number of paintings of contemporary women and children. These lively, realist portraits of flower girls, street urchins, and beggars constitute an extensive and appealing record of the everyday life of his times
Free Downloads Below
This image is in the public domain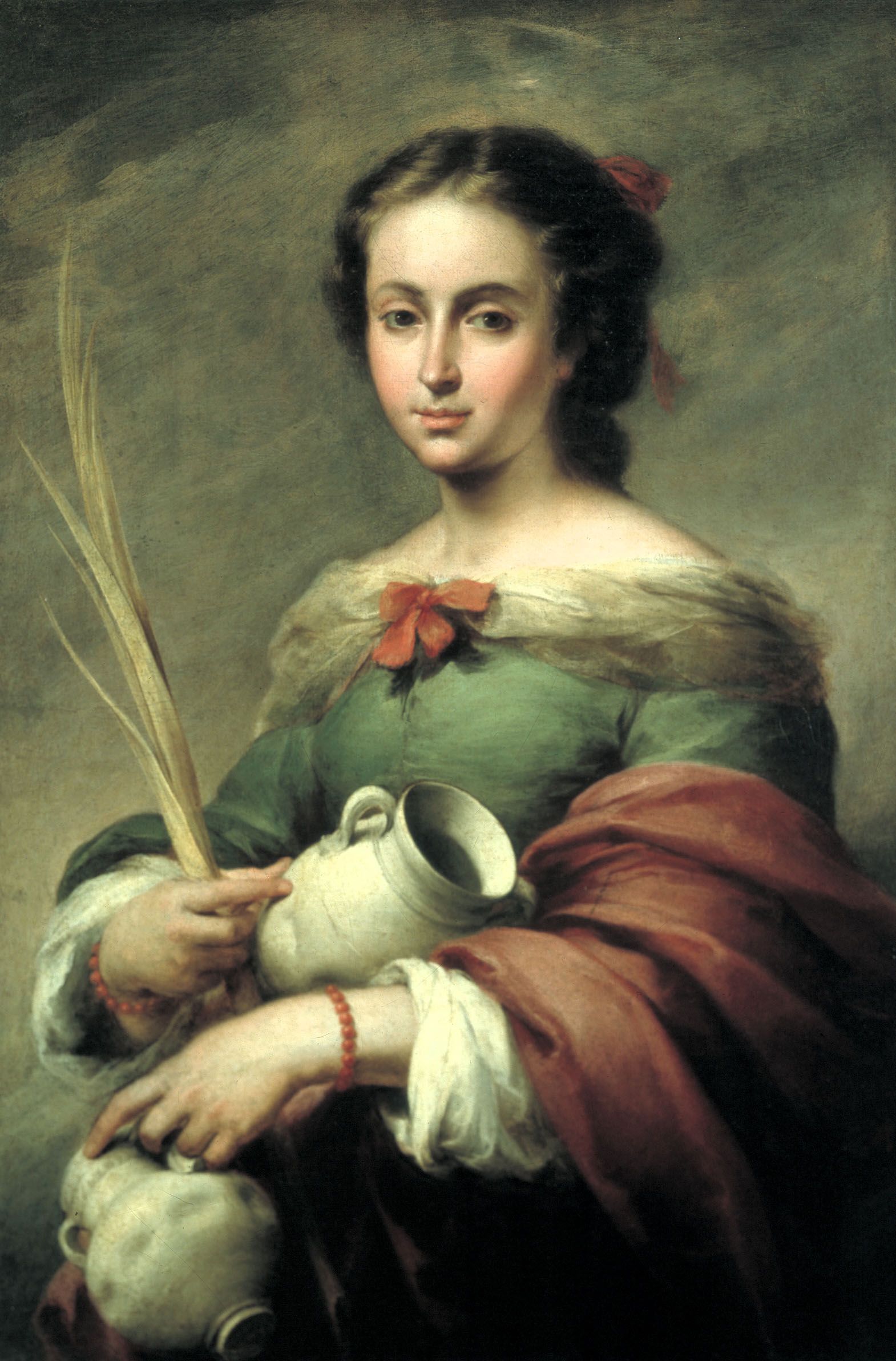 Please Subscribe or Donate to Help Keep This Site Free!