A Madonna is a representation of Mary, either alone or with her child Jesus. These images are central icons for both the Catholic and Orthodox churches. The word is from Italian ma donna 'my lady'. The Madonna and Child type is very prevalent in Christian iconography, divided into many traditional sub-types especially in Eastern Orthodox iconography.
Orazio Samacchini (20 December 1532 – 12 June 1577) was an Italian painter of the late-Renaissance and Mannerist style, active in Rome, Parma, and his native city. He was born and died in Bologna. A close friend of Lorenzo Sabbatini, Samacchini traveled to Rome where he participated in 1563 in the decoration of the Vatican Belvedere and of the Sala Regia of Pius IV, along with Taddeo Zuccari and his brother.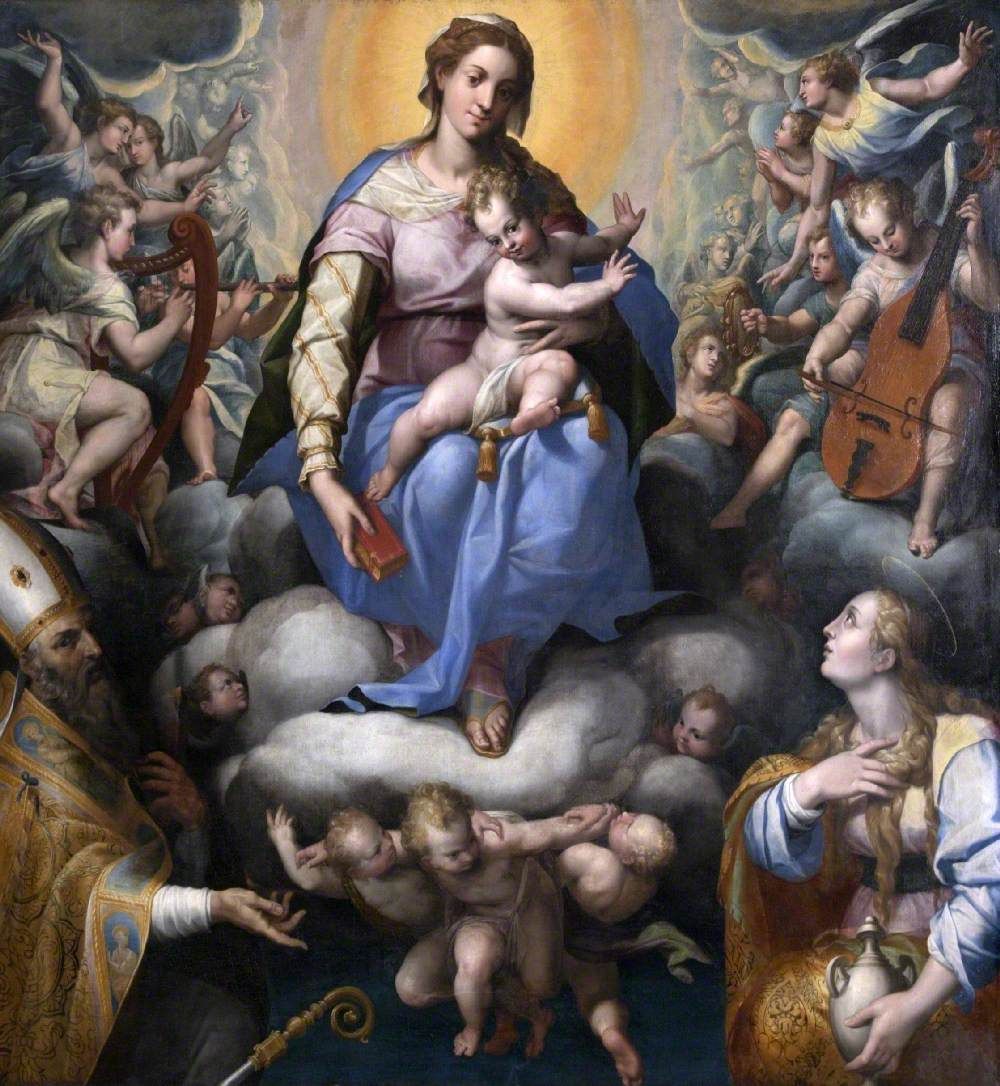 Please Subscribe or Donate to Help Keep This Site Free!