Catholics often refer to Michael as "Holy Michael, the Archangel" or "Saint Michael", a title that does not indicate canonization. He is generally referred to in Christian litanies as "Saint Michael", as in the Litany of the Saints. In the shortened version of this litany used in the Easter Vigil, he alone of the angels and archangels is mentioned by name, omitting saints Gabriel and Raphael.
Vladimir Lukich Borovikovsky (1757–1825) was a prominent Russian Imperial painter of Ukrainian origin, who served at the court of Catherine the Great and who dominated portraiture in the Russian Empire at the turn of the 19th century.
Creative Commons Copyright info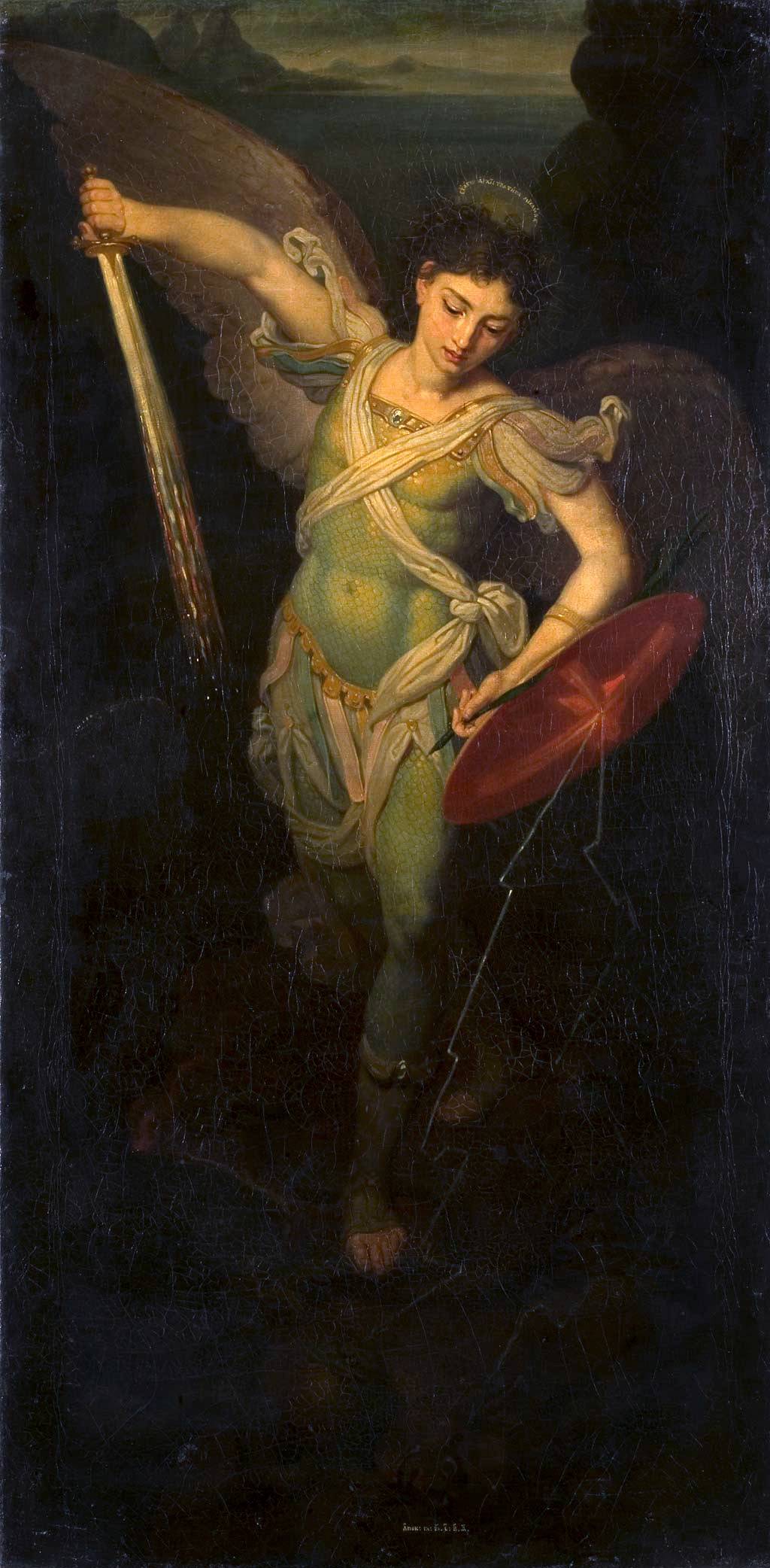 Please Subscribe or Donate to Help Keep This Site Free!