Image Details
A half-figure of Mary, with folded hands, looking up to the right. After an original by Guido Reni. A Madonna is a representation of Mary, either alone or with her child Jesus. These images are central icons for both the Catholic and Orthodox churches. The word is from Italian ma donna 'my lady'.
Free Downloads Below
This image is in the public domain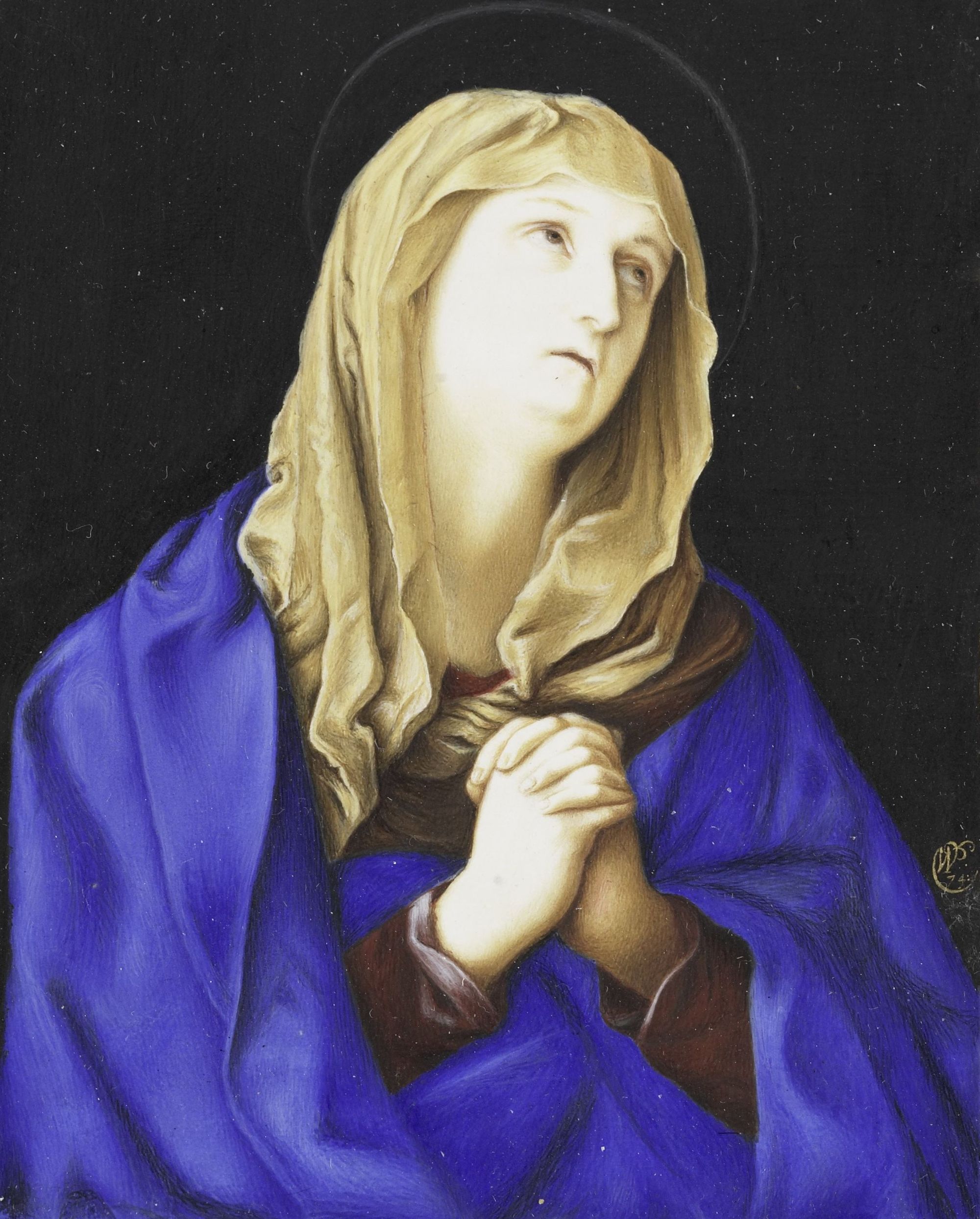 Please Subscribe or Donate to Help Keep This Site Free!