Details:
Kenyan nuns and sisters sit inside a church ahead of Kenya and Africa's first Roman Catholic beatification ceremony. Final preparations are being made to host thousands of worshippers, officials and visitors who are expected to congregate 23 May for the event in the town of Nyeri approx. 150 kilometers north of the Kenyan capital Nairobi. The ceremony is a critical step towards sainthood for Irene Stefani, an Italian nun and missionary who is beloved in Nyeri and its environs for her selfless service to wounded World War One soldiers and ailing locals alike. Sister Stefani arrived in Kenya in 1915 and gained fame over the following years for her generosity and extraordinary empathy. She died in 1930 after contracting plague.
🙏🏽
This image is in the public domain.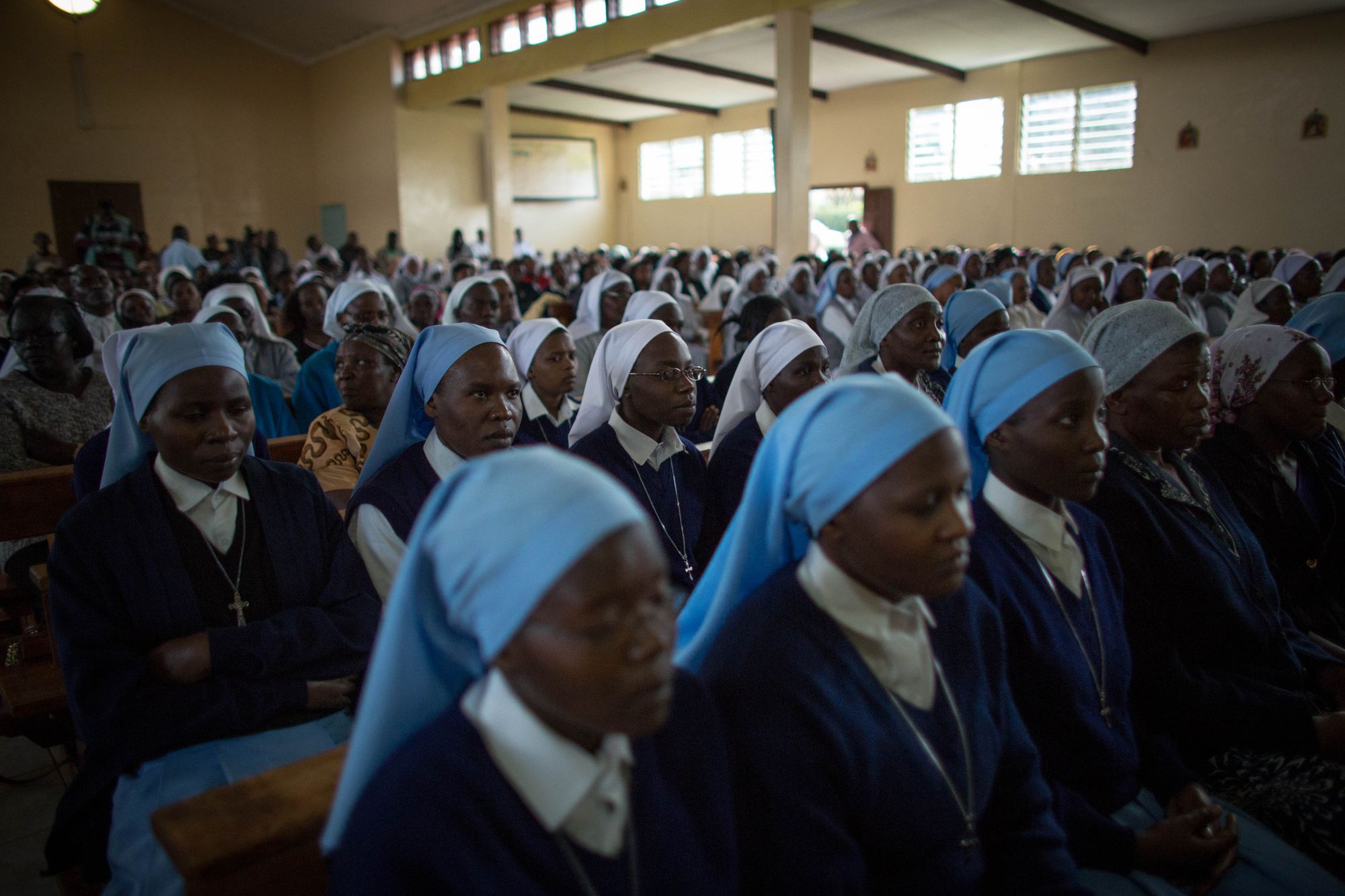 Please Subscribe or Donate to Help Keep This Site Free!