Details:
According to the New Testament, Jude was one of Jesus' Twelve Apostles. He is commonly identified as Thaddeus, but he is also known as Judas Thaddaeus, Jude Thaddaeus, Jude of James, or Lebbaeus. He is sometimes confused with Jesus' brother Jude, but he is distinct from Judas Iscariot, the apostle who betrayed Jesus before his crucifixion.
Sir Anthony van Dyck was a Flemish Baroque painter who rose to prominence in England after achieving success in the Southern Netherlands and Italy. Anthony, the seventh child of rich Antwerp silk trader Frans van Dyck, began painting at a young age. In his late teens, he was a successful independent painter and was elected master of the Antwerp guild in 1618.
🙏🏽
This image is in the public domain.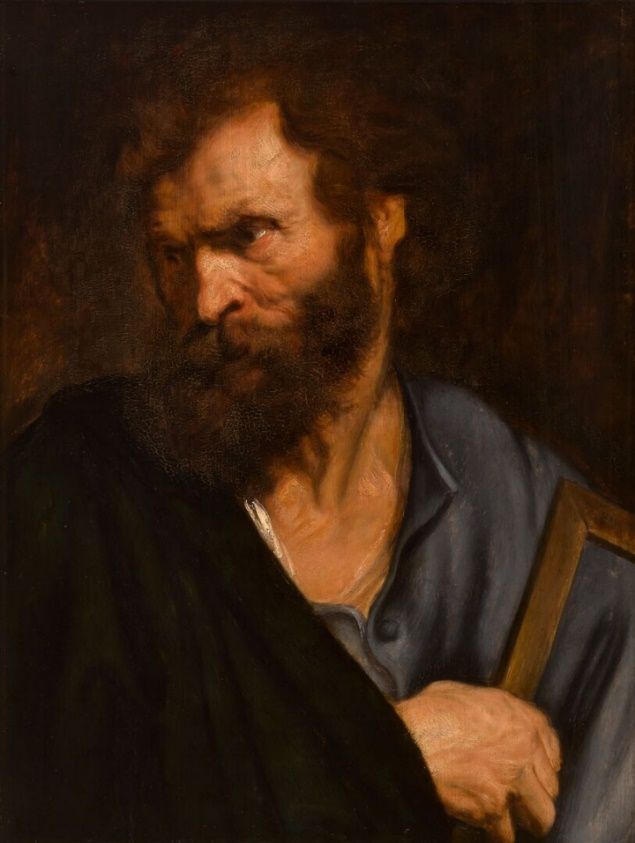 Please Subscribe or Donate to Help Keep This Site Free!